BBWN Bites: KPN to Get New CEO
Also today, the House takes a stab at broadband mapping, the FCC shares the agenda for its upcoming meeting, Comcast finds "Life's Good" when it streams with LG and Sparkle glitters in Chile.
Dutch incumbent KPN gets a new CEO in December. That's when Dominique Leroy heads to the Netherlands from Belgium where she currently leads Proximus. Leroy will succeed Maximo Ibarra. No public word on why Leroy is making the change, but as Paul Rainford at Light Reading points out, Leroy's base salary at Proximus was €522,000 (US$575,000), "making her one of the worst-paid CEOs in the European telecom industry." She'll earn a salary of €935,000 ($1.03 million) at KPN. Ibarra's base pay was €657,000 ($724,000), although he took home €1.49 million ($1.64 million) in total. During her eight years at Proximus, the board credited Leroy with initiatives -- like a €3 billion fiber rollout, mobile-access network sharing pact for 5G and a "Fit for Growth" strategy that delivered positive results for the last four years; indeed, the board unanimously invited her to stay at the company upon receiving her notice. But Belgium called.
The House Communications Subcommittee plans a hearing on Sept. 11 to discuss broadband mapping legislation. Meanwhile, the FCC is changing its rules for monitoring where broadband is available -- although its long-lambasted "census block" methodology will be in place for several more years. (See Pai: FCC Must Crowdsource Broadband Map.)
"Accurately mapping the availability of broadband internet service across America is essential to promote the deployment of high-speed service to Americans living in unserved and underserved areas," "This FCC doesn't have a clear picture of where broadband is or isn't available... Congress must take action to ensure the reliability of our nation's broadband maps so investments in affordable and high-speed broadband infrastructure can close the broadband gap once and for all," said subcommittee chair Mike Doyle (D-Pa.) and full committee chair Frank Pallone (D-N.J.), in a release.
Speaking of: The FCC will consider a Report and Order to align the Direct Broadcast Satellite licensing procedure with those of geostationary orbit fixed-satellite service satellites during its Open Commission Meeting on Thurs., Sept. 26. Commissioners expect to mull over a Report and Order, plus Modification of Section 214 Authorizations, to reform "wasteful access arbitrage schemes and promote the efficient use of the nation's communications networks." Sounds promising, in theory, although worrisome to see an open admission of waste. Guess we will all find out just what this means soon. (See BBWN Bites: FCC Mulls $950M for 2017 Hurricane Damage.)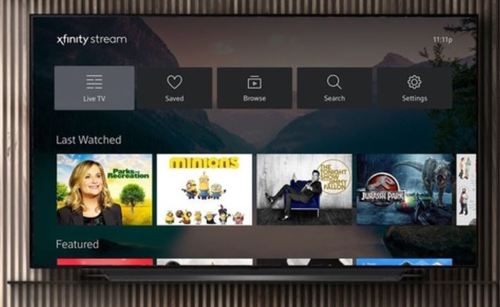 Comcast is beta-testing its Xfinity Stream app on several LG Electronics' smart TVs, wrote Light Reading's Jeff Baumgartner. The app works on LG 4K and HD models from 2017 to 2019 and lets users access most capabilities available on Comcast set-top boxes, including live TV, VoD and cloud DVR. The work between the two companies is an offshoot of the operator's Xfinity TV Partner Program, which began in 2016 and is designed to bring elements of the pay-TV service to retail products. Read the whole story here.
Italian-based international service provider Sparkle expanded its IP backbone in Chile with the opening of a new point of presence (PoP) in Huechuraba. The new PoP interconnects with the operator's Tier-1 global IP backbone and joins Sparkle's two existing PoPs in Santiago. The provider will use this enhanced power to offer high-speed Internet connectivity to local and international OTTs, ISPs, content and application providers, and other broadband providers. Sparkle also offers security services via Seabone, its backbone of about 530,000 km (329,327 miles) of fiber, according to Sparkle, which is a wholly owned subsidiary of TIM.
Related posts:
— Alison Diana, Editor, Broadband World News. Follow us on Twitter or @alisoncdiana.
(Home page art: Photo by Matthew Henry from Burst)
Wireless ISP says its rooftop hardware, equipped with 802.11ay technology, will enable it to offer Gigabit broadband services in the California Bay Area later this year.
The fourth-largest US cable operator reports accelerated deployment of FTTH lines and launch of DOCSIS 3.1 service over HFC network in Q4.
Giant operator claims to be Europe's 'undisputed leader in fiber' broadband access.
Viasat notched record ARPU for its US consumer satellite broadband service in fiscal Q3 as subscribers opted for speedier, more expensive tiers.
Facebook says it has developed a 'technology solution' that enables fiber to be deployed along electrical grid infrastructure in a very cost-effective way and has licensed that solution for free to startup NetEquity Networks.
All resources
Thursday, January 23, 2020
12:00 p.m. New York / 5:00 p.m. London
It wasn't long ago that TV was ranked by subscribers as the most important service in the bundle provided by their communications service provider (CSP). Recent research indicates that for nearly three quarters of subscribers, broadband is now the most important service. Broadcast TV is the most important service to only 15% of North American consumers, replaced by OTT video streaming platforms like Netflix, Amazon Prime and Disney+. In addition, many different competitors are moving aggressively to stake a claim in consumers' homes.
In 2020, CSPs need to fight back by transforming their business models, which are becoming more reliant on a single source of revenue: fixed broadband services.
This webinar will focus on helping CSPs transform their business models by placing a firm focus on delivering a sensational subscriber experience and by offering compelling new services that generate value for subscribers. These actions will reinforce the CSP's strategic position in the home network and position themselves for growth in the next decade.
Key topics include:
Being the first to market with WiFi 6 technology, in response to consumer purchases of new devices over the holidays;
Having the insights needed to proactively resolve issues, often before your subscribers even know that there are issues;
Providing help desk agents with the visibility they need to resolve common subscriber issues more quickly;
Delivering a mobile app, in response to consumer demands for the ability to do some things themselves, rather than having to call technical support; and
Addressing consumer concerns around device security, privacy and control with enhanced security and parental controls.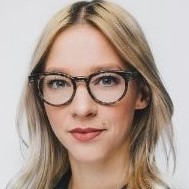 As the Senior Digital Experience Strategist at Canadian operator Rogers Communications, Lindsey Omelon build on her years of marketing experience to approach her strategy with a hybrid ...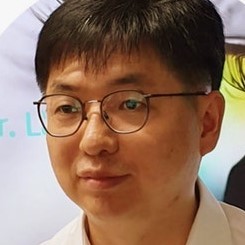 There's certainly no shortage of hype around the use of AI in the telecoms sector, but fewer instances of real-world deployments. South Korean national operator KT is one of those ...