BBWN Bites: Comcast Fights for TV Bundles in Maine, SpaceX Plans 24 Starlinks for 2020
Also, Indian provider enters fiber face-off; EchoStar to focus on broadband satellite; operators' virtual reality pros join real VR org's board; Russia's MTS division gets new prez; and UK gov stamps O2 as provider of broadband, networks and more.
Comcast and nearly programmers are fighting a TV bundling battle in Maine by uniting to sue the state and several of its townships over a new law requiring cable operators (and only cable operators) to offer customers a la carte TV channels. Filed on Friday, Sept. 6, the suit -- known also as L.D. 832 -- is preempted by federal law and violates the First Amendment, the complainants said. They seek a court order that preliminarily, then permanently, blocks the state from enforcing this new law, which says consumers should pay only for those channels they want, not operator-managed bundles. This is not an affordable model and ultimately will make cable programs more expensive, Comcast et al. argued. Read all the details and analysis in Jeff Baumgartner's Light Reading story: Comcast, Programmers Sue Maine Over Cable à la Carte Law .
SpaceX could launch 24 Starlink missions next year as part of its plan to construct huge high-speed broadband constellations in space, said President and Chief Operating Officer Gwynne Shotwell during the World Satellite Business Week conference in Paris, reported Space News. The company could launch up to four more satellites this year, although that decision depends on customer needs as SpaceX will send clients' missions up before its broadband satellites, she noted. In May, SpaceX sent up its first 60 Starlinks via Falcon 9. It's deorbiting at least five; three are malfunctioning and it's testing intentional deorbiting processes, the company said.
Indian telecom operator Bharti Airtel today debuted Airtel Xstream Fibre, a gigabit service for the same price as the recently launched Reliance Jio Fiber offering. Xstream Fibre will include unlimited landline calls and include some free content, Airtel said. Already available in about 15 markets, Xstream Fibre will expand across more of India, the service provider added. Both Jio and Bharti Airtel gigabit services cost R3,999 (almost $56) a month. (See BBWN Bites: Jio Begins Vast Fixed Play in India, Sky's Wimpy WiFi Guarantee.)
EchoStar on Tuesday announced it completed the previously announced spin-off and subsequent merger of its Broadcast Satellite Services (BSS) business with Dish Network Corp. The transaction was announced on May 20, 2019 as a stock and share deal. Said Mike Dugan, EchoStar president and CEO, in a statement: "The conclusion of this transaction enables EchoStar to focus on the growing broadband market and other strategic opportunities."
Mauricio Aracena, media standardization manager at Ericsson, was appointed president of the Virtual Reality Industry Forum (VRIF), while Chris Johns (chief engineer of broadcast strategy at Sky) and Ozgur Oyman (principal engineer at Intel) will continue their respective roles as vice president and treasurer, the organization announced today. The new board also includes Thierry Fautier (VP, video strategy, Harmonic), Jan Ellsberger (VP, industry development, Huawei), Justin Ridge (principal engineer at Nokia) and Tom De Koninck (consultant media network on Dutch scientific research organization TNO). It also released the next-gen version of VR guidelines which address live VR360, text and fonts in immersive experiences, watermarking 2D framed content and enhanced-quality viewport distribution.
MTS' Media division named Igor Mishin its new vice president. The Russian operator plans to create several branded channels for content delivery, including cable, satellite, IPTV and mobile app. Mishin spent two years at a popular Russian TV network and produced several TV shows.
The UK's Network Services 2 procurement framework added Telefónica UK (O2) to its roster, following the operator's three-year application process and competitive bid. Now O2 can offer the country's public-sector organizations access to telecom services such as Internet access, data provisioning, networks and voice.
Related posts:
— Alison Diana, Editor, Broadband World News. Follow us on Twitter or @alisoncdiana.
Broadband-infrastructure financial firm CoBank found rural Type II diabetes patients felt better, had improved relationships with their healthcare providers -- and saved money, when they had high-speed-powered telemedicine.
As some MSOs consider the direction of their future DOCSIS investments and others embrace full-fiber, most D3.1 adopters will finalize roll-outs this year.
JP Lee, Vice President at KT's R&D Center and head of the operator's access network technology R&D group, talks about the use of AI in telecoms and how the Korean operator devised its Dr. Lauren Project.
OptiComm CTO Stephen Davies shares the Australian fiber-only wholesaler's strategy to stay ahead of bandwidth demand using 10G-PON.
Jay Shah, Chief Data & AI Officer at Singapore-based network operator MyRepublic, discusses the hype around AI and talks about what it can really do for businesses.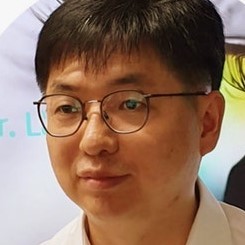 There's certainly no shortage of hype around the use of AI in the telecoms sector, but fewer instances of real-world deployments. South Korean national operator KT is one of those ...



Do a Google search of 'artificial intelligence broadband' and you'll get more than 9 million results in less than a second: The sheer volume of content out there shouldn't surprise anyone ...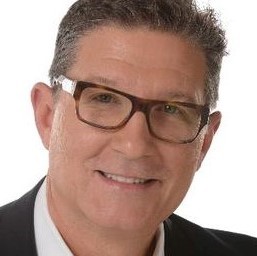 Comcast, like any other major communications service provider, is undergoing significant changes in the way it grows its business, how it runs its business and the technologies it uses to ...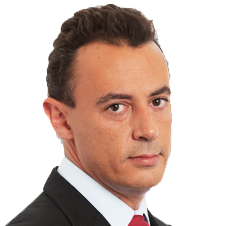 Five years ago, NOS board member Manuel Ramalho Eanes banked big on smart homes and smart cities.




Slovak Telekom and T-Mobile Czech Republic Chief Technology and Information Officer Branimir Maric is using his more than two decades' experience in telco, including 15 years in various ...

All Broadband World Forum Perspectives
All resources
Tuesday, September 10, 2019
12:00 p.m. New York / 5:00 p.m. London
Wi-Fi is the foundation of the connected home for consumers; yet, it's often a source of frustration. With the imminent release of the new Wi-Fi 6 standard – combined with a strong Managed Wi-Fi offer – service providers can reverse subscriber frustration while tapping into new revenue streams.
Key topics include:
What's different about Wi-Fi 6 and why it matters to your subscribers
The importance of offering Managed Wi-Fi and its connection to Wi-Fi 6
How you can elevate your brand and gain a strong foothold in the home network.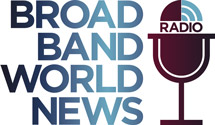 In this insightful Light Reading radio show, Kurt Raaflaub, Head of Strategic Solutions Marketing, will outline the key service provider challenges, deployment considerations, next-gen Gigabit technologies, and service models to win market share in the rapidly growing MDU market.