PA's First Rural Electric Coop Partners With Calix on All-Fiber Broadband Network
SAN JOSE, Calif. -- Calix today announced Tri-Co Connections, the newly formed broadband arm of the Tri-County Rural Electric Cooperative, is deploying a complete set of Calix solutions to build its first fiber network. Tri-Co is the state's first electric cooperative to build out a state-of-the-art fiber to the home (FTTH) broadband network. It will serve northern Pennsylvania communities currently limited to spotty cable and unreliable wireless. Tri-Co is building its access network with AXOS for simplified operations and accelerating the deployment with Calix Professional Services. They are also tailoring service packages for members with advanced network intelligence from Calix Support Cloud and providing the ultimate Wi-Fi experience with the GigaSpire powered by EXOS.
"The communities we serve have never had reliable Internet, but simply connecting them isn't enough," said Bill Gerski, senior VP of business development at Tri-Co Connections. "We are committed to delivering a quality broadband experience to every one of our members. By partnering with Calix, we are assured that our network is future proof, so we can keep our focus where it belongs—on the communities we serve."
Tri-County Rural Electric Cooperative was founded in the 1930s to deliver electricity to rural communities in north-central Pennsylvania who had been left behind by traditional providers. Seeking solutions that would deliver needed Internet connectivity today and into the future, the rural provider selected end-to-end solutions from Calix. The AXOS E7-2 Intelligent Modular System simplifies network operations, and the GigaSpire powered by EXOS, working in concert with Calix Support Cloud, elevates the subscriber experience.
"When given the opportunity to design this network from scratch, Tri-Co selected Calix as its end-to-end partner, positioning itself to deliver world class services over a next-generation fiber network," said Skip Hirvela, vice president of sales for Calix. "This build is indicative of a national trend of electric cooperatives stepping up and delivering broadband to previously unserved and underserved rural communities. Our expertise and the completeness of our portfolio are particularly valuable to non-traditional service providers like electric cooperatives, who are stepping out of their traditional roles to deliver these valuable services."
Calix Inc. (NYSE: CALX)
Wireless ISP says its rooftop hardware, equipped with 802.11ay technology, will enable it to offer Gigabit broadband services in the California Bay Area later this year.
The fourth-largest US cable operator reports accelerated deployment of FTTH lines and launch of DOCSIS 3.1 service over HFC network in Q4.
Giant operator claims to be Europe's 'undisputed leader in fiber' broadband access.
Viasat notched record ARPU for its US consumer satellite broadband service in fiscal Q3 as subscribers opted for speedier, more expensive tiers.
Facebook says it has developed a 'technology solution' that enables fiber to be deployed along electrical grid infrastructure in a very cost-effective way and has licensed that solution for free to startup NetEquity Networks.
All resources
Thursday, January 23, 2020
12:00 p.m. New York / 5:00 p.m. London
It wasn't long ago that TV was ranked by subscribers as the most important service in the bundle provided by their communications service provider (CSP). Recent research indicates that for nearly three quarters of subscribers, broadband is now the most important service. Broadcast TV is the most important service to only 15% of North American consumers, replaced by OTT video streaming platforms like Netflix, Amazon Prime and Disney+. In addition, many different competitors are moving aggressively to stake a claim in consumers' homes.
In 2020, CSPs need to fight back by transforming their business models, which are becoming more reliant on a single source of revenue: fixed broadband services.
This webinar will focus on helping CSPs transform their business models by placing a firm focus on delivering a sensational subscriber experience and by offering compelling new services that generate value for subscribers. These actions will reinforce the CSP's strategic position in the home network and position themselves for growth in the next decade.
Key topics include:
Being the first to market with WiFi 6 technology, in response to consumer purchases of new devices over the holidays;
Having the insights needed to proactively resolve issues, often before your subscribers even know that there are issues;
Providing help desk agents with the visibility they need to resolve common subscriber issues more quickly;
Delivering a mobile app, in response to consumer demands for the ability to do some things themselves, rather than having to call technical support; and
Addressing consumer concerns around device security, privacy and control with enhanced security and parental controls.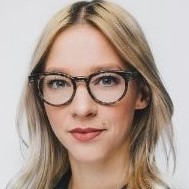 As the Senior Digital Experience Strategist at Canadian operator Rogers Communications, Lindsey Omelon build on her years of marketing experience to approach her strategy with a hybrid ...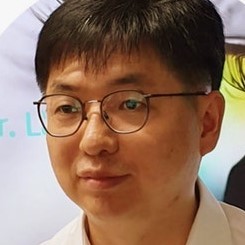 There's certainly no shortage of hype around the use of AI in the telecoms sector, but fewer instances of real-world deployments. South Korean national operator KT is one of those ...