FCC OKs Almost $112.2 Million for Rural Broadband
WASHINGTON, DC -- The Federal Communications Commission today authorized over $112.2 million in funding over the next decade to expand broadband to nearly 48,000 unserved rural homes and businesses in nine states, representing the fifth wave of support from last year's successful Connect America Fund Phase II auction. Broadband providers will begin receiving funding later this month.
"Today, we take another step towards ensuring that all Americans have access to high-speed broadband," said FCC Chairman Ajit Pai. "This fifth round of funding will provide rural Americans from California to Ohio with the economic, educational, civic, and healthcare opportunities that Internet access makes possible."
In total, the auction last year allocated $1.488 billion in support over the next ten years to expand broadband to more than 700,000 unserved rural homes and small businesses nationwide. The FCC has now authorized five waves of funding, and today's action brings total authorized funding to over $1 billion, which will expand connectivity to nearly 388,000 homes and businesses nationwide. Additional rounds will be authorized in the coming months.
Funding applications approved by the Commission today include the following:
Cal.net, Inc., is receiving over $50.5 million over 10 years to deploy service to 20,859 homes and businesses in California, most of which will get access to service delivering speeds of at least 100 Mbps downstream/20 Mbps upstream, using fixed wireless technology
W.A.T.C.H TV is receiving nearly $53.4 million over 10 years to deploy service to 23,957 rural homes and businesses in Illinois, Indiana, and Ohio, most of which will get access to service delivering speeds of at least 100 Mbps downstream/20 Mbps upstream, using fixed wireless technology
Four rural phone companies are receiving $1.8 million to offer gigabit-speed fiber service to 536 rural homes and businesses in Iowa, Minnesota, and Wisconsin
Below is a complete list by state of the companies receiving support, the number of homes and businesses served (locations), the amount of support over 10 years, and the minimum download/upload speeds to be provided:
The Connect America Fund Phase II auction is part of a broader effort by the FCC to close the digital divide in rural America. On August 1, the FCC proposed taking its biggest single step to date toward closing the rural digital divide by establishing the Rural Digital Opportunity Fund, which would direct up to $20.4 billion to expand broadband in unserved rural areas.
Providers must build out to 40% of the assigned homes and businesses in the areas won in a state within three years. Buildout must increase by 20% in each subsequent year, until complete buildout is reached at the end of the sixth year.
More information on the auction is available on the FCC website. Find winning bids in a map-format here: Federal Communications Commission (FCC)
With WiFi 6, service providers are equipped to give subscribers high-quality support without the overhead associated with truck rolls or technician visits, writes Greg Owens, senior director of product marketing at Calix.
Comcast Business Enterprise Solutions will support US-based Fortune 1000's branch offices with northern neighbor through partnership with iTel, SVP and GM Glenn Katz explains.
The wholesale operator's CEO claims speed tests that rank Australia as a broadband laggard are flawed and comes up with an alternative.
Rural Americans are getting shut out of today's increasingly digital healthcare experience, despite the personal and monetary benefits telehealth and other connected-health solutions deliver.
Excluding DT and Telmex, which were on a purchasing hiatus in Q3, ADTRAN business grew 20% over the prior quarter and generated an estimated $114 million.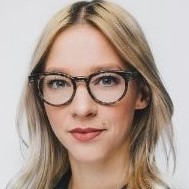 As the Senior Digital Experience Strategist at Canadian operator Rogers Communications, Lindsey Omelon build on her years of marketing experience to approach her strategy with a hybrid ...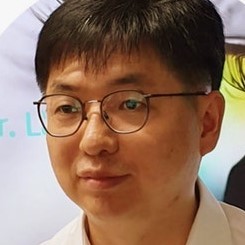 There's certainly no shortage of hype around the use of AI in the telecoms sector, but fewer instances of real-world deployments. South Korean national operator KT is one of those ...



Do a Google search of 'artificial intelligence broadband' and you'll get more than 9 million results in less than a second: The sheer volume of content out there shouldn't surprise anyone ...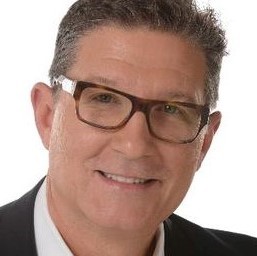 Comcast, like any other major communications service provider, is undergoing significant changes in the way it grows its business, how it runs its business and the technologies it uses to ...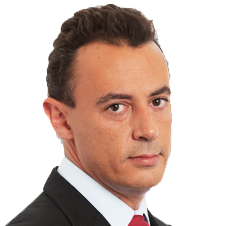 Five years ago, NOS board member Manuel Ramalho Eanes banked big on smart homes and smart cities.

All Broadband World Forum Perspectives
All resources
Thursday, October 17, 2019
12 p.m. New York/ 5:00 p.m. London
The ongoing debate around GPON vs EPON can get as heated as discussions around politics and religion, but both technologies offer some advantages over the other depending on the needs your network is servicing.
In this webinar, we will focus on the facts around the GPON vs EPON debate and how that technological decision is almost always made based on factors outside the technology itself.
Key topics include:
GPON vs EPON Technologies Overview
GPON vs EPON Rates & Reach
ITU vs IEEE – Where's the difference?
Future Growth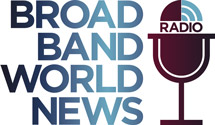 In this insightful Light Reading radio show, Kurt Raaflaub, Head of Strategic Solutions Marketing, will outline the key service provider challenges, deployment considerations, next-gen Gigabit technologies, and service models to win market share in the rapidly growing MDU market.