BBWN Bites: DAA Move Shows Comcast's Openness to Open Source
Also, Altice USA is primed for Amazon, Altice Europe refinances, UK gov sees more than fiber, Gigaclear's contractor woes, German incumbent fixates on speed, Malta's GO converges on fixed and wireless, OteGlobe adds subsea ICE4 and GiGstreem raises $10 million.
Comcast has deployed an open-source Ethernet fabric in several markets as part of its Distributed Access Architecture (DAA) build-out, using Trellis Open Source Network Fabric from the Open Networking Foundation, on its production network. The MSO is gambling this emerging technology will improve scalability, efficiency and flexibility, according to a new Light Reading article. Because it's open source, Comcast can tap into all sorts of white-box hardware and developers, dramatically cutting costs and increasing options for access and edge technologies and features. (See Comcast Taps 'Trellis' Open Fabric for Distributed Access Architecture.)
Altice USA expects to launch Amazon Prime Video on Altice One, the operator's home hub that blends 4K video, high-speed broadband, WiFi and voice services. The device also includes a personalized user interface, integrated access to streaming apps, Bluetooth and voice-activated search via its remote control.
Altice Europe priced and allocated €2.55 ($2.8 billion) of new senior secured notes at Altice France, an increase from the original offer of €1.5 billion ($1.65 billion). Altice France and Altice Luxembourg will use the funds for refinancing and reducing interest costs and debt, said Malo Corbin, Altice Europe's CFO.
Conceding that non-fiber technologies deliver high-speed broadband and one-size fixed-access does not fit all, the UK government is expected to tweak Prime Minister Boris Johnson's pledge to cover the United Kingdom in full-fiber broadband by 2025, ISPreview.co.uk reported. Instead, the government's new vow promises country-wide "gigabit [or] gigafast]" coverage, the report said, citing "several industry sources." This, of course, liberates ISPs to pursue the most appropriate and cost-effective infrastructure paths -- with gigabit-delivering technologies like Gfast, DOCSIS 3.1, fixed-wireless access, newer satellite offerings and other emerging technologies.
Bad news for UK gigabit project "Connecting Devon and Somerset" (CDS) and provider Gigaclear: CDS has ended its FTTP contract with the full-fiber operator after Gigaclear missed multiple deadlines and the parties could not agree to a revised timeline. Last fall, Phase II deployment's timing was messed up courtesy of fiber-laying contractor problems, said CEO Mike Surrey. CDS will put out a new request for proposal.
Telekom Deutschland -- the domestic unit of Deutsche Telekom -- added speeds of 250 Mbit/s via fixed-broadband to another 615,000 lines nationwide. This brings the total of available 250 Mbit/s lines to almost 24 million, Telekom Deutschland said. Those lines delivering up to 100 Mbit/s via "other technologies" grew another 40,000 to total household coverage of 29.5 million-plus, it said.
The residential project Ezden Oasis in Al Wukair now is replete with GigaNet fiber, according to Vodafone Qatar. The now-complete deployment encompasses all 8,500 residential units across the site's 300 buildings, all of which can receive Vodafone's GigaHome high-speed Internet and WiFi, plus TV and on-demand programs. The operator also began full-fiber rollout in the region's next residential project, which includes more than 12,000 residences.
OteGlobe deployed Infinera's Infinite Capacity Engine (ICE4) to double the capacity of its international subsea network on underwater links between Italy and Greece, a key component of OteGlobe's European infrastructure. ICE4 delivers terabit capacity so OteGlobe can reach subsea cables, without repeaters, for wholesale customers' ever-increasing demands. Each subsea cable measures about 350 kilometers (217.5 miles).
Malta's GO plc -- a quad-play provider of fixed-line, mobile, Internet and TV services -- launched a converged fixed and mobile solution based on Tessare's Multipath offering, it announced today. By converging the two access networks, GO can offer innovative services like immediate provisioning, backup, wireless Internet and faster Internet access, said GO CTO Joseph Attard, in a statement.
Commercial and residential ISP GiGstreem raised $10 million in Series B funding, it announced late last week. The funding, led by early-stage venture fund RET Ventures with participation by LNC Partners, will fuel research and development and expansion into new markets, according to GiGstreem. The operator uses a fiber/microwave hybrid infrastructure to deliver speeds that are competitive with pure-fiber networks -- at a lower cost, it said.
Related posts:
— Alison Diana, Editor, Broadband World News. Follow us on Twitter or @alisoncdiana.
(Home page photo source: Mateusz Dach from Pexels)
European cable operator partners with SAM Seamless Network to provide residential customers with software-based cybersecurity solution for all connected devices.
Many Tier 1 MSOs have yet to choose between EPON and GPON, and their natural ties to IEEE standard-based technologies plus EPON's accelerated future timeline, could make this an attractive standard for large cable ops, ADTRAN engineering exec Jess Beihoffer tells BBWN.
The federal watchdog agency recommends the FCC consider eliminating the old cost-accounting program since it's more prone to fraud than the alternative reimbursement method among small, rural providers that receive about $2.5 billion annually to deploy broadband.
The strength of natural disasters like hurricanes is worsening, scientists say, and it's imperative that broadband infrastructures can withstand or be speedily repaired post-catastrophe, writes Fiber Broadband Association President and CEO Lisa Youngers.
After suffering many quarters of financial and broadband subscriber losses, Frontier Communications' bond owners are ready for dramatic change – including a replacement for CEO Dan McCarthy (pictured), Bloomberg reports today, citing several sources.
All resources
Thursday, October 17, 2019
12 p.m. New York/ 5:00 p.m. London
The ongoing debate around GPON vs EPON can get as heated as discussions around politics and religion, but both technologies offer some advantages over the other depending on the needs your network is servicing.
In this webinar, we will focus on the facts around the GPON vs EPON debate and how that technological decision is almost always made based on factors outside the technology itself.
Key topics include:
GPON vs EPON Technologies Overview
GPON vs EPON Rates & Reach
ITU vs IEEE – Where's the difference?
Future Growth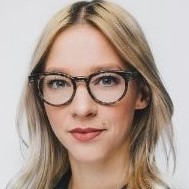 As the Senior Digital Experience Strategist at Canadian operator Rogers Communications, Lindsey Omelon build on her years of marketing experience to approach her strategy with a hybrid ...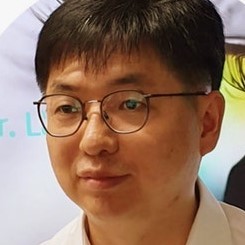 There's certainly no shortage of hype around the use of AI in the telecoms sector, but fewer instances of real-world deployments. South Korean national operator KT is one of those ...