Comcast Offers Xfinity Flex to Internet-only Customers for Free
PHILADELPHIA -- Comcast today announced it now includes Xfinity Flex with an Xfinity Internet-only subscription, providing millions of new and existing customers with the ability to easily access their favorite streaming services and manage their connected home devices right on the TV. Xfinity Flex leverages Xfinity X1 technology to deliver a truly differentiated platform and add incredible value for streaming-first Internet customers. Xfinity Flex comes with an Internet-connected, 4K UHD streaming TV device, the award-winning Xfinity Voice Remote, a redesigned guide, and more than 10,000 free movies and TV shows.
"Xfinity Flex gives customers a radically simple, aggregated television experience that personalizes their streaming choices across a sea of apps and services," said Matt Strauss, Executive Vice President, Xfinity Services, Comcast Cable. "Today's Internet customers need more than speed—they want wall-to-wall WiFi coverage, simplified control of their connected home, and the best streaming experience. With Xfinity xFi and Xfinity Flex, we are including all of that and more with our Internet service, all in one place, on the best screen in the home."
The entire Xfinity Flex experience can be navigated and controlled with the Xfinity Voice Remote, and includes:
A personalized guide with universal voice control, featuring a new home page with live, immersive tiles that help customers quickly get back into what they were watching
A new "Free to Me" destination where customers can easily browse more than 10,000 free movies and TV shows, and live streaming including live news and sports, from networks such as ESPN3, Pluto TV, Tubi TV, Xumo, Cheddar, YouTube, Sky News, in addition to all the content included with their streaming subscriptions from Netflix, Amazon Prime Video, HBO, Showtime, EPIX, Sling International and soon Peacock and Hulu
A new grid guide that compiles available live programming across networks and apps, and a curated destination for everything new to the platform
The ability to rent and purchase thousands of movies and shows from the digital store and access their digital lockers across platforms by pairing their account with Movies Anywhere
The ability to browse and listen to music from Amazon Music, Pandora, iHeartRadio, and XITE using the voice remote
The ability to easily upgrade to Xfinity TV on X1 from the guide later this year, which offers hundreds of live channels, tens of thousands of on demand titles, and a cloud DVR.
Xfinity Flex also provides customers with an easy way to better manage, control and enjoy the connected home by enabling them to easily access their entertainment, find their Wi-Fi password, see what devices are connected to their network, set parental controls, and even pause Wi-Fi access on their home network. They also can use voice control to access their camera feeds, arm or disarm their home security system and find their Xfinity Mobile phone—all on the TV.
An Xfinity Flex box is included, along with the Xfinity Voice Remote, at no additional cost as part of an Xfinity Internet-only subscription. Additional boxes will be available to lease for five dollars per month per box (limit of two boxes per customer).
Comcast Corp. (Nasdaq: CMCSA, CMCSK)
STC, Comcast and NTT Communications are among the operators interested in using Cisco's Silicon One, part of the vendor's newly unveiled unified single silicon architecture for routers that is designed to slash testing costs and time.
New connected devices from generous relatives, plus endless hours of streaming choices, will cause holiday revelers to use up to 330 gigabytes per subscriber this holiday season, OpenVault predicts.
European cable operator partners with SAM Seamless Network to provide residential customers with software-based cybersecurity solution for all connected devices.
Many Tier 1 MSOs have yet to choose between EPON and GPON, and their natural ties to IEEE standard-based technologies plus EPON's accelerated future timeline, could make this an attractive standard for large cable ops, ADTRAN engineering exec Jess Beihoffer tells BBWN.
The federal watchdog agency recommends the FCC consider eliminating the old cost-accounting program since it's more prone to fraud than the alternative reimbursement method among small, rural providers that receive about $2.5 billion annually to deploy broadband.
All resources
Thursday, October 17, 2019
12 p.m. New York/ 5:00 p.m. London
The ongoing debate around GPON vs EPON can get as heated as discussions around politics and religion, but both technologies offer some advantages over the other depending on the needs your network is servicing.
In this webinar, we will focus on the facts around the GPON vs EPON debate and how that technological decision is almost always made based on factors outside the technology itself.
Key topics include:
GPON vs EPON Technologies Overview
GPON vs EPON Rates & Reach
ITU vs IEEE – Where's the difference?
Future Growth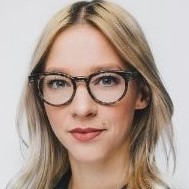 As the Senior Digital Experience Strategist at Canadian operator Rogers Communications, Lindsey Omelon build on her years of marketing experience to approach her strategy with a hybrid ...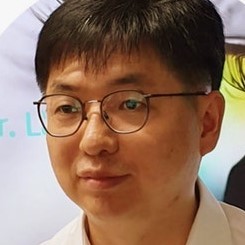 There's certainly no shortage of hype around the use of AI in the telecoms sector, but fewer instances of real-world deployments. South Korean national operator KT is one of those ...