BBWN Bites: Comcast Gives 'Flex' to Broadband-Only Subs
Also, Sky builds up new-home biz, CityFibre names new (non-exec) chairman, NBN says no to Netflix tax, dark fiber chugs along UK rail track, NBCU takes pride in SVoD service name, Latvian gov rips up MoU and DT adds regional reps to boost broadband.
Comcast is giving away Xfinity Flex, a service that blends a combination of OTT apps and Comcast's xFi smart home platform, to broadband-only customers. With Flex, those Internet-only customers also receive more than 10,000 free movies and TV shows, a personalized guide and integrated access to numerous SVoD services such as Hulu, Netflix, Cheddar and NBCU's Peacock offering (when it's available). (See Comcast Offers Xfinity Flex to Internet-only Customers for Free and Comcast Offers 'Xfinity Flex' for Free to Broadband-Only Subs .)
In other happy news for Comcast, the cable giant won another round in its three-year-old patent dispute against TiVo. The Federal Circuit Court upheld the Patent Trial and Appeals Board's earlier ruling to invalidate TiVo's '696 patent. This relates to "processing a search query entered by a user of a device having a text input interface with overloaded keys." Want more on this convoluted, long, ongoing saga? Really? (See ITC to Investigate Rovi/TiVo Complaint Against Comcast .)
UK-based broadband and pay-TV provider Sky and BUUK Infrastructure have struck a partnership that gives Sky wholesale access to the last-mile utility network specialist's full-fiber networks in the new-home construction market. It's similar to an arrangement the two companies already have in the commercial space. BUUK plans to connect 200,000-plus new properties in the next 12 months, it said.
CityFibre appointed Steve Holliday, former CEO of energy infrastructure group National Grid, its new non-executive chairman. Holliday also held high-level positions at top UK retailer Marks & Spencer, and his expertise will help CityFibre address the "challenges of delivering national infrastructure programmes and bringing his extensive experience of operating a national utility to bear," CEO Greg Mesch said, in a statement.
Australia's NBN Co. will slash wholesale prices and offer three speed plans rather than add a so-called "Netflix tax" to compete against Telstra's price pressures, reports the Sydney Morning Herald. Speeds of 1 Gbit/s and 250 Mbit/s will be available to customers via fixed-access technologies including HFC, FTTP, fiber-to-the-curb or Gfast.
The UK's Network Rail Trans-Pennine Initiative (TPI) now offers operators access to gigabit-capable dark-fiber infrastructure along the railway route between Manchester and York. The initiative, announced today, will test the feasibility of using rail corridors to deploy high-speed broadband along the tracks and data centers in Manchester, Leeds or points of presence along the routes.
NBCUniversal's new streaming service will be called Peacock. It's set to debut in April 2020.
Telia said the Latvian government has informed the carrier that it longer intends to implement a Memorandum of Understanding signed last year focused on improving cooperation as shareholders in operators Tet and LMT, including steps toward developing a joint, long-term strategy. Telia is now reconsidering its approach to investments in the European country, it said in a statement.
Deutsche Telekom hopes six regional representatives will accelerate broadband and mobile deployment in Germany, wrote Light Reading's Paul Rainford. Diversity, however, was apparently not a consideration.
Related posts:
— Alison Diana, Editor, Broadband World News. Follow us on Twitter or @alisoncdiana.
European cable operator partners with SAM Seamless Network to provide residential customers with software-based cybersecurity solution for all connected devices.
Many Tier 1 MSOs have yet to choose between EPON and GPON, and their natural ties to IEEE standard-based technologies plus EPON's accelerated future timeline, could make this an attractive standard for large cable ops, ADTRAN engineering exec Jess Beihoffer tells BBWN.
The federal watchdog agency recommends the FCC consider eliminating the old cost-accounting program since it's more prone to fraud than the alternative reimbursement method among small, rural providers that receive about $2.5 billion annually to deploy broadband.
The strength of natural disasters like hurricanes is worsening, scientists say, and it's imperative that broadband infrastructures can withstand or be speedily repaired post-catastrophe, writes Fiber Broadband Association President and CEO Lisa Youngers.
After suffering many quarters of financial and broadband subscriber losses, Frontier Communications' bond owners are ready for dramatic change – including a replacement for CEO Dan McCarthy (pictured), Bloomberg reports today, citing several sources.
All resources
Thursday, October 17, 2019
12 p.m. New York/ 5:00 p.m. London
The ongoing debate around GPON vs EPON can get as heated as discussions around politics and religion, but both technologies offer some advantages over the other depending on the needs your network is servicing.
In this webinar, we will focus on the facts around the GPON vs EPON debate and how that technological decision is almost always made based on factors outside the technology itself.
Key topics include:
GPON vs EPON Technologies Overview
GPON vs EPON Rates & Reach
ITU vs IEEE – Where's the difference?
Future Growth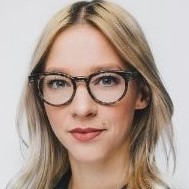 As the Senior Digital Experience Strategist at Canadian operator Rogers Communications, Lindsey Omelon build on her years of marketing experience to approach her strategy with a hybrid ...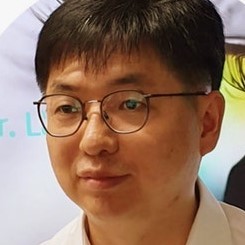 There's certainly no shortage of hype around the use of AI in the telecoms sector, but fewer instances of real-world deployments. South Korean national operator KT is one of those ...