BBWN Bites: Huawei Fights to Stay on FCC Funding List
Also, Ikea builds its own new smart-home biz, euNetworks deploys in Milan and Madrid, IoT's impact on security systems and Hernando County, Fla., gets wired for speed.
In an ex parte filing with the Federal Communication Commission on Thursday, Huawei argued the US government is unfairly treating ZTE and Huawei while ignoring "numerous telecommunications companies [that] have connections with China that are equally or, in many cases, more significant than those of Huawei." Some of these are "state-owned entities," while others have major manufacturing or other business interests in China, the vendor wrote in its 252-page submission (which included the letter and supporting documents such as competitors' earnings reports, industry analysis and research firms' data). Connections with China result from globalization and are not a proxy for national security threats, Huawei said. That's why the Commission has not -- and should not -- target Nokia, despite the Finnish vendor's joint venture with the Chinese government, Huawei said. As the FCC and other US government agencies finalize funding rules for fixed- and wireless access for rural broadband, 5G and urban infrastructure, the timing is critical for Huawei and operators -- especially smaller providers that represent many of its customers. (See Trump Is Losing the European War Against Huawei and Huawei Defies US Ban With 23% Lift in H1 Revenue.)
Swedish retail giant Ikea could "rocket" its way up the smart-home market, predicted Ovum Senior Practice Leader for Consumer Services Michael Philpott, in post today. Although Ikea, famous (or infamous) for its DIY furniture kits -- and those meatballs, of course -- has only modestly invested in this market since 2012, it's already become a "relatively important player in the ecosystem, especially around lighting" he said. The retailer plans to form a separate business, called Ikea Home Smart, and will significantly invest in this area. Add that to the company's reputation for affordable and clever products, its solid branding and large stores located in many urban areas, and Ikea could help smart home gain traction among a new set of consumers, Philpott wrote. (See BBWN Bites: TiVo Goes Halvsies, Senators Seek Better Broadband Map.)
Bandwidth infrastructure provider euNetworks deployed new duct-based, high-fiber networks in Milan and Madrid, it announced on Sept. 19. Both are designed to meet the ever-growing bandwidth demands in financial districts, high-tech startup sectors and data centers, euNetworks said. In fact, a key strategy is for euNetworks to connect data centers between and within European cities, both via its 17 deep-fiber networks across the continent and using its long-haul network that spans Europe. The provider also continues to invest in its infrastructure, adding unique routes and paths, extending into major hyperscale data center sites and clusters, and expanding network aggregation points, it said.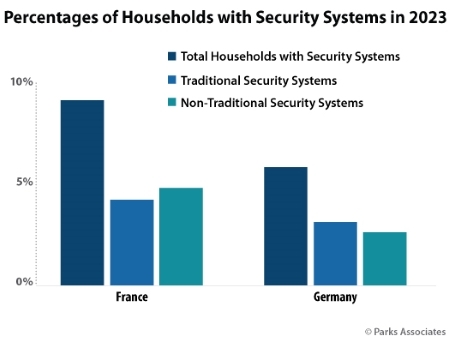 By 2023, more than 15% of UK broadband households will have "professionally installed or non-traditional residential security systems," according to Parks Associates. Across the English Channel, 10% of Spanish broadband households and 9% of French broadband households will have these systems in-place within four years, the research firm predicted. Non-traditional security systems include professionally installed systems that don't subscribe to professionally monitored services or installed systems that don't comply with "full professional industry standards" because, in some cases, homeowners self-installed.
WANRack deployed more than 60 miles of fiber-optic infrastructure throughout Hernando County, Fla., to support high-speed broadband for area businesses, data centers, healthcare and education facilities, government sites and cell towers. Based on the WANRack fiber-optic WAN, the network gives customers unlimited bandwidth as demand grows from 1 Gbps to 100 Gbps and beyond, according to the provider of dark and lit fiber.
Related posts:
— Alison Diana, Editor, Broadband World News. Follow us on Twitter or @alisoncdiana.
European cable operator partners with SAM Seamless Network to provide residential customers with software-based cybersecurity solution for all connected devices.
Many Tier 1 MSOs have yet to choose between EPON and GPON, and their natural ties to IEEE standard-based technologies plus EPON's accelerated future timeline, could make this an attractive standard for large cable ops, ADTRAN engineering exec Jess Beihoffer tells BBWN.
The federal watchdog agency recommends the FCC consider eliminating the old cost-accounting program since it's more prone to fraud than the alternative reimbursement method among small, rural providers that receive about $2.5 billion annually to deploy broadband.
The strength of natural disasters like hurricanes is worsening, scientists say, and it's imperative that broadband infrastructures can withstand or be speedily repaired post-catastrophe, writes Fiber Broadband Association President and CEO Lisa Youngers.
After suffering many quarters of financial and broadband subscriber losses, Frontier Communications' bond owners are ready for dramatic change – including a replacement for CEO Dan McCarthy (pictured), Bloomberg reports today, citing several sources.
All resources
Thursday, October 17, 2019
12 p.m. New York/ 5:00 p.m. London
The ongoing debate around GPON vs EPON can get as heated as discussions around politics and religion, but both technologies offer some advantages over the other depending on the needs your network is servicing.
In this webinar, we will focus on the facts around the GPON vs EPON debate and how that technological decision is almost always made based on factors outside the technology itself.
Key topics include:
GPON vs EPON Technologies Overview
GPON vs EPON Rates & Reach
ITU vs IEEE – Where's the difference?
Future Growth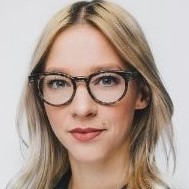 As the Senior Digital Experience Strategist at Canadian operator Rogers Communications, Lindsey Omelon build on her years of marketing experience to approach her strategy with a hybrid ...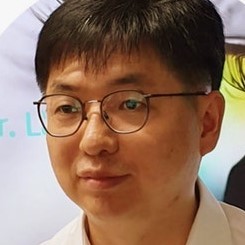 There's certainly no shortage of hype around the use of AI in the telecoms sector, but fewer instances of real-world deployments. South Korean national operator KT is one of those ...