BBWN Bites: Verizon & Calix Hit 34 Gbps Over NG-PON2
Also, Eutelsat says "ELO" to IoT, Talkie and ADTRAN go beyond words, Comcast noticed when TiVo patents expired and CityFibre -- with help from its friends at Vodafone -- wrap Scottish city in fiber (not tartan).
Verizon and Calix reached 34 Gbps over fiber-optic cable using a bonded NG-PON2 optical network terminal (ONT) prototype on Verizon's fiber network, the partners announced today. Last year, Verizon and Calix successfully trialed the next-gen PON tech on the optical line terminal (OLT); this time, Verizon used Calix AXOS to deliver multiple Gbps to each of four wavelengths, then bond them together with software at the ONT. Bonding increased speeds beyond the capabilities of each individual wavelength, something Verizon envisions as a powerful service for data-intensive enterprise business customers. (See Verizon & Calix Deliver 34 Gbit/s Over Fiber via Bonded ONT Tech.)
Eutelsat Communications today announced ELO, a constellation of about 25 nanosatellites developed in partnership with IoT network operator and service provider Sigfox to ensure integration between terrestrial and satellite networks. A demo satellite will launch next year, and the constellation's first four satellites will be developed under the supervision of Loft Orbital (ELO 1 and 2) and Clyde Space (ELO 3 and 4). The first four satellites will enter commercial service once in orbit and, if the initiative is successful Eutelsat will add to the constellation to a max of 25 by 2022, it said. The constellation's investment costs are already included in the operator's current capex outlook and each satellite's cost will not exceed €1 million ($1.1 million), it said. Annual capex is about €400 million (about $440 million), according to investor reports.
Talkie Communications chose ADTRAN as its partner on an all-fiber, XGS-PON communications backbone capable of delivering up to 10 Gbps. The network, which will run along Maryland's eastern shore, will connect underserved communities and is designed to improve the area's overall economic development as part of Governor Larry Hogan's five-year, almost $100 million plan to accelerate infrastructure investment. Twin brothers André and Andrew DeMattia co-founded the triple-play, fiber-only operator in 2012. (See ADTRAN & Talkie Partner on XGS-PON, All-Fiber Network.)
After two TiVo patents expired, Comcast restored a remote DVR recording function for video streaming apps for web browsers and mobile devices, reported Light Reading today. In November 2017, Comcast removed that function from its Xfinity Stream app after a ruling favored TiVo. This is only the latest in the ongoing legal saga between Comcast and TiVo: Undoubtedly, there's more to come.
CityFibre has completed more than half its full-fiber network deployment in the Scottish city of Stirling, the UK wholesale altnet said. Commercial partner Vodafone is expected to bring gigabit broadband to almost every home and business by summer 2020. Stirling is part of CityFibre's £2.5 billion (US$3.1 billion) "Gigabit City" program, designed to bring full fiber to 5 million UK homes and businesses by 2025 -- and pressure incumbents to hop to it by bumping up their own investments in high-speed broadband, especially in un- and under-served areas.
Related posts:
— Alison Diana, Editor, Broadband World News. Follow us on Twitter or @alisoncdiana.
(Home page art source: Verizon/Calix)
STC, Comcast and NTT Communications are among the operators interested in using Cisco's Silicon One, part of the vendor's newly unveiled unified single silicon architecture for routers that is designed to slash testing costs and time.
New connected devices from generous relatives, plus endless hours of streaming choices, will cause holiday revelers to use up to 330 gigabytes per subscriber this holiday season, OpenVault predicts.
European cable operator partners with SAM Seamless Network to provide residential customers with software-based cybersecurity solution for all connected devices.
Many Tier 1 MSOs have yet to choose between EPON and GPON, and their natural ties to IEEE standard-based technologies plus EPON's accelerated future timeline, could make this an attractive standard for large cable ops, ADTRAN engineering exec Jess Beihoffer tells BBWN.
The federal watchdog agency recommends the FCC consider eliminating the old cost-accounting program since it's more prone to fraud than the alternative reimbursement method among small, rural providers that receive about $2.5 billion annually to deploy broadband.
All resources
Thursday, October 17, 2019
12 p.m. New York/ 5:00 p.m. London
The ongoing debate around GPON vs EPON can get as heated as discussions around politics and religion, but both technologies offer some advantages over the other depending on the needs your network is servicing.
In this webinar, we will focus on the facts around the GPON vs EPON debate and how that technological decision is almost always made based on factors outside the technology itself.
Key topics include:
GPON vs EPON Technologies Overview
GPON vs EPON Rates & Reach
ITU vs IEEE – Where's the difference?
Future Growth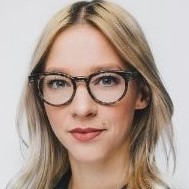 As the Senior Digital Experience Strategist at Canadian operator Rogers Communications, Lindsey Omelon build on her years of marketing experience to approach her strategy with a hybrid ...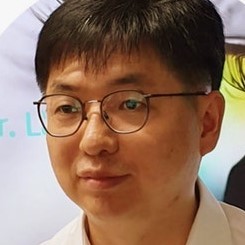 There's certainly no shortage of hype around the use of AI in the telecoms sector, but fewer instances of real-world deployments. South Korean national operator KT is one of those ...