BBWN Bites: Ex-Arris Cable Exec Now ADTRAN Chief Product Officer
Also: no sunset on Sunrise's UPC deal, XGS-PON and D3.1 propel overall Q2 access sales, Broadband Forum's latest standards upgrades, Stealth Communications opens up to short-term broadband deals, Indonesian ride-share firm enters hot streaming market and Enreach buys Network Telecom.
Dan Whalen, the former top network exec at Arris, is now chief product officer at ADTRAN, a hire that may underscore ADTRAN's desire to sell products and services across a broader array of telecom and cableco operators. ADTRAN CEO Tom Stanton expects cable to soon make up at least 10% of the company's revenue, he told BBWN last month. (See Dan Whalen, Arris's Former Top Network Exec, Heads to Adtran .)
Swiss authorities approved Sunrise Communications' acquisition of Liberty Global's UPC business for 6.3 billion Swiss francs ($6.36 billion), Reuters reported today. Now Sunrise must convince its largest shareholder -- Freenet of Germany -- to reverse its opposition to the deal, leading to what could be an explosive shareholders meeting on October 23 when a capital increase to fund the takeover is put to the vote.
Revenue for global access equipment sold worldwide grew 3% year-over-year to $3.2 billion, according to a new Dell'Oro Group report. An increase of 874% y-o-y in XGS-PON OLTs and continued growth of DOCSIS 3.1 offset declines in cable CCAP spending, as providers transitioned to 10Gbit/s fiber technologies, said Jeff Heynen, research director for Broadband Access and Home Networking, in a statement. Total DSL port shipments grew 3% YoY; VDSL profile 35b ports increased 29%, while Gfast grew 42%, Dell'Oro found. However, cable access concentrator revenue fell 40% year-on-year to $237 million, forced down by declining CCAP license purchases in North America, the researcher said.
Broadband Forum released a new version of User Services Platform (USP), its connected home standard, as well as new WiFi data models. They're both part of TR-81, the Forum's next-gen standard that's designed to empower operator deployment and management of smart homes and WiFi via standardization and interoperability. (See Unknown Document 754408.)
NYC Internet provider Stealth Communications on Wednesday launched Stealth Pop-Up Fiber, an option for short-term engagements in Manhattan. Businesses can tap into Stealth's city-wide fiber deployment to provide gigabit connectivity to film, video and streaming productions, rather than using satellite hookups for high-bandwidth needs. The service is targeted at short-term events such as concerts, fashion shows, interactive sports or gaming events or festivals. (See Stealth Offers Pop-Up Fiber.)
Gojek, an Indonesia ride-hailing and payments firm, today unveiled a video streaming service with original content as it makes a big foray into the world of online content in Southeast Asia's largest economy, according to Reuters. The streaming video platform, dubbed Goplay, puts the $10-billion-valued startup competing against Netflix, Malaysian newbie Iflix and Singapore's HOOQ, the article said.
Enreach -- backed by pan-European investment group Waterland -- acquired UK carrier and broadband provider Network Telecom, it announced today. Network Telecom offers services including connectivity, telephony, managed voice, mobile and IT to more than 2,000 small businesses across the UK. Enreach companies include Voiceworks, Swyx, Centile and ipnordic. Terms of this deal were not disclosed.
Related posts:
— Alison Diana, Editor, Broadband World News. Follow us on Twitter or @alisoncdiana.
European cable operator partners with SAM Seamless Network to provide residential customers with software-based cybersecurity solution for all connected devices.
Many Tier 1 MSOs have yet to choose between EPON and GPON, and their natural ties to IEEE standard-based technologies plus EPON's accelerated future timeline, could make this an attractive standard for large cable ops, ADTRAN engineering exec Jess Beihoffer tells BBWN.
The federal watchdog agency recommends the FCC consider eliminating the old cost-accounting program since it's more prone to fraud than the alternative reimbursement method among small, rural providers that receive about $2.5 billion annually to deploy broadband.
The strength of natural disasters like hurricanes is worsening, scientists say, and it's imperative that broadband infrastructures can withstand or be speedily repaired post-catastrophe, writes Fiber Broadband Association President and CEO Lisa Youngers.
After suffering many quarters of financial and broadband subscriber losses, Frontier Communications' bond owners are ready for dramatic change – including a replacement for CEO Dan McCarthy (pictured), Bloomberg reports today, citing several sources.
All resources
Thursday, October 17, 2019
12 p.m. New York/ 5:00 p.m. London
The ongoing debate around GPON vs EPON can get as heated as discussions around politics and religion, but both technologies offer some advantages over the other depending on the needs your network is servicing.
In this webinar, we will focus on the facts around the GPON vs EPON debate and how that technological decision is almost always made based on factors outside the technology itself.
Key topics include:
GPON vs EPON Technologies Overview
GPON vs EPON Rates & Reach
ITU vs IEEE – Where's the difference?
Future Growth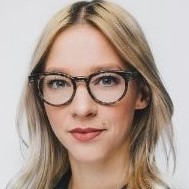 As the Senior Digital Experience Strategist at Canadian operator Rogers Communications, Lindsey Omelon build on her years of marketing experience to approach her strategy with a hybrid ...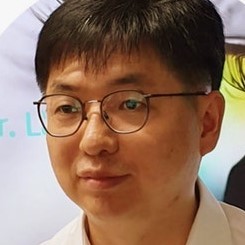 There's certainly no shortage of hype around the use of AI in the telecoms sector, but fewer instances of real-world deployments. South Korean national operator KT is one of those ...