BBWN Bites: Amazon Mesh WiFi May Mess Up UK Operators
Also, TIM says Ciao to chairman, FCC tightens up satellite rules, Telenet brings high-speed broadband to Belgians and CityFibre hopes to score a gigabit goal in Northampton.
In November, Amazon will bring its eero mesh WiFi router to the UK, where it may face off against fixed-access broadband vendors and operators. Indeed, Newspaper Express set-up eero as a rival to BT and Virgin Media broadband -- but reminded readers the Amazon device needs Internet from BT or Virgin et al. And no, Amazon isn't supplying that (not yet). Perhaps Amazon will be an ally, as some US companies have found.
Telecom Italia's Fulvo Conti is chairman no longer. After one year, Conti apparently ceded to the demands of TIM's largest shareholder Vivendi, which wanted him gone from Day One. Conti took the role at the behest of Elliot Management (the same activist investment firm up in AT&T's grill), which took control of TIM's board from Vivendi. Director Michele Valensise will act as chairman until TIM appoints a replacement next month. Light Reading's Paul Rainford has followed the soap opera for a while. Catch up on the drama here: Eurobites: Summer Lovin' at Telcom Italia and Elliott Ups Telecom Italia Stake as It Battles Vivendi for Control.)
The FCC updated rules for direct broadcast satellite services (DBS), aligning them to the revised rules for geostationary orbit fixed-satellite service satellites. The Report and Order now considers new DBS applications on a first-come, first-served basis; uses the same milestone and bond requirements on both GEO and DBS satellites; extends license term of non-broadcast DBS space stations to 15 years and ends the current freeze on DBS applications.
Telenet said 3 million-plus customers in Flanders and Brussels now can access gigabit speeds, after completion of the Belgian cable operator's "Big Net-works." Under the five-year plan, Telnet invested €500 million (about $547 million) on upgrades, it said.
Northampton may have a fourth-rate football team, but CityFibre plans to transform the place into a Gigabit City. The UK altnet just kicked off its high-speed, fiber-only infrastructure investment; as the network become accessible, partner Vodafone plans to offer Vodafone Gigafast Broadband, starting in early 2020 with most scheduled for completion in 2022.
Related posts:
— Alison Diana, Editor, Broadband World News. Follow us on Twitter or @alisoncdiana.
New connected devices from generous relatives, plus endless hours of streaming choices, will cause holiday revelers to use up to 330 gigabytes per subscriber this holiday season, OpenVault predicts.
European cable operator partners with SAM Seamless Network to provide residential customers with software-based cybersecurity solution for all connected devices.
Many Tier 1 MSOs have yet to choose between EPON and GPON, and their natural ties to IEEE standard-based technologies plus EPON's accelerated future timeline, could make this an attractive standard for large cable ops, ADTRAN engineering exec Jess Beihoffer tells BBWN.
The federal watchdog agency recommends the FCC consider eliminating the old cost-accounting program since it's more prone to fraud than the alternative reimbursement method among small, rural providers that receive about $2.5 billion annually to deploy broadband.
The strength of natural disasters like hurricanes is worsening, scientists say, and it's imperative that broadband infrastructures can withstand or be speedily repaired post-catastrophe, writes Fiber Broadband Association President and CEO Lisa Youngers.
All resources
Thursday, October 17, 2019
12 p.m. New York/ 5:00 p.m. London
The ongoing debate around GPON vs EPON can get as heated as discussions around politics and religion, but both technologies offer some advantages over the other depending on the needs your network is servicing.
In this webinar, we will focus on the facts around the GPON vs EPON debate and how that technological decision is almost always made based on factors outside the technology itself.
Key topics include:
GPON vs EPON Technologies Overview
GPON vs EPON Rates & Reach
ITU vs IEEE – Where's the difference?
Future Growth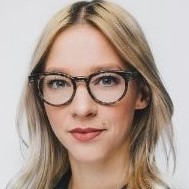 As the Senior Digital Experience Strategist at Canadian operator Rogers Communications, Lindsey Omelon build on her years of marketing experience to approach her strategy with a hybrid ...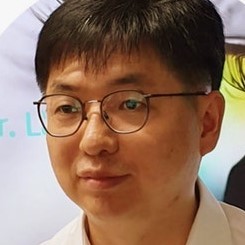 There's certainly no shortage of hype around the use of AI in the telecoms sector, but fewer instances of real-world deployments. South Korean national operator KT is one of those ...