BBWN Bites: Court Upholds Most FCC Net Neutrality Moves
Also today: a decision on DOCSIS 4; broadband households and 5G; WOW! likes OpenVault; Southern Cross spans ocean; and alleged Polish content pirate convicted.
The DC Circuit Court of Appeals today upheld the Federal Communications Commission's 2018 deregulation of net neutrality, and its Title I reclassification of both fixed and mobile broadband. However, the court found the FCC went beyond its legal authority when it barred states from implementing their own requirements, even if they did not match FCC's approach. And the court ordered the FCC to examine what Title I reclassification means for the regulation of pole attachments, public safety and the Lifeline Program.
DOCSIS 4 will include both FDX and ESD, hopefully ending FUD and the chasm that began earlier this summer when engineers in both camps began pointing out the pros and cons of each specification. Combining the two into one spec creates a scaled ecosystem and allows CableLabs and its members to focus on each spec's best facets. "That the cable industry is now on the same page on where to go with HFC next was amplified in comments made Monday morning by engineering execs at the two largest US cable operators -- Comcast and Charter Communications," wrote Light Reading's Jeff Baumgartner, from SCTE/ISBE Cable-Tec Expo in New Orleans. (See DOCSIS 4.0 Ends Cable Network Feud.)
More than one third of US broadband households are somewhat familiar with 5G and more than 40% are interested, but more than half of US broadband households are unfamiliar with 5G, finds new research from Parks Associates.
Operator WOW! is extending its relationship with OpenVault to include more of the vendor's operations, analytics and policy products so it can see beyond subscribers' current usage and impact on WOW's network and develop next steps for improved availability and quality for the operator's 800,000-plus customers, OpenVault announced today.
Southern Cross Cable Network expects to soon begin building its Next subsea cable to provide data connectivity between Sydney, Auckland and Los Angeles. The new 13,483-kilometer cable system, slated to begin offering service in January 2022, is now jointly owned by Singtel, Spark, Verizon and Telstra; the latter company plans to acquire a 25% equity interest in SCCN. Alcatel Submarine Networks will build the new high-capacity express route from Australia and New Zealand to the US. (See New SCCN Subsea Cable to Link Australia, New Zealand & US.)
A Polish court sentenced the owner of a pirate video site to eight months in prison for distributing original content shown by Platforma Canal+, wrote Media2.pl (via Broadband TV News).
Related posts:
— Alison Diana, Editor, Broadband World News. Follow us on Twitter or @alisoncdiana.
New connected devices from generous relatives, plus endless hours of streaming choices, will cause holiday revelers to use up to 330 gigabytes per subscriber this holiday season, OpenVault predicts.
European cable operator partners with SAM Seamless Network to provide residential customers with software-based cybersecurity solution for all connected devices.
Many Tier 1 MSOs have yet to choose between EPON and GPON, and their natural ties to IEEE standard-based technologies plus EPON's accelerated future timeline, could make this an attractive standard for large cable ops, ADTRAN engineering exec Jess Beihoffer tells BBWN.
The federal watchdog agency recommends the FCC consider eliminating the old cost-accounting program since it's more prone to fraud than the alternative reimbursement method among small, rural providers that receive about $2.5 billion annually to deploy broadband.
The strength of natural disasters like hurricanes is worsening, scientists say, and it's imperative that broadband infrastructures can withstand or be speedily repaired post-catastrophe, writes Fiber Broadband Association President and CEO Lisa Youngers.
All resources
Thursday, October 17, 2019
12 p.m. New York/ 5:00 p.m. London
The ongoing debate around GPON vs EPON can get as heated as discussions around politics and religion, but both technologies offer some advantages over the other depending on the needs your network is servicing.
In this webinar, we will focus on the facts around the GPON vs EPON debate and how that technological decision is almost always made based on factors outside the technology itself.
Key topics include:
GPON vs EPON Technologies Overview
GPON vs EPON Rates & Reach
ITU vs IEEE – Where's the difference?
Future Growth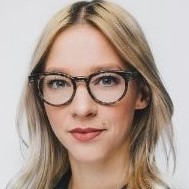 As the Senior Digital Experience Strategist at Canadian operator Rogers Communications, Lindsey Omelon build on her years of marketing experience to approach her strategy with a hybrid ...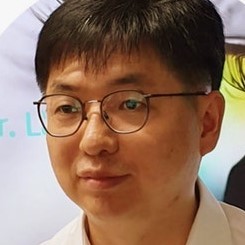 There's certainly no shortage of hype around the use of AI in the telecoms sector, but fewer instances of real-world deployments. South Korean national operator KT is one of those ...