BBWN Bites: India's Top Carriers Could Shell Out $30B for 5G
Also today, Italy's Open Fiber and Wind Tre expand partnership, FCC considers whether SVoD is "effective competition" to Charter, Vodafone Germany gets even gig-ier and CBizz has a new name but nothing else changes.
India's top three service providers must spend $30.5 billion on fiber infrastructure and base stations alone in order to deploy 5G mobile networks, according to a report by UBS. Bharti Airtel and Vodafone's share: $10 billion apiece over the next five years, wrote India's Economic Times. Jio's larger tower footprint and greater ratio of towers already on fiber backhaul, plus its recent investment in fixed broadband, should reduce the operator's capex for 5G. (See BBWN Bites: India's MSOs Invest in Fiber and BBWN Bites: Reliance Jio to Debut Fixed Broadband – Report.)
Italian operators Wind Tre and Open Fiber expanded their partnership to deliver FTTH access. Wind Tre today can access wholesaler Open Fiber's infrastructure to reach Italy's 271 largest metro areas, and this week announced a deal to add more than 7,000 municipalities in areas with little or no broadband access. Open Fiber is targeting these regions under state-subsidized deployments, according to TeleGeography. The wholesaler recently launched broadband services in 70 of these so-called "white areas," which went from little to no connectivity to gigabit speeds.
The FCC is acting on Charter's claim the provider competes with AT&T's streaming service in Hawaii and Massachusetts, two of the last US areas where cable-rate regulation remains. On October 3, FCC Chairman Ajit Pai said the Commission will vote in three weeks on whether streaming services are "effective competition" to cable operators. If approved, the agency would deregulate operators like Charter and Comcast in regions with limited competition, eliminating the current SVoD-only category. That would immediately morph streamers into direct competitors with cable TV companies. "Adopting this order would be a major step toward the Commission recognizing the realities of the modern video marketplace, and the increasingly important role that streaming services are playing in it," Pai said, in a statement.
Vodafone Germany's gigabit-capable network now reaches 10.9 million households, putting it well underway toward a goal of 25 million-plus premises by 2022. Today, almost 21 million homes can access 500 Mbit/s, 22.7 million homes can tap into 400 Mbit/s and 23.9 million residences can get 200 Mbit/s speeds via its fixed-access broadband infrastructure, the operator said.
Beginning Nov. 1, Dutch fiber-optic provider CBizz and its Your Fiber Brand will operate under the Delta Business name. In early 2019, Delta Fiber Netherlands acquired CBizz, which specializes in providing fiber optic infrastructure to business parks and developments. The name change will have no impact on existing services or customers, and contracts remain unchanged, CBizz stressed in a statement. "The services are provided over the same network by the same trusted, one team," the company noted.
Related posts:
— Alison Diana, Editor, Broadband World News. Follow us on Twitter or @alisoncdiana.
(Home page image: Vraj Shah from Pexels)
New connected devices from generous relatives, plus endless hours of streaming choices, will cause holiday revelers to use up to 330 gigabytes per subscriber this holiday season, OpenVault predicts.
European cable operator partners with SAM Seamless Network to provide residential customers with software-based cybersecurity solution for all connected devices.
Many Tier 1 MSOs have yet to choose between EPON and GPON, and their natural ties to IEEE standard-based technologies plus EPON's accelerated future timeline, could make this an attractive standard for large cable ops, ADTRAN engineering exec Jess Beihoffer tells BBWN.
The federal watchdog agency recommends the FCC consider eliminating the old cost-accounting program since it's more prone to fraud than the alternative reimbursement method among small, rural providers that receive about $2.5 billion annually to deploy broadband.
The strength of natural disasters like hurricanes is worsening, scientists say, and it's imperative that broadband infrastructures can withstand or be speedily repaired post-catastrophe, writes Fiber Broadband Association President and CEO Lisa Youngers.
All resources
Thursday, October 17, 2019
12 p.m. New York/ 5:00 p.m. London
The ongoing debate around GPON vs EPON can get as heated as discussions around politics and religion, but both technologies offer some advantages over the other depending on the needs your network is servicing.
In this webinar, we will focus on the facts around the GPON vs EPON debate and how that technological decision is almost always made based on factors outside the technology itself.
Key topics include:
GPON vs EPON Technologies Overview
GPON vs EPON Rates & Reach
ITU vs IEEE – Where's the difference?
Future Growth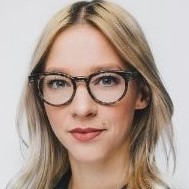 As the Senior Digital Experience Strategist at Canadian operator Rogers Communications, Lindsey Omelon build on her years of marketing experience to approach her strategy with a hybrid ...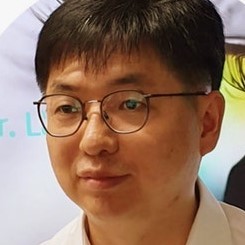 There's certainly no shortage of hype around the use of AI in the telecoms sector, but fewer instances of real-world deployments. South Korean national operator KT is one of those ...