Arvig Uses CrowdFiber Tech to Help Customers Find Their Best Broadband Service
ROME, Ga. -- CrowdFiber, a developer of geomarketing automation software for telecommunications providers and utility companies, announced today that Arvig, a Minnesota-based broadband service provider, is using the CrowdFiber platform to power its new online residential shopping cart. CrowdFiber allows Arvig to utilize its designated market area, or DMA, boundaries, wire center boundaries, loop length rating, and standard zone resolution technology to build a personalized home service package from Arvig's high-speed internet, TV and phone services, based on their specific geographic location.
Digital subscriber line, or DSL-based broadband, provides high-speed transmission with download speeds up to 100 Mbps, depending on the distance a home or business is to the closest serving network node by operating facility. CrowdFiber developed an algorithm to intelligently calculate products based on zones and boundaries in addition to the loop length rating and dynamically calculates the distance in feet or meters from the customer location to the nearest network node. The loop length rating determines which internet speeds are available to a particular address based on the technical limitations of the network. Customers sign up for service by submitting a request to Arvig's Customer Care Team through the online shopping cart experience provided by CrowdFiber.
"We know our customers are anxious for faster internet speeds that will allow them to connect and enjoy all the benefits of increased bandwidth. In areas where fiber-to-the-home is not yet feasible, vectored DSL is a way to bring in services. However, since internet speeds vary according to location, it can be challenging to accurately offer subscribing options online, which is most convenient to the customer," said Michael Baso, Business Intelligence Manager at Arvig. "CrowdFiber worked with us to build and enhance our dynamic selection of internet product offerings, based on the serving platform and distance limit characteristics of the network, allowing us to offer our customers the convenience of online ordering and improve the efficiency of our internal order processing and direct sales."
This technology was in development with Arvig for a year prior to release to the market and is now powering the address search and website at connect.arvig.com.
"Determining services based on distance over DSL and location is an industry-wide challenge," said Greg Richardson, CrowdFiber CEO and co-founder. "A telecom provider needs the capability to provide viable service offerings to their customers, without a technical explanation of speed limitations based on how far the customer lives from their nearest node. We are pleased that Arvig's customers can quickly and accurately find what's available and order service quickly and accurately using the CrowdFiber platform."
With WiFi 6, service providers are equipped to give subscribers high-quality support without the overhead associated with truck rolls or technician visits, writes Greg Owens, senior director of product marketing at Calix.
Comcast Business Enterprise Solutions will support US-based Fortune 1000's branch offices with northern neighbor through partnership with iTel, SVP and GM Glenn Katz explains.
The wholesale operator's CEO claims speed tests that rank Australia as a broadband laggard are flawed and comes up with an alternative.
Rural Americans are getting shut out of today's increasingly digital healthcare experience, despite the personal and monetary benefits telehealth and other connected-health solutions deliver.
Excluding DT and Telmex, which were on a purchasing hiatus in Q3, ADTRAN business grew 20% over the prior quarter and generated an estimated $114 million.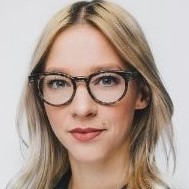 As the Senior Digital Experience Strategist at Canadian operator Rogers Communications, Lindsey Omelon build on her years of marketing experience to approach her strategy with a hybrid ...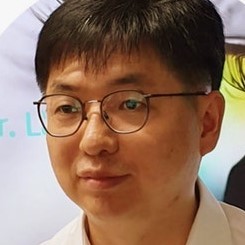 There's certainly no shortage of hype around the use of AI in the telecoms sector, but fewer instances of real-world deployments. South Korean national operator KT is one of those ...



Do a Google search of 'artificial intelligence broadband' and you'll get more than 9 million results in less than a second: The sheer volume of content out there shouldn't surprise anyone ...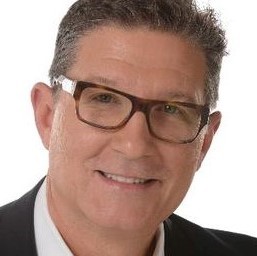 Comcast, like any other major communications service provider, is undergoing significant changes in the way it grows its business, how it runs its business and the technologies it uses to ...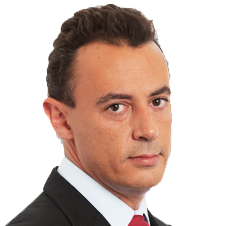 Five years ago, NOS board member Manuel Ramalho Eanes banked big on smart homes and smart cities.

All Broadband World Forum Perspectives
All resources
Thursday, October 17, 2019
12 p.m. New York/ 5:00 p.m. London
The ongoing debate around GPON vs EPON can get as heated as discussions around politics and religion, but both technologies offer some advantages over the other depending on the needs your network is servicing.
In this webinar, we will focus on the facts around the GPON vs EPON debate and how that technological decision is almost always made based on factors outside the technology itself.
Key topics include:
GPON vs EPON Technologies Overview
GPON vs EPON Rates & Reach
ITU vs IEEE – Where's the difference?
Future Growth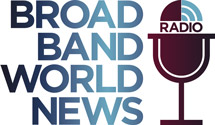 In this insightful Light Reading radio show, Kurt Raaflaub, Head of Strategic Solutions Marketing, will outline the key service provider challenges, deployment considerations, next-gen Gigabit technologies, and service models to win market share in the rapidly growing MDU market.