Coop Puts 35% Savings From Calix Cloud Into Enhanced WiFi With GigaSpire
SAN JOSE, Calif. -- Calix, Inc. today announced Farmers Telecommunications Cooperative (FTC) has driven a 66% reduction in tech support costs with Calix Support Cloud (CSC) and is reallocating those resources to elevate the member experience with the GigaSpire, powered by EXOS. Additionally, partnering with Calix Customer Success Services is accelerating the time to value for FTC, reducing trouble call volume by 35% and average call time by 55%. This is helping to ensure the rural cooperative delivers a seamless experience over its Calix-based fiber network.
"We realized quickly that reinforcing frontline support would improve our efficiency in addressing member issues and delivering the best possible experience," said Charles Austin, manager of network engineering and operations for FTC. "Working with Calix has eliminated unnecessary truck rolls and delivered tremendous cost savings, which we are reinvesting into our members by upgrading their home WiFi systems to GigaSpires. Calix Support Cloud is the key to ensuring their experience remains consistent and seamless."
Based in Rainsville, Alabama, FTC is the largest member-owned telecommunications cooperative in the state. The regional CSP delivers services over a network that is 93% fiber built on AXOS and the E7-2 Intelligent Modular System. FTC has previously delivered managed Wi-Fi with the GigaCenter and 804Mesh satellites but is upgrading to the GigaSpire—the next-generation WiFi 6 system powered by EXOS. With this upgrade, members will benefit from better coverage and improved performance, which will enable new, customized services.
"FTC is a fantastic example of a communications service provider that has recognized the immense value of pairing CSC with the best home Wi-Fi experience on the market," said Michael Weening, executive VP of field operations for Calix. "FTC has deployed Calix solutions end-to-end, so its network capabilities are second to none. The next step is using that network to provide an unparalleled experience with the GigaSpire and leverage CSC to solve subscriber issues before they even notice."
Calix Inc. (NYSE: CALX)
European cable operator partners with SAM Seamless Network to provide residential customers with software-based cybersecurity solution for all connected devices.
Many Tier 1 MSOs have yet to choose between EPON and GPON, and their natural ties to IEEE standard-based technologies plus EPON's accelerated future timeline, could make this an attractive standard for large cable ops, ADTRAN engineering exec Jess Beihoffer tells BBWN.
The federal watchdog agency recommends the FCC consider eliminating the old cost-accounting program since it's more prone to fraud than the alternative reimbursement method among small, rural providers that receive about $2.5 billion annually to deploy broadband.
The strength of natural disasters like hurricanes is worsening, scientists say, and it's imperative that broadband infrastructures can withstand or be speedily repaired post-catastrophe, writes Fiber Broadband Association President and CEO Lisa Youngers.
After suffering many quarters of financial and broadband subscriber losses, Frontier Communications' bond owners are ready for dramatic change – including a replacement for CEO Dan McCarthy (pictured), Bloomberg reports today, citing several sources.
All resources
Thursday, October 17, 2019
12 p.m. New York/ 5:00 p.m. London
The ongoing debate around GPON vs EPON can get as heated as discussions around politics and religion, but both technologies offer some advantages over the other depending on the needs your network is servicing.
In this webinar, we will focus on the facts around the GPON vs EPON debate and how that technological decision is almost always made based on factors outside the technology itself.
Key topics include:
GPON vs EPON Technologies Overview
GPON vs EPON Rates & Reach
ITU vs IEEE – Where's the difference?
Future Growth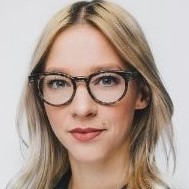 As the Senior Digital Experience Strategist at Canadian operator Rogers Communications, Lindsey Omelon build on her years of marketing experience to approach her strategy with a hybrid ...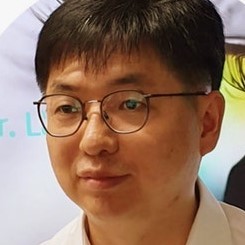 There's certainly no shortage of hype around the use of AI in the telecoms sector, but fewer instances of real-world deployments. South Korean national operator KT is one of those ...