Coop Puts 35% Savings From Calix Cloud Into Enhanced WiFi With GigaSpire
SAN JOSE, Calif. -- Calix, Inc. today announced Farmers Telecommunications Cooperative (FTC) has driven a 66% reduction in tech support costs with Calix Support Cloud (CSC) and is reallocating those resources to elevate the member experience with the GigaSpire, powered by EXOS. Additionally, partnering with Calix Customer Success Services is accelerating the time to value for FTC, reducing trouble call volume by 35% and average call time by 55%. This is helping to ensure the rural cooperative delivers a seamless experience over its Calix-based fiber network.
"We realized quickly that reinforcing frontline support would improve our efficiency in addressing member issues and delivering the best possible experience," said Charles Austin, manager of network engineering and operations for FTC. "Working with Calix has eliminated unnecessary truck rolls and delivered tremendous cost savings, which we are reinvesting into our members by upgrading their home WiFi systems to GigaSpires. Calix Support Cloud is the key to ensuring their experience remains consistent and seamless."
Based in Rainsville, Alabama, FTC is the largest member-owned telecommunications cooperative in the state. The regional CSP delivers services over a network that is 93% fiber built on AXOS and the E7-2 Intelligent Modular System. FTC has previously delivered managed Wi-Fi with the GigaCenter and 804Mesh satellites but is upgrading to the GigaSpire—the next-generation WiFi 6 system powered by EXOS. With this upgrade, members will benefit from better coverage and improved performance, which will enable new, customized services.
"FTC is a fantastic example of a communications service provider that has recognized the immense value of pairing CSC with the best home Wi-Fi experience on the market," said Michael Weening, executive VP of field operations for Calix. "FTC has deployed Calix solutions end-to-end, so its network capabilities are second to none. The next step is using that network to provide an unparalleled experience with the GigaSpire and leverage CSC to solve subscriber issues before they even notice."
Calix Inc. (NYSE: CALX)
Frontier expects to emerge from Chapter 11 in early 2021.
Democratic lawmakers in the House Energy & Commerce committee are pressing the likes of Comcast, Altice USA, Charter, Cox and T-Mobile to detail their responses to the COVID-19 pandemic.
Vendor says low-cost coax testing device enables customers to verify a coax outlet before calling tech support and should help operators reduce unnecessary truck rolls and service calls.
Viasat urges FCC to take a close look at the potential environmental impact posed by Starlink's plans to deploy thousands of broadband satellites.
Starting at $19.99 per month, Fios Forward provides uncapped broadband service to new and existing qualified, low-income households.
All resources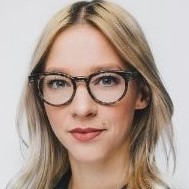 As the Senior Digital Experience Strategist at Canadian operator Rogers Communications, Lindsey Omelon build on her years of marketing experience to approach her strategy with a hybrid ...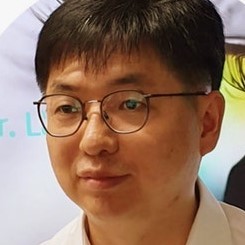 There's certainly no shortage of hype around the use of AI in the telecoms sector, but fewer instances of real-world deployments. South Korean national operator KT is one of those ...



Do a Google search of 'artificial intelligence broadband' and you'll get more than 9 million results in less than a second: The sheer volume of content out there shouldn't surprise anyone ...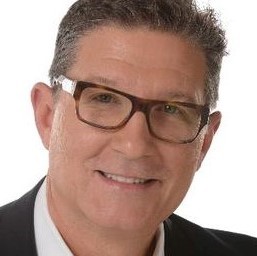 Comcast, like any other major communications service provider, is undergoing significant changes in the way it grows its business, how it runs its business and the technologies it uses to ...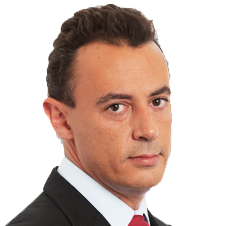 Five years ago, NOS board member Manuel Ramalho Eanes banked big on smart homes and smart cities.

All Broadband World Forum Perspectives
Thursday, December 17, 2020
12:00 p.m. New York / 5:00 p.m. London
Today's access network architecture is under mounting pressure due to a continued surge in the number of connected devices, a proliferation of bandwidth-intensive customer applications and dramatic shifts in usage patterns related to the pandemic, such as work-from-home and e-learning.
Learn why now is the right time for cable operators to build greenfield networks or expand their existing networks with 10G PON, arming customers with high-speed symmetrical broadband. Gain a clear understanding of the drivers impacting the access network and the various approaches being considered to deliver higher speed services. Plus, find out the best practices that operators are employing as they leverage the latest in passive optical technology to future-proof their networks.
Topics to be covered include:
Node + 0 (Fiber Deep)
DOCSIS 3.1, DOCSIS 4.0 (FDX/ESD)
FTTP and 10G PON
XGS-PON, NG-PON2
Provisioning 10G PON within a DOCSIS B/OSS environment