BBWN Bites: Alternative Access Techs Advance
Also today, Watch Communications and Ericsson heard it on the radio, Radwin tunes in to better TV white space, Hyperoptic gets new majority owner and more.
Watch Communications and Ericsson have teamed up to provide rural Midwest US communities with broadband, courtesy of Connect America Fund II (CAF II). Watch will deploy Ericsson's Radio System hardware and software across its fixed wireless access (FWA) network and deliver service using a combination of existing licensed spectrum and newer Citizens Broadband Radio Service (CBRS) spectrum.
Sticking with alternate broadband technologies, Radwin today announced its new TV white space (TVWS) solution that leverages unused TV channels in the 470MHz-698MHz band. The latest offering works in non-line-of-sight situations, the vendor said in a release. Radwin's OSS tools support the new TVWS.
KKR acquired a majority stake in UK altnet Hyperoptic, a fiber-only residential provider of gigabit broadband. Previously known as Kohlberg Kravis Roberts & Co., KKR is a US global investment firm and hedge fund, which bought into Hyperoptic from Soros Fund Management's Newlight Partners and co-investor Mubadala Investment. Terms were not disclosed. Hyperoptic CEO Dana Tobak said KKR's investment and expertise in high-growth business will help the operator achieve goals of building a hyperfast network out to 2 million homes by 2021 and 5 million by 2024. Tobak and Executive Chairman Boris Ivanovic will continue to lead the company, according to a release. (See BBWN Bites: George Soros Discusses Sale of Hyperoptic Shares – Report.)
Liberty Global will buy up to 500 million Swiss francs ($502.11 million) of newly minted Sunrise Communications shares to help accelerate the sale of its UPC Switzerland business to Sunrise, according to Reuters.
CommScope today filed suit against Rosenberger -- plus several of its legal entities and two ex-CommScope employees who now work at Rosenberger -- charging "Rosenberger misappropriated CommScope's trade secrets related to base station antennas, including trade secrets related to CommScope's proprietary software programs and CommScope's base station antenna hardware." The lawsuit, filed in North Carolina, is designed to protect CommScope's wired and wireless infrastructure investments, CommScope said in a statement.
Indonesia just finished the last portion of an almost 8,100-mile fiber-optic network designed to bring high-speed Internet to some of the nation's poorest regions, the government said today. The infrastructure includes cable that crosses land and sea, microwave transmissions and cellular towers cost about $540.2 million and was funded via a public-private partnership. The last piece of the network was the almost 4,300-mile East Palapa Ring, which connected Papua, some Maluku islands and East Nusa Tenggara, news reports said.
Maine Governor Janet Mills, plus several state municipalities and towns, defended the state's June 3 à la carte TV law against the cable-led industry lawsuit looking to quash the new legislation. Mills and Co. argued it's premature to kill the long-pursued preliminary injunction and called the industry's allegations "purely hypothetical," reported Jeff Baumgartner in Light Reading.
Even Queen Elizabeth is getting into the UK's broadband frenzy, wrote Paul Rainford, Light Reading's decidedly non-royalist assistant editor, Europe, and copy editor extraordinaire. Today's Queen's Speech comes only days before the Brexit deadline and in addition to addressing this topic, HRH is expected to address "new legislation [that will] accelerate the delivery of fast, reliable broadband to millions of homes." As the Sex Pistols roared: "She means it, man."
Related posts:
— Alison Diana, Editor, Broadband World News. Follow us on Twitter or @alisoncdiana.
After suffering many quarters of financial and broadband subscriber losses, Frontier Communications' bond owners are ready for dramatic change – including a replacement for CEO Dan McCarthy (pictured), Bloomberg reports today, citing several sources.
Following an acceleration of network construction, Altice USA's FTTP deployment now spans 10% of its Optimum footprint that covers parts of New York, Connecticut and New Jersey.
Competitive cable operator also generating some operational benefits from its new whole-home WiFi offer.
Slowed or paused purchasing by two major international operators, DT & Telmex, causes ADTRAN's third-quarter revenues to fall 22.9%.
Verizon and Calix bonded four wavelengths in the lab, bringing Verizon closer to its goal of one unified network for multiple services, says Kevin Smith, vice president of network planning at Verizon, during Calix ConneXions 2019 in Las Vegas.
All resources
Thursday, October 17, 2019
12 p.m. New York/ 5:00 p.m. London
The ongoing debate around GPON vs EPON can get as heated as discussions around politics and religion, but both technologies offer some advantages over the other depending on the needs your network is servicing.
In this webinar, we will focus on the facts around the GPON vs EPON debate and how that technological decision is almost always made based on factors outside the technology itself.
Key topics include:
GPON vs EPON Technologies Overview
GPON vs EPON Rates & Reach
ITU vs IEEE – Where's the difference?
Future Growth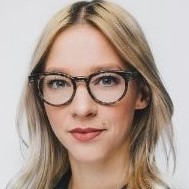 As the Senior Digital Experience Strategist at Canadian operator Rogers Communications, Lindsey Omelon build on her years of marketing experience to approach her strategy with a hybrid ...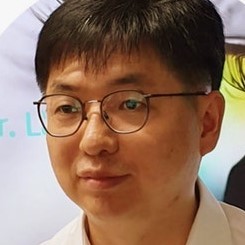 There's certainly no shortage of hype around the use of AI in the telecoms sector, but fewer instances of real-world deployments. South Korean national operator KT is one of those ...