BBWN Bites: SpaceX Asks to Send Up 30K More Broadband Satellites
Also today, toob rolls out fiber fast, consumers are overwhelmed by streaming options, using NEXTGEN TV to connect rural US, new FWA stats, 5G for home broadband generates consumer interest and TalkTalk is now a Northern Powerhouse.
SpaceX wants to launch up to 30,000 more Starlink broadband data satellites. That's in addition to the 12,000 the International Telecommunication Union already approved to be sent into orbit. The FCC passed along 20 coordination requests to the ITU earlier this month, with each request featuring 1,525 orbital planes, Geekwire reported. The move further underscores Elon Musk & Co's determination to stay ahead in the Broadband Space Race.
UK operator toob is using the ADTRAN TA5000 gigabit services platform and turnkey support -- including delivery, installation and commissioning of toob's core, transport and access network -- to provide high-speed broadband to more than 100,000 premises by the end of 2021. As a result, toob went from the initial concept to a fully operational network in southern England in months; this will allow toob to reach more than 1 million premises over the next decade, toob CEO Nick Parbutt said in a statement.
Many US consumers are overwhelmed by the number of available streaming services -- more than 100 -- according to an Amdocs Media study. Remembering passwords to each of these accounts was the biggest pain for one third of those surveyed in Amdocs Media's recently released 2019 Subscription Management Report. And just think, more offerings are on the way.
ARK Multicasting and Microsoft have teamed up to address the digital divide in rural America, combining ARK's next-gen broadcast network with Azure-based media distribution, the companies said on Tuesday. The pilot could begin the standardization of using NEXTGEN TV (the consumer brand recently attached to the ATSC 3.0 broadcast signaling standard) and TV white space technology to bring broadband to unserved or under-served rural parts of the US, said ARK CEO Vern Fotheringham, in a release. The trial, in Crockett, Texas, includes a hybrid broadcast-broadband network that will deliver high-quality programming by combining broadcast signals with home Internet.
The average fixed wireless access consumer uses 4 Mbit/s of data when active; they use 6.6 Gigabytes per day or 196 GB per month, new research from Preseem found. The 4 Mbit/s represents the speed customers receive, not the subscription speed, according to Preseem, which offers monitoring and optimization services to wireless ISPs. The Fixed Wireless Network Report: 2019 Edition also finds more than half the deployed access points are less than three times over-subscribed.
Although one third of UK consumers said they do not need 5G, with 70% stating they want to wait until a mobile tech is proven before shelling out any cash. However, in a poll of US and UK consumers, CCS Insight found more enthusiasm for 5G home broadband if certain factors were in place. For example, 39% cited more attractive pricing; 29% said better performance; 21% chose quick and easy installation; 19% selected no line rental, and 17% said one bill for both mobile and broadband -- good news for MSOs offering both services today, perhaps.
TalkTalk, which announced 12 months ago it was relocating its headquarters from London to Salford in northern England, joined the Northern Powerhouse Partner Programme. This government-led initiative promotes this part of the country as a great place to do business. Hull-based wholesale operator MC2 is also part of the organization. BBWN Editor (and proud Geordie by birth) Alison Diana agrees, adding the north is a wonderful place to live, too.
Related posts:
— Alison Diana, Editor, Broadband World News. Follow us on Twitter or @alisoncdiana.
After suffering many quarters of financial and broadband subscriber losses, Frontier Communications' bond owners are ready for dramatic change – including a replacement for CEO Dan McCarthy (pictured), Bloomberg reports today, citing several sources.
Following an acceleration of network construction, Altice USA's FTTP deployment now spans 10% of its Optimum footprint that covers parts of New York, Connecticut and New Jersey.
Competitive cable operator also generating some operational benefits from its new whole-home WiFi offer.
Slowed or paused purchasing by two major international operators, DT & Telmex, causes ADTRAN's third-quarter revenues to fall 22.9%.
Verizon and Calix bonded four wavelengths in the lab, bringing Verizon closer to its goal of one unified network for multiple services, says Kevin Smith, vice president of network planning at Verizon, during Calix ConneXions 2019 in Las Vegas.
All resources
Thursday, October 17, 2019
12 p.m. New York/ 5:00 p.m. London
The ongoing debate around GPON vs EPON can get as heated as discussions around politics and religion, but both technologies offer some advantages over the other depending on the needs your network is servicing.
In this webinar, we will focus on the facts around the GPON vs EPON debate and how that technological decision is almost always made based on factors outside the technology itself.
Key topics include:
GPON vs EPON Technologies Overview
GPON vs EPON Rates & Reach
ITU vs IEEE – Where's the difference?
Future Growth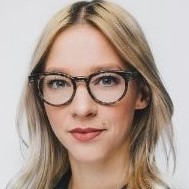 As the Senior Digital Experience Strategist at Canadian operator Rogers Communications, Lindsey Omelon build on her years of marketing experience to approach her strategy with a hybrid ...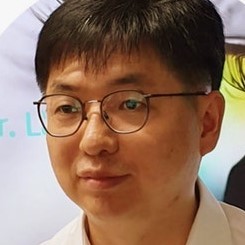 There's certainly no shortage of hype around the use of AI in the telecoms sector, but fewer instances of real-world deployments. South Korean national operator KT is one of those ...