BBWN Bites: New Broadband Map Uses Census Blocks, Adds Prices
Also today, TM Forum and friends tackle IoT interoperability; Wilson, N.C., gets giggy; Virgin Media makes Manchester even greater; mobile mixed reality forecast hits hefty numbers; two industry groups agree on open-source standards for broadband; smart-home security M&A; Sunrise-Liberty deal still in hot water; plus BICS' fiber expansion.
BroadbandNow on Monday unwrapped a new national broadband map that includes the price an operator charges for a service based on location. The price-aggregation and data analysis site currently depends on census-block info from FCC form 477 -- but 100-plus providers already have updated this information with more accurate data, according to BroadbandNow. The map also incorporates service pricing from more than 2,000 providers, and interactive toggles so users can search by price, availability, technologies (such as fixed wireless, cable, fiber or DSL) or speed. (See Why Did FCC Kill NTIA's Broadband Map? and Broadband Map Gets Open Sourced via App.)
Working with Vodafone, Axiata and the IoT Forum, TM Forum today announced an IoT Device Management API Component Suite that gives operators end-to-end IoT device management -- a key piece of cracking the smart-home and other vertical markets. The suite includes TM Forum open APIs such as alarm management, resource management, activation and data access endpoint.
Wilson, N.C., is the state's self-described first gigabit city, serving more than 10,000 residential and 400-plus business customers via its FTTH network. After three years in operation, revenue exceeded expenditures, a county-wide school network serves all county school facilities and a 1 Gbit/s metronet service is available to one of the county's largest employers, said Will Aycock, general manager of Greenlight Community Broadband for the City of Wilson. Aycock credits ETI Software for integrating with its FTTP GPON network, interfacing easily with the city's CLEC partner and digital video platform in a manner that kept Wilson's churn down to 2% or less.
Virgin Media has deployed its DOCSIS 3.1-powered Gig1 fixed broadband service to about 500,000 homes in Greater Manchester, part of the Liberty Global family member's vision of providing high-speed connectivity via its fiber and HFC infrastructure to more than 15 million UK households by 2021. (See Virgin Media Brings Gig1 to Greater Manchester Area.)
The worldwide value of mobile mixed reality will exceed $43 billion by 2024, versus $8 billion this year, a new report from Juniper Research finds. Mixed reality features overlays of interactive digital images and videos onto the real world via a smartphone, tablet or smart glasses. These bandwidth-hungry applications likewise tap into mobile or home and business WiFi networks. Edge computing and 5G are two technologies accelerating the development of these services in 2020, the research firm found. But after watching Ellen DeGeneres narrate a Spectrum commercial, it's apparent that at least some MSOs are staking their claim early.
The Broadband Forum and the Open Networking Foundation agreed on how operators can best leverage open source and standardization projects to help migrate to automated access networks. Open Broadband-Broadband Access Abstraction (OB-BAA) is designed to allow SDN-based management and control of multi-vendor, multi-technology access networks using a standard abstraction northbound interface.
A couple of recent acquisitions just happened in the world of smart-home security: ADT bought Las Vegas-based I-View Now, which provides alarm-verification services, and Alarm.com took a majority stake in OpenEye, which provides cloud-based video surveillance solutions for commercial properties, Axios.com reported today.
However, Sunrise's anticipated $6.39 billion acquisition of UPC Switzerland is looking less and less likely. Liberty Global, which owns the Swiss operator, today stated it supports cancellation of a shareholders meeting scheduled for Wednesday to approve the cash call. The proposed deal has run into multiple hurdles, including resistance from Freenet (Sunrise's largest financial supporter) and activist investor AOC (no, not that AOC).
BICS added a new fiber route between Turin, Italy, and Lausanne, Switzerland. The Belgian operator also added five points of presence designed to provide low-latency services in northeastern Europe.
Related posts:
— Alison Diana, Editor, Broadband World News. Follow us on Twitter or @alisoncdiana.
The pandemic has caused the operator to redeploy some of its network engineering resources, but Comcast says it remains bullish on its FDX initiative.
FCC's Brendan Carr is proposing to remove regulatory overhangs that will help establish ATSC 3.0 as a 'Broadcast Internet' platform that can beam out 25 Mbit/s data streams.
Video engineers are already noodling on tools and encoding techniques that can lessen the strain on networks when pixel-packed 8K video comes on the scene in a much bigger way.
Telesat has joined C Spire's initiative as it prepares to launch a network of hundreds of low Earth orbit satellites designed to deliver high-speed, low-latency broadband service.
Cable operator says it has invested in two wireless ISPs to help it beam broadband service beyond the reach of its wired networks.
All resources
Tuesday, March 24, 2020
11:00 a.m. New York / 3:00 p.m London
Over the next two years, approximately 60% of service providers (both large and small) will adopt virtualization on a wide scale across their networks, according to the latest survey report from Ovum. Why are providers making these moves? Is there an easy way to start?
Learn how and why service providers are using virtualization to transform their networks. This webinar will look at how providers are leveraging virtualization to create more flexible and agile networks while also providing a better customer experience. Expert speakers from netElastic and Heavy Reading will address the industry drivers for network virtualization, the benefits that can be realized, the challenges to face and the results of virtualization being achieved by providers today.
Key topics will include:
Current network infrastructure and the move to virtualization
Benefits and challenges of network virtualization
How providers can get started
Service provider success stories: the decision to virtualize, the solution, and results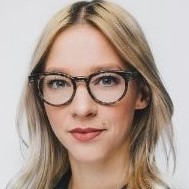 As the Senior Digital Experience Strategist at Canadian operator Rogers Communications, Lindsey Omelon build on her years of marketing experience to approach her strategy with a hybrid ...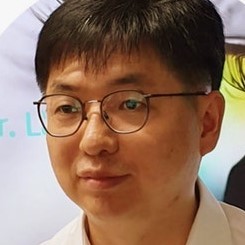 There's certainly no shortage of hype around the use of AI in the telecoms sector, but fewer instances of real-world deployments. South Korean national operator KT is one of those ...



Do a Google search of 'artificial intelligence broadband' and you'll get more than 9 million results in less than a second: The sheer volume of content out there shouldn't surprise anyone ...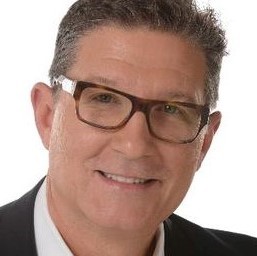 Comcast, like any other major communications service provider, is undergoing significant changes in the way it grows its business, how it runs its business and the technologies it uses to ...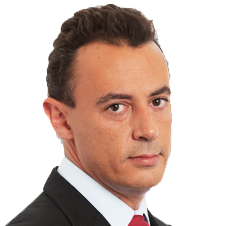 Five years ago, NOS board member Manuel Ramalho Eanes banked big on smart homes and smart cities.

All Broadband World Forum Perspectives