BBWN Bites: BC Group to Buy Bulgaria's Vivacom for $1.3B
Also today, cable operators beat productivity average, Missouri utility upgrades broadband without upgrading costs, TiVo gives deadline for split, Liberty Global's mixed earnings are in and veterans find a friend (and perhaps a career) in Windstream.
United Group, a Balkan altnet owned by private equity firm BC Partners, said it will buy Bulgarian incumbent Vivacom for a reported €1.2 billion ($1.3 billion), its second big deal since BC Partners bought service provider Tele2, based in Stockholm, in May for €220 million ($242 million). If all goes according to plan, BC Partners expects to close the Vivacom acquisition, which it will finance via new debt and cash, in the second half of 2020.
Cable operator productivity handily beat the overall economy with a major boost in worker productivity, newly released data from the US Department of Labor shows. After dipping to 2.2% output in 2017, cable's productivity almost doubled to 4% in 2018. By comparison, Q3 2019 non-farm work productivity increased to 2.1%, the department's report shows.
Network delivery provider City Utilities of Springfield and TBG Network Services are upgrading the Missouri city's infrastructure at no extra cost to taxpayers. Using work-management software from construction technology firm Render Networks, they are empowering construction crews to accelerate fiber deployment at a lower cost through real-time geospatial data and predictive algorithms to guide the deployment of about 1,000 miles of new fiber to pass about 105,000 premises. The $120 million project will pay for itself because the city will lease excess fiber to CenturyLink, Render Networks said.
Tivo predicts it will become two separate, publicly traded companies by April 2020, CEO Dave Shull said during Thursday's Q3 call. Until then, it will continue business as usual and introduce new products with the goal of doubling its current customer-base of 21 million-plus households served, he said. That includes expanding the available content on TiVo+, its ad-supported video streaming offering. (See TiVo Predicts Spring 2020 Split .)
Liberty Global Q3 revenue fell to $2.84 billion last quarter, down 3% from 12 months prior, dragged down by both residential and business services. However, the MSO's operating income from continuing operations rose 1.8% a year-over-year basis to $208.8 million. But operating cash flow decreased 5.7%, or 4.1% on a rebased basis, to $1.2 billion. In the UK and Ireland, Liberty's Virgin Media unit lost 52,700 RGUs in Q3, reversing a gain of 105,300 RGUs in the year-earlier period. The company also shed 36,000 RGUs in Belgium and 14,100 RGUs in Switzerland as video subscriber losses continued to mount in both countries. But both nations' subs' losses were smaller than 12 months ago. Central Europe shone brightly, as the MSO's Polish and Slovakian systems combined to net 26,500 RGUs. (See BBWN Bites: Virgin Media's Bundles Lead to Broadband Gains.)
The US Department of Labor honored service provider Windstream with a platinum 2019 HIRE Vets Medallion Program Award for its "leadership in recruiting, employing and retaining military veterans." This is the first year of fully implementing this program; during last year's demo program, Windstream received a gold award. Platinum is the highest level.
Related posts:
— Alison Diana, Editor, Broadband World News. Follow us on Twitter or @alisoncdiana. Like what you read: Sign up for our weekly newsletter.
(Home page art: Pavel Kunitsky, Pexels)
Allegations center on Time Warner Cable's use of deceptive and misleading practices to get thousands of customers to buy high-speed tiers the operator couldn't deliver.
Spanish telecom giant says networks based on fiber now pass nearly 130 million premises across its various markets.
Wireless ISP says its rooftop hardware, equipped with 802.11ay technology, will enable it to offer Gigabit broadband services in the California Bay Area later this year.
The fourth-largest US cable operator reports accelerated deployment of FTTH lines and launch of DOCSIS 3.1 service over HFC network in Q4.
Giant operator claims to be Europe's 'undisputed leader in fiber' broadband access.
All resources
Thursday, January 23, 2020
12:00 p.m. New York / 5:00 p.m. London
It wasn't long ago that TV was ranked by subscribers as the most important service in the bundle provided by their communications service provider (CSP). Recent research indicates that for nearly three quarters of subscribers, broadband is now the most important service. Broadcast TV is the most important service to only 15% of North American consumers, replaced by OTT video streaming platforms like Netflix, Amazon Prime and Disney+. In addition, many different competitors are moving aggressively to stake a claim in consumers' homes.
In 2020, CSPs need to fight back by transforming their business models, which are becoming more reliant on a single source of revenue: fixed broadband services.
This webinar will focus on helping CSPs transform their business models by placing a firm focus on delivering a sensational subscriber experience and by offering compelling new services that generate value for subscribers. These actions will reinforce the CSP's strategic position in the home network and position themselves for growth in the next decade.
Key topics include:
Being the first to market with WiFi 6 technology, in response to consumer purchases of new devices over the holidays;
Having the insights needed to proactively resolve issues, often before your subscribers even know that there are issues;
Providing help desk agents with the visibility they need to resolve common subscriber issues more quickly;
Delivering a mobile app, in response to consumer demands for the ability to do some things themselves, rather than having to call technical support; and
Addressing consumer concerns around device security, privacy and control with enhanced security and parental controls.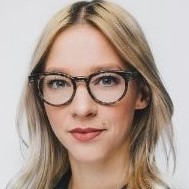 As the Senior Digital Experience Strategist at Canadian operator Rogers Communications, Lindsey Omelon build on her years of marketing experience to approach her strategy with a hybrid ...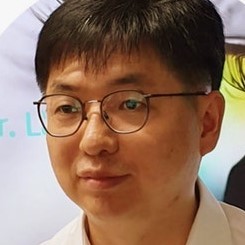 There's certainly no shortage of hype around the use of AI in the telecoms sector, but fewer instances of real-world deployments. South Korean national operator KT is one of those ...