BBWN Bites: Charter Picks Plume OpenSync for Smart Home
Also today, senators pitch one definition of "high-speed broadband," SpaceX gets busy again, Broadband Forum's Gfast certification program adds more grads, toob automates CX with Netadmin, Illinois gets a new broadband director, Calix hires global cloud sales director and Nigerian ISP opts for Nokia GPON.
Charter Communications is using open-source-powered OpenSync to operate Spectrum's Advanced In-Home WiFi service. Cloud-based OpenSync is portable across various leading router operating systems, allowing operators to deploy many third-party smart-home services from an array of vendors across consumer premise equipment via a common software framework. By porting OpenSync to its latest WiFi router platforms to quickly roll out and support top third-party apps, Charter gives Plume's OpenSync a big boost and gives itself an accelerated, simplified way to add popular apps and features like security, guest controls and parental tools.
The Broadband Parity Act, introduced by Senate Commerce Committee members Shelley Moore Capito (R-W.Va.) and Jacky Rosen (D-Nev.), would standardize the definition of federal broadband programs' "high-speed Internet" as 25 Mbps downstream, 3 Mbps upstream. Currently, some federal funding goes to providers that deliver lower speeds than the Federal Communications Commission's 25/3 designation, the politicians said.
SpaceX launched 60 more satellites from Cape Canaveral Air Force Station in Florida via one of its reusable rockets at 9:56 am Monday, successfully seeing the satellites separate about one hour later as they formed into a 280-kilometer low Earth orbit. This now gives SpaceX about 120 LEO broadband satellites; it wants at least six Starlink launches, estimated to each carry at least 60 satellites, to begin offering Internet services to Canada and northern US states. When it achieves 24 launches of at least 60 satellites, SpaceX believes it will accomplish global reach -- a goal set for next year. (See BBWN Bites: SpaceX Asks to Send Up 30K More Broadband Satellites.)
Broadband Forum's ongoing Gfast certification, which includes the new 212 MHz certification, performed by the University of New Hampshire InterOperability Lab (UNH-IOL), added four more graduates: ADTRAN, Broadcom, Cisco and Nokia. The 212a profile allows interoperability between 212 MHz Gfast products from multiple vendors, which operators increasingly demand as they consider Gfast as a step in fiber deployments, especially for multi-dwelling units, Kurt Raaflaub, global marketing solutions manager at ADTRAN, told Broadband World News earlier this year. (See ADTRAN, Broadcom, Cisco & Nokia Complete Broadband Forum Gfast Certification.)
Full-fiber operator toob chose Swedish software developer Netadmin to automate the entire customer experience, from registration of interest to service deployment. Toob is the third UK provider to select Netadmin, following in the footsteps of Gigaclear and ONFL.
Matt Schmit was appointed director of the Illinois Office of Broadband in the state's commerce department. Schmit, a former Minnesota senator, wants to direct the $420 million diverted to Connect Illinois to correct some of the state's digital divide, he told WLDS radio. Infrastructure will be technology-neutral and non-proprietary, to ensure investments aren't obsolete in a few years, he said. Schmit and the Broadband Advisory Council plan to give a report to the General Assembly in January on the first round of grant opportunities which are expected to be matching grants totaling more than $50 million to Illinois applicants.
Dan Block recently joined Calix as vice president of global cloud solution sales. A Swiss national and Canadian citizen, Block held positions at Microsoft and Oracle before joining Calix.
Nigerian ISP Spectranet plans to use Nokia's GPON technology to deliver 100Mbit/s broadband to subscribers in Lagos and Abuja as part of its broader FTTH deployment.
Related posts:
— Alison Diana, Editor, Broadband World News. Follow us on Twitter or @alisoncdiana. Like what you read? Sign up for our weekly newsletter.
(Home page art source: Spectrum)
European cable operator partners with SAM Seamless Network to provide residential customers with software-based cybersecurity solution for all connected devices.
Many Tier 1 MSOs have yet to choose between EPON and GPON, and their natural ties to IEEE standard-based technologies plus EPON's accelerated future timeline, could make this an attractive standard for large cable ops, ADTRAN engineering exec Jess Beihoffer tells BBWN.
The federal watchdog agency recommends the FCC consider eliminating the old cost-accounting program since it's more prone to fraud than the alternative reimbursement method among small, rural providers that receive about $2.5 billion annually to deploy broadband.
The strength of natural disasters like hurricanes is worsening, scientists say, and it's imperative that broadband infrastructures can withstand or be speedily repaired post-catastrophe, writes Fiber Broadband Association President and CEO Lisa Youngers.
After suffering many quarters of financial and broadband subscriber losses, Frontier Communications' bond owners are ready for dramatic change – including a replacement for CEO Dan McCarthy (pictured), Bloomberg reports today, citing several sources.
All resources
Thursday, October 17, 2019
12 p.m. New York/ 5:00 p.m. London
The ongoing debate around GPON vs EPON can get as heated as discussions around politics and religion, but both technologies offer some advantages over the other depending on the needs your network is servicing.
In this webinar, we will focus on the facts around the GPON vs EPON debate and how that technological decision is almost always made based on factors outside the technology itself.
Key topics include:
GPON vs EPON Technologies Overview
GPON vs EPON Rates & Reach
ITU vs IEEE – Where's the difference?
Future Growth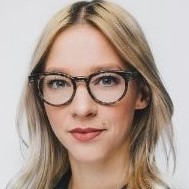 As the Senior Digital Experience Strategist at Canadian operator Rogers Communications, Lindsey Omelon build on her years of marketing experience to approach her strategy with a hybrid ...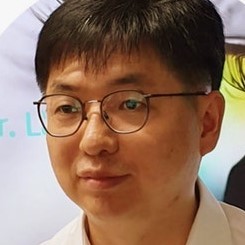 There's certainly no shortage of hype around the use of AI in the telecoms sector, but fewer instances of real-world deployments. South Korean national operator KT is one of those ...