EU Cable Revenue Hit All-Time High of $26.4B
Also, Nextgenaccess rides the rails to fiber, cord cutters eat bandwidth, Brits like their homes smart and more.
European Union cable revenue hit an all-time high of €24 billion ($26.4 billion), up from €23.3 billion ($25.7 billion) in 2017, according to Ovum. Vodafone is the leading operator and more than half the cable sector is held by either Vodafone or competitor Liberty. Increasing demand for broadband services continues to propel demand for the two giants' offerings, the research firm said. Revenue generating units (RGUs) for cable Internet grew in 2018 to 38 million versus 37.1 million in 2017, said Maria Rua Aguete, executive director and technology fellow of media and entertainment at IHS during a presentation at this week's annual Cable Congress in Berlin.
Full-fiber wholesaler Nextgenaccess signed a 20-year concession agreement with HS1, owner of High Speed 1, the UK's first section of high-speed rail and the accompanying stations and platforms. Nextgenaccess will deploy track-side fiber that will bring gigabit broadband within easy reach of Kent County authorities, ISPs, operators and business communities, at no cost to taxpayers. The full-fiber infrastructure will run between Stratford and the Eurotunnel in Folkestone, then connect to international fibers and mainland Europe via subsea cables in Kent.
Mediacom today said it has more than 50,000 combined residential and business customers subscribed to its 1-Gig Internet service.
ZTE reportedly won a deal to provide North Indian MSO Fastway Transmissions with its XGS-PON platform which the provider will use to facilitate a network upgrade for speeds up to 1 Gbps. That upgrade will support Fastway's deployment of FTTH and services like IPTV, OTT and voice, as well as smart-home solutions, said Fastway Transmissions Group CEO Prem Ojha in a statement.
More than 10 million people signed up for Disney+ on its first day.
Video cord cutters use over half a terabyte of broadband bandwidth monthly, finds OpenVault's latest research. That's more than twice the average usage of regular broadband subs, however usage is growing across all types of subscriber, the 2019 OpenVault Broadband Industry report showed. The overall weighted average of broadband usage reached 275 gigabytes last quarter, up 21% from 12 months ago when usage was 228 gigabytes. (See OpenVault: Broadband Surged in 2018, Including Among 1TB 'Super Users'.)
Newly released research finds 12% of UK broadband households bought a smart home device in the past 12 months, according to Parks Associates. And 27% plan to buy at least one in the next 12 months, the research firm said.
Belgian cable operator VOO and Swiss service provider Sunrise both announced partnerships with Plume this week. VOO WiFi+ Powered by Plume is a service designed to improve, personalize and secure home networks, while Smart WiFi Powered by Plume features Wi-Fi optimization, custom and secure guest access, parental controls and AI security.
Australian fixed-wireless access provider Spark increased its data cap to 600 GB for $85 NZ ($54 USD), wrote Chris Keal in the New Zealand Herald. But that's still not enough for Keal. He wrote:
While 600GB is a stonking amount of data, it might not quite be stonking enough for some households. In mine, where two parents stream all their TV, one teen spends a lot of time on PlayStation Online and another sets TikTok records, we usually chew threw between 800GB and 1TB (1000GB). Spark says if someone on its new Metro Unplan fixed wireless plan goes over the 600GB limit then "data restrictions will apply" -- but a spokeswoman says this process will involve nudging someone onto a fiber plan rather than throttling.
Orange unveiled Djingo, its line of smart speakers developed with Deutsche Telekom. With Djingo -- which costs €99.99 (US$110) -- people can make hands-free calls, use voice commands to control Orange TV and turn on and off light bulbs and smart bulbs if signed up to Orange's "Maison Connectée" (Connected Home) system.
For its part, Swisscom just announced the Swisscom Box, a set-top box subscribers can use to control smart-home devices through their televisions.
Related posts:
— Alison Diana, Editor, Broadband World News. Follow us on Twitter or @alisoncdiana. Like what you read: Sign up for our weekly newsletter.
European cable operator partners with SAM Seamless Network to provide residential customers with software-based cybersecurity solution for all connected devices.
Many Tier 1 MSOs have yet to choose between EPON and GPON, and their natural ties to IEEE standard-based technologies plus EPON's accelerated future timeline, could make this an attractive standard for large cable ops, ADTRAN engineering exec Jess Beihoffer tells BBWN.
The federal watchdog agency recommends the FCC consider eliminating the old cost-accounting program since it's more prone to fraud than the alternative reimbursement method among small, rural providers that receive about $2.5 billion annually to deploy broadband.
The strength of natural disasters like hurricanes is worsening, scientists say, and it's imperative that broadband infrastructures can withstand or be speedily repaired post-catastrophe, writes Fiber Broadband Association President and CEO Lisa Youngers.
After suffering many quarters of financial and broadband subscriber losses, Frontier Communications' bond owners are ready for dramatic change – including a replacement for CEO Dan McCarthy (pictured), Bloomberg reports today, citing several sources.
All resources
Thursday, October 17, 2019
12 p.m. New York/ 5:00 p.m. London
The ongoing debate around GPON vs EPON can get as heated as discussions around politics and religion, but both technologies offer some advantages over the other depending on the needs your network is servicing.
In this webinar, we will focus on the facts around the GPON vs EPON debate and how that technological decision is almost always made based on factors outside the technology itself.
Key topics include:
GPON vs EPON Technologies Overview
GPON vs EPON Rates & Reach
ITU vs IEEE – Where's the difference?
Future Growth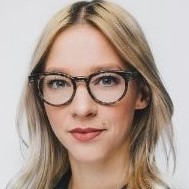 As the Senior Digital Experience Strategist at Canadian operator Rogers Communications, Lindsey Omelon build on her years of marketing experience to approach her strategy with a hybrid ...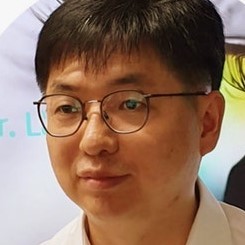 There's certainly no shortage of hype around the use of AI in the telecoms sector, but fewer instances of real-world deployments. South Korean national operator KT is one of those ...