EU Cable Revenue Hit All-Time High of $26.4B
Also, Nextgenaccess rides the rails to fiber, cord cutters eat bandwidth, Brits like their homes smart and more.
European Union cable revenue hit an all-time high of €24 billion ($26.4 billion), up from €23.3 billion ($25.7 billion) in 2017, according to Ovum. Vodafone is the leading operator and more than half the cable sector is held by either Vodafone or competitor Liberty. Increasing demand for broadband services continues to propel demand for the two giants' offerings, the research firm said. Revenue generating units (RGUs) for cable Internet grew in 2018 to 38 million versus 37.1 million in 2017, said Maria Rua Aguete, executive director and technology fellow of media and entertainment at IHS during a presentation at this week's annual Cable Congress in Berlin.
Full-fiber wholesaler Nextgenaccess signed a 20-year concession agreement with HS1, owner of High Speed 1, the UK's first section of high-speed rail and the accompanying stations and platforms. Nextgenaccess will deploy track-side fiber that will bring gigabit broadband within easy reach of Kent County authorities, ISPs, operators and business communities, at no cost to taxpayers. The full-fiber infrastructure will run between Stratford and the Eurotunnel in Folkestone, then connect to international fibers and mainland Europe via subsea cables in Kent.
Mediacom today said it has more than 50,000 combined residential and business customers subscribed to its 1-Gig Internet service.
ZTE reportedly won a deal to provide North Indian MSO Fastway Transmissions with its XGS-PON platform which the provider will use to facilitate a network upgrade for speeds up to 1 Gbps. That upgrade will support Fastway's deployment of FTTH and services like IPTV, OTT and voice, as well as smart-home solutions, said Fastway Transmissions Group CEO Prem Ojha in a statement.
More than 10 million people signed up for Disney+ on its first day.
Video cord cutters use over half a terabyte of broadband bandwidth monthly, finds OpenVault's latest research. That's more than twice the average usage of regular broadband subs, however usage is growing across all types of subscriber, the 2019 OpenVault Broadband Industry report showed. The overall weighted average of broadband usage reached 275 gigabytes last quarter, up 21% from 12 months ago when usage was 228 gigabytes. (See OpenVault: Broadband Surged in 2018, Including Among 1TB 'Super Users'.)
Newly released research finds 12% of UK broadband households bought a smart home device in the past 12 months, according to Parks Associates. And 27% plan to buy at least one in the next 12 months, the research firm said.
Belgian cable operator VOO and Swiss service provider Sunrise both announced partnerships with Plume this week. VOO WiFi+ Powered by Plume is a service designed to improve, personalize and secure home networks, while Smart WiFi Powered by Plume features Wi-Fi optimization, custom and secure guest access, parental controls and AI security.
Australian fixed-wireless access provider Spark increased its data cap to 600 GB for $85 NZ ($54 USD), wrote Chris Keal in the New Zealand Herald. But that's still not enough for Keal. He wrote:
While 600GB is a stonking amount of data, it might not quite be stonking enough for some households. In mine, where two parents stream all their TV, one teen spends a lot of time on PlayStation Online and another sets TikTok records, we usually chew threw between 800GB and 1TB (1000GB). Spark says if someone on its new Metro Unplan fixed wireless plan goes over the 600GB limit then "data restrictions will apply" -- but a spokeswoman says this process will involve nudging someone onto a fiber plan rather than throttling.
Orange unveiled Djingo, its line of smart speakers developed with Deutsche Telekom. With Djingo -- which costs €99.99 (US$110) -- people can make hands-free calls, use voice commands to control Orange TV and turn on and off light bulbs and smart bulbs if signed up to Orange's "Maison Connectée" (Connected Home) system.
For its part, Swisscom just announced the Swisscom Box, a set-top box subscribers can use to control smart-home devices through their televisions.
Related posts:
— Alison Diana, Editor, Broadband World News. Follow us on Twitter or @alisoncdiana. Like what you read: Sign up for our weekly newsletter.
The pandemic has caused the operator to redeploy some of its network engineering resources, but Comcast says it remains bullish on its FDX initiative.
FCC's Brendan Carr is proposing to remove regulatory overhangs that will help establish ATSC 3.0 as a 'Broadcast Internet' platform that can beam out 25 Mbit/s data streams.
Video engineers are already noodling on tools and encoding techniques that can lessen the strain on networks when pixel-packed 8K video comes on the scene in a much bigger way.
Telesat has joined C Spire's initiative as it prepares to launch a network of hundreds of low Earth orbit satellites designed to deliver high-speed, low-latency broadband service.
Cable operator says it has invested in two wireless ISPs to help it beam broadband service beyond the reach of its wired networks.
All resources
Tuesday, March 24, 2020
11:00 a.m. New York / 3:00 p.m London
Over the next two years, approximately 60% of service providers (both large and small) will adopt virtualization on a wide scale across their networks, according to the latest survey report from Ovum. Why are providers making these moves? Is there an easy way to start?
Learn how and why service providers are using virtualization to transform their networks. This webinar will look at how providers are leveraging virtualization to create more flexible and agile networks while also providing a better customer experience. Expert speakers from netElastic and Heavy Reading will address the industry drivers for network virtualization, the benefits that can be realized, the challenges to face and the results of virtualization being achieved by providers today.
Key topics will include:
Current network infrastructure and the move to virtualization
Benefits and challenges of network virtualization
How providers can get started
Service provider success stories: the decision to virtualize, the solution, and results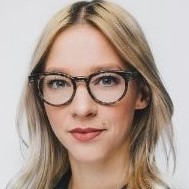 As the Senior Digital Experience Strategist at Canadian operator Rogers Communications, Lindsey Omelon build on her years of marketing experience to approach her strategy with a hybrid ...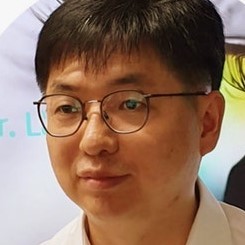 There's certainly no shortage of hype around the use of AI in the telecoms sector, but fewer instances of real-world deployments. South Korean national operator KT is one of those ...



Do a Google search of 'artificial intelligence broadband' and you'll get more than 9 million results in less than a second: The sheer volume of content out there shouldn't surprise anyone ...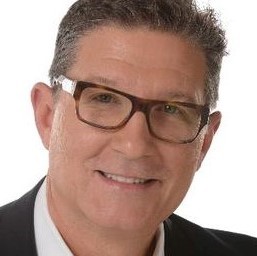 Comcast, like any other major communications service provider, is undergoing significant changes in the way it grows its business, how it runs its business and the technologies it uses to ...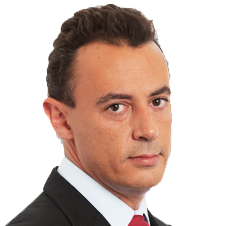 Five years ago, NOS board member Manuel Ramalho Eanes banked big on smart homes and smart cities.

All Broadband World Forum Perspectives