BBWN Bites: UK's Labour Party Wants Socialist-Style Broadband for All
Also today, UK's Labour Party adds broadband to communist manifesto, Google's Curie subsea cable completes a big step, Hyperoptic offers monthly service, TalkTalk cheers earnings and lots more.
The Labour Party shook up the UK broadband market today, when it promised free broadband to all households by 2030. It will accomplish this gargantuan feat by nationalizing wholesaler Openreach and investing £20.3 billion ($26.2 billion) in infrastrcture. These billions would come from taxes Labour will levy on tech giants such as Google, Apple and Amazon, said Party leader Jeremy Corbyn, channeling Vladimir Lenin. Even Prime Minister Boris Johnson, whom fellow politicos called a few names when he demanded an accelerated broadband rollout to ensure the UK rose in the worldwide connectivity charts, called Corbyn's idea a "crack pot scheme." This is not new: In the 1970s -- an era many historians view dimly for the UK -- Labour nationalized telecom, as well as gas, electricity, coal, steel, airlines and cars. (See Labour Lobs Broadband Bomb Into UK Telecoms Market.)
Google-owned subsea cable Curie, which connects the US and Chile via 10,500 kilometers of four 18 Tbps fiber-optic pairs, is up and running and should start transmitting data in Q2 2020 for Google services like Search, Cloud, YouTube and Gmail. Partner SubCom, which engineered, manufactured and installed Curie, is now adding the first Curie branch into Panama.
Full-fiber UK altnet Hyperoptic this week debuted a 500 Mbps symmetrical service available to customers on a one-month rolling contract for £39 ($50) for broadband only or £42 ($54) to include a landline and unlimited weekend and evening calls, plus a £20 ($26) connection fee. Clients also can choose a 12-month contract for a slightly reduced rate and no connection fee.
Half-year earnings at UK broadband provider TalkTalk increased 13.9% to £115 million ($148 million) on revenue that fell 0.9% to £764 million ($983.5 million). Savings from its move north to new headquarters and increased fiber penetration boosted its figures, according to TalkTalk.
Building on the momentum of its Disney+ promo, Verizon is offering Verizon Stream TV -- a basic Android TV box that supports 4K video, plus a voice remote and integration with Google Assistant -- for free to new 5G Home subscribers or for $69.99 as a standalone option to its other customers. (See Verizon Pitches Free Android TV Box to New 5G Home Subs.)
Matjaž Merkan, president of the management board at Telekom Slovenije, resigned, effective today, after less than two months. Merkan left for "purely personal reasons," according to a press release, and both Merkan and Telekom Slovenije "reject all other statements or speculations that have cropped up in the media." There has been conjecture Merkan would not investigate ex-president Rudolf Skobe; under his leadership, an arbitration tribunal ordered the operator to pay €17.6 million to Antenna Group, which is involved in a lawsuit with TS.
Russian online streaming platform Okko now can distribute Viacom International Media Networks' content, including kids' programming. Okko subs now can watch Nickelodeon and Nick Jr. fare, giving Russian parents endless access to annoying songs like Dora the Explorer's "I'm the map, I'm the map, I'm the map." (You're welcome.)
Related posts:
— Alison Diana, Editor, Broadband World News. Follow us on Twitter or @alisoncdiana. Like what you read: Sign up for our weekly newsletter.
European cable operator partners with SAM Seamless Network to provide residential customers with software-based cybersecurity solution for all connected devices.
Many Tier 1 MSOs have yet to choose between EPON and GPON, and their natural ties to IEEE standard-based technologies plus EPON's accelerated future timeline, could make this an attractive standard for large cable ops, ADTRAN engineering exec Jess Beihoffer tells BBWN.
The federal watchdog agency recommends the FCC consider eliminating the old cost-accounting program since it's more prone to fraud than the alternative reimbursement method among small, rural providers that receive about $2.5 billion annually to deploy broadband.
The strength of natural disasters like hurricanes is worsening, scientists say, and it's imperative that broadband infrastructures can withstand or be speedily repaired post-catastrophe, writes Fiber Broadband Association President and CEO Lisa Youngers.
After suffering many quarters of financial and broadband subscriber losses, Frontier Communications' bond owners are ready for dramatic change – including a replacement for CEO Dan McCarthy (pictured), Bloomberg reports today, citing several sources.
All resources
Thursday, October 17, 2019
12 p.m. New York/ 5:00 p.m. London
The ongoing debate around GPON vs EPON can get as heated as discussions around politics and religion, but both technologies offer some advantages over the other depending on the needs your network is servicing.
In this webinar, we will focus on the facts around the GPON vs EPON debate and how that technological decision is almost always made based on factors outside the technology itself.
Key topics include:
GPON vs EPON Technologies Overview
GPON vs EPON Rates & Reach
ITU vs IEEE – Where's the difference?
Future Growth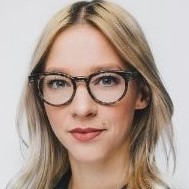 As the Senior Digital Experience Strategist at Canadian operator Rogers Communications, Lindsey Omelon build on her years of marketing experience to approach her strategy with a hybrid ...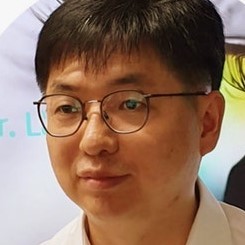 There's certainly no shortage of hype around the use of AI in the telecoms sector, but fewer instances of real-world deployments. South Korean national operator KT is one of those ...