BBWN Bites: New Zealand's Chorus to Sync Up 2-Gig, 4-Gig Services in Early 2020
Also today, Canadian court orders ISPs to block pirates, British broadband execs aren't into industrializing broadband, WOW further expands IT leadership team and more.
New Zealand wholesaler Chorus took the wraps off Hyperfiber, the fixed-access broadband operator's next-gen XGS-PON fiber infrastructure designed to provide speeds of up to 10 Gbit/s. Starting February 2020, Chorus expects to start offering "Ultra-Fast Broadband" symmetric plans of 2 Gbit/s and 4 Gbit/s, followed later by an 8Gbit/s choice.
A Canadian Federal court ordered ISPs to block GoldTV, a pirate IPTV service, in a case that Reclaim the Net warns could begin Canada's slippery slope into Internet censorship. Bell Canada, later joined by Rogers Communications, advocated for a national blacklist of sites that allow people download pirated video content; ISPs then would be mandated to block these sites. When Canada's regulatory agency rejected the idea, Bell, Rogers and others appealed -- and the judge ruled this move would not impact net neutrality (which is still law in Canada) or freedom of expression. ISPs have about two weeks to block GoldTV, reported Engadget. Overwhelmed by Growing SVoD Fees & Choice, More Subs Become Pirates
Execs from UK service providers responded to the Labour Party's nationalization plan for Openreach, with claims the move would bankrupt the broadband business. BT CEO Philip Jansen, who returned to the UK from the US on Friday to deal with Thursday's announcement by Labour leader Jeremy Corbyn, told the Sunday Telegraph, "If they had a mechanism that delivered free broadband for everybody that didn't completely crater the whole market for all our competitors then I'd like to see how that might work. They must have a plan." No details, however, have emerged.
WideOpenWest (WOW) continues to ramp-up its tech team: It just hired John Roy as VP of engineering operations, where he'll try to ensure network operations comply with all company goals, directives and objectives. He previously held various leadership roles at T-Mobile, Layer3 TV, Comcast, MediaOne and Charter Communications. Roy's appointment follows WOW's recent hiring of Mark Veyette as SVP of IT operations and promotion of Bill Case to CIO.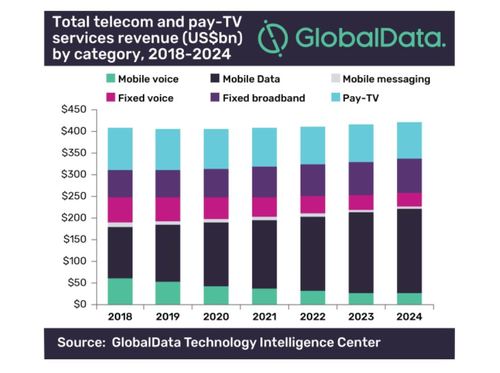 US fixed broadband revenue will increase at a compound annual growth rate (CAGR) of 4% between 2019 and 2024, reaching $78.5 billion in 2024, predicted GlobalData. Adoption of ultra-fast broadband service connections driven by operators' fiber investments are driving this growth, the research firm said. Total telecommunications and pay-TV service revenue in the US will reach $404.5 billion this year, a 0.5% drop year-over-year, GlobalData finds. Yet US service revenue should grow at CAGR of 0.7% in the study's time period, hitting $419.4 billion by 2024, courtesy of fixed broadband and the growth in mobile broadband, according to Ivan Maldonado, a technology analyst.
The Australian telecom services market will increase more than 3% next year, BuddeComm predicts. Telstra still owns more than 50% of the market, and Optus faces even more pressure from second-tier players, the research firm said. Consolidation in the second tier will continue, despite setbacks in 2019 such as the failed Vodafone-TPG merger, BuddeComm wrote.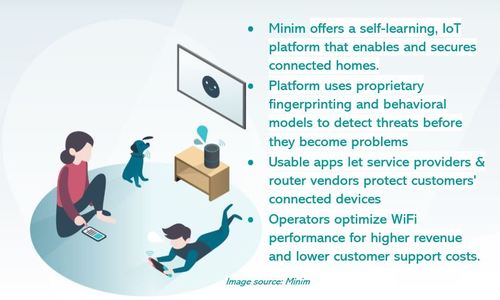 Cloud-managed WiFi and IoT security platform developer Minim joined the prplMesh working group. This initiative wants to advance the open-source, carrier-grade and certifiable implementation of WiFi certified EasyMesh, the WiFi Alliance's Multi-AP Specification. This spec, which is part of a wider collaboration between prpl Foundation and Broadband Forum, ultimately should deliver a baseline for OEMs (original equipment manufacturers), ISVs (independent software vendors) and service providers to accelerate their creation of integrated multi-access-point products.
Related posts:
— Alison Diana, Editor, Broadband World News. Follow us on Twitter or @alisoncdiana. Like what you read: Sign up for our weekly newsletter.
(Home page photo: By oakie on Unsplash)

European cable operator partners with SAM Seamless Network to provide residential customers with software-based cybersecurity solution for all connected devices.
Many Tier 1 MSOs have yet to choose between EPON and GPON, and their natural ties to IEEE standard-based technologies plus EPON's accelerated future timeline, could make this an attractive standard for large cable ops, ADTRAN engineering exec Jess Beihoffer tells BBWN.
The federal watchdog agency recommends the FCC consider eliminating the old cost-accounting program since it's more prone to fraud than the alternative reimbursement method among small, rural providers that receive about $2.5 billion annually to deploy broadband.
The strength of natural disasters like hurricanes is worsening, scientists say, and it's imperative that broadband infrastructures can withstand or be speedily repaired post-catastrophe, writes Fiber Broadband Association President and CEO Lisa Youngers.
After suffering many quarters of financial and broadband subscriber losses, Frontier Communications' bond owners are ready for dramatic change – including a replacement for CEO Dan McCarthy (pictured), Bloomberg reports today, citing several sources.
All resources
Thursday, October 17, 2019
12 p.m. New York/ 5:00 p.m. London
The ongoing debate around GPON vs EPON can get as heated as discussions around politics and religion, but both technologies offer some advantages over the other depending on the needs your network is servicing.
In this webinar, we will focus on the facts around the GPON vs EPON debate and how that technological decision is almost always made based on factors outside the technology itself.
Key topics include:
GPON vs EPON Technologies Overview
GPON vs EPON Rates & Reach
ITU vs IEEE – Where's the difference?
Future Growth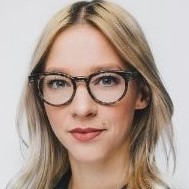 As the Senior Digital Experience Strategist at Canadian operator Rogers Communications, Lindsey Omelon build on her years of marketing experience to approach her strategy with a hybrid ...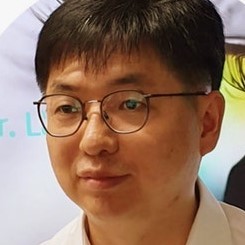 There's certainly no shortage of hype around the use of AI in the telecoms sector, but fewer instances of real-world deployments. South Korean national operator KT is one of those ...