BBWN Bites: Loon Floats Broadband to Peru's Amazon
Also today, Ofcom CTO leaves for new smart city, CEO change at Telia Norway, USDA helps out South Dakota and Iowa, BT buys into WiFi analytics, CityFibre's latest chief and more.
Google Loon and Internet para Todos Perú (IpT) will use high-altitude balloons to bring connectivity to parts of the Amazon. IpT Perú -- an open access wholesale infrastructure operator owned by Telefónica, Facebook, IDB Invest and CAF -- wants to help reduce the number of unconnected remote residents around the world, using alternate broadband technologies where today's usual infrastructures are unsuitable or uneconomical. (See Loon & Internet Para Todos Bring Balloon-Powered Internet to Peru.)
The CTO of UK regulator Ofcom, Mansoor Hanif, is leaving for a new role at NEOM, a "new, eco-friendly smart city" in the Middle East. Yih-Choung Teh, group director of Strategy and Research, will take on the CTO role until a replacement is found.
Abraham Foss, Telia Norway's CEO since 2015, is leaving to take on "new challenges." Telia Finland CEO Stein-Erik Vellan will take over that role. Temporarily replacing Vellan is Jonas Bengtsson, current EVP, group general counsel and head of corporate affairs.
The US Department of Agriculture is spending $7 million in high-speed broadband infrastructure to connect more than 800 homes, 17 businesses and 27 farms in South Dakota and Iowa, KELO.com reported.
BT inked a multi-year pact with WiFi analytics firm Purple. Next year, BT WiFi bricks-and-mortar business subscribers offering free Internet access will get anonymized insight into customers' browsing habits, allowing businesses to improve customer experience, service and offerings, BT said.
CityFibre hired Richard Thorpe as chief delivery officer. Thorpe joins the UK altnet from Digicel, where he revamped the Caribbean operator's business support systems, but he earned his fiber skills at Vodafone and NBN Co.
Community-owned and operated municipal broadband provider Auburn Essential Services (AES) is transitioning all current and new FTTH deployments to Calix AXOS as part of its network transformation. Currently, AES uses GPON and XGS-PON, with an upgrade path to NG-PON2. Based on the success of its strategic partnership with the City of Garrett on fiber-to-the-business, AES will begin deploying the same services to all homes within the Garrett Municipal Electric Territory beginning next year. (See Auburn Essential Services Puts Community First With everyPON & FTTH.
MobiTV will use Telia Carrier's global IP backbone for its white-label streaming video services.
Related posts:
— Alison Diana, Editor, Broadband World News. Follow us on Twitter or @alisoncdiana. Like what you read: Sign up for our weekly newsletter.
European cable operator partners with SAM Seamless Network to provide residential customers with software-based cybersecurity solution for all connected devices.
Many Tier 1 MSOs have yet to choose between EPON and GPON, and their natural ties to IEEE standard-based technologies plus EPON's accelerated future timeline, could make this an attractive standard for large cable ops, ADTRAN engineering exec Jess Beihoffer tells BBWN.
The federal watchdog agency recommends the FCC consider eliminating the old cost-accounting program since it's more prone to fraud than the alternative reimbursement method among small, rural providers that receive about $2.5 billion annually to deploy broadband.
The strength of natural disasters like hurricanes is worsening, scientists say, and it's imperative that broadband infrastructures can withstand or be speedily repaired post-catastrophe, writes Fiber Broadband Association President and CEO Lisa Youngers.
After suffering many quarters of financial and broadband subscriber losses, Frontier Communications' bond owners are ready for dramatic change – including a replacement for CEO Dan McCarthy (pictured), Bloomberg reports today, citing several sources.
All resources
Thursday, October 17, 2019
12 p.m. New York/ 5:00 p.m. London
The ongoing debate around GPON vs EPON can get as heated as discussions around politics and religion, but both technologies offer some advantages over the other depending on the needs your network is servicing.
In this webinar, we will focus on the facts around the GPON vs EPON debate and how that technological decision is almost always made based on factors outside the technology itself.
Key topics include:
GPON vs EPON Technologies Overview
GPON vs EPON Rates & Reach
ITU vs IEEE – Where's the difference?
Future Growth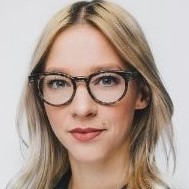 As the Senior Digital Experience Strategist at Canadian operator Rogers Communications, Lindsey Omelon build on her years of marketing experience to approach her strategy with a hybrid ...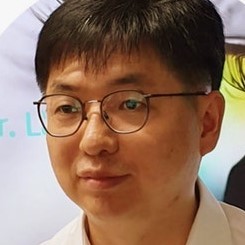 There's certainly no shortage of hype around the use of AI in the telecoms sector, but fewer instances of real-world deployments. South Korean national operator KT is one of those ...