BBWN Bites: Amazon Attracts DT's Clauberg, Airtel's Batra
Happy New Year from BBWN Bites. We kick off 2020 with executive moves, as Amazon Web Services attracts industry heavyweight Axel Clauberg and Amazon successfully woos Bharti Airtel's Sameer Batra, Comcast scores à la carte reprieve in Maine, Cuomo vetoes New York State muni study, German regulators approve the DT/EWE fiber-optic partnership and much more.
Axel Clauberg, one of the best-known SDN and NFV executives in the telecom industry because of his knowledge of next-generation networking technology and willingness to share this expertise, left his role as VP and CTO at T-Systems International, the global services and consulting arm of DT Deutsche Telekom, in favor of a new gig at Amazon Web Services (AWS). He's now Solutions Architects Leader, Germany, at the giant cloud services provider, but told Light Reading's Ray Le Maistre it's premature to discuss what this role actually entails. (See Axel Clauberg Quits DT to Join AWS .)
In related news, Bharti Airtel's CEO for broadband services, Sameer Batra, left the Indian operator and joined Amazon as director of mobile business development, Economic Times of India reported today, citing Batra's LinkedIn profile. Former CEO of Airtel's retail business, Vir Indernath, took over as head of Airtel's broadband unit, ET said.
Late last month, US District Court Judge Nancy Torresen granted a preliminary injunction in favor of Comcast and its allies, blocking the implementation of Maine's anti-bundling, à la carte law. The judge based her ruling on Comcast's First Amendment rights and her finding that the state did not meet its burden of showing the law would "be likely to reduce prices and increase affordable access to cable. The State candidly conceded at oral argument that 'there may well not be enough in the... factual record at this point for us to have met our burden,'" she wrote, noting the high costs Comcast CIO Rick Rioboli said the cableco would incur -- and most likely pass along to Maine subscribers.
Saying it was well-intentioned but impractical and expensive, Governor Andrew Cuomo recently vetoed a bill that would have studied whether and how New York State could deploy municipal broadband in rural areas. The bill (which passed overwhelmingly in Spring 2019) would have created a business model for state-run broadband, despite New York's Broadband for All program, which pays commercial operators to serve rural residents. (See NY's Governor Cuomo Is in a Net Neut State of Mind.)
Germany's Federal Cartel Office (Bundeskartellamt) recently approved Deutsche Telekom and EWE's plan to partner on the expansion of fiber-optic networks to customers in northwest Germany. These gigabit-capable networks will require "substantial investments," the government agency wrote and the pact between DT and EWE will lead to "significant improvements in the telecommunications markets in the region concerned and also in rural areas," Bundeskartellamt President Andreas Mundt explained in a statement.
The International Telecommunications Union (ITU) adopted ATSC 3.0, an IP-based digital video broadcast standard developed by the Advanced Television Systems Committee. The new standard is designed for everything from 4K UHD video to mobile-delivered video signals.
Nielsen company Gracenote is helping on-demand video streaming service providers, smart-TV makers and cable and satellite operators deliver content navigation, search and discovery features via a global searchable, OTT guide. With the debut of a European edition of its Electronic Program Guide (EPG), Gracenote covers more than 200 catalogs in 13 markets including North America, Latin America, APAC and Europe. The OTT guide uses metadata and other identifiers to find common links between TV shows, seasons and episodes, related TV and movie genres, actors and synopses to present related content and create "next-generation viewer experiences in pay-TV and OTT services," Gracenote said.
Cable operators must prepare to comply with the Television Viewer Protection Act (HR 5035), which passed the House and Senate as part of a spending bill President Donald Trump is expected to sign. The law -- which applies to standalone and the TV piece of bundled plans -- allows residential subs to cancel service within 24 hours without penalty and requires cablecos to clearly state when any promotional rates end. Under the new law, pay-TV providers can no longer charge for equipment consumers don't use, such as billing for a cableco router even if customers use their own gear.
Helium, named one of Light Reading Mobile Editor Dan Jones's "IoT Startups to Watch" in 2020, earns crypto-currency from monitoring devices such as pet trackers and smart-water meters on its network. Called "the people's network" by company co-founders (Napster pioneer Shawn Fanning, along with Amir Haleem and Sean Carey), Helium is designed as an alternative to cellular IoT and expects to debut in Europe early this year. Although designed for consumer deployment, the involvement of Fanning and partial funding by Google Ventures could make this an interesting proposition for providers. (See Five IoT Startups to Watch in 2020.)
Related posts:
— Alison Diana, Editor, Broadband World News. Follow us on Twitter or @alisoncdiana.
On Jan. 23, Broadband World News hosts a Calix-sponsored webinar that explores several ways CSPs can enhance customer experience and find new business opportunities to avoid devolving into a speed race where nobody wins, not even the customer.
Prysmian is working for a government-owned Mexican company to connect remote regions of the country with high-speed broadband.
The lack of an accurate broadband map means states and counties are tackling this issue themselves – and sometimes finding big disparities in the data – before spending their residents' money on deploying infrastructure.
Next year many operators must decide whether to invest more in HFC or go all-in to fiber, pick their PON and choose their managed-WiFi path, writes analyst Dan Grossman, who also recommends providers bundle managed WiFi and analytics to best serve residential subscribers -- and operators' own businesses.
Public-private partnerships, investor interest, self-help in rural areas and incumbents' return set the scene for a busy year of broadband deployment in the US countryside in 2020, writes Analyst Dan Grossman.
All resources
Thursday, January 23, 2020
12:00 p.m. New York / 5:00 p.m. London
It wasn't long ago that TV was ranked by subscribers as the most important service in the bundle provided by their communications service provider (CSP). Recent research indicates that for nearly three quarters of subscribers, broadband is now the most important service. Broadcast TV is the most important service to only 15% of North American consumers, replaced by OTT video streaming platforms like Netflix, Amazon Prime and Disney+. In addition, many different competitors are moving aggressively to stake a claim in consumers' homes.
In 2020, CSPs need to fight back by transforming their business models, which are becoming more reliant on a single source of revenue: fixed broadband services.
This webinar will focus on helping CSPs transform their business models by placing a firm focus on delivering a sensational subscriber experience and by offering compelling new services that generate value for subscribers. These actions will reinforce the CSP's strategic position in the home network and position themselves for growth in the next decade.
Key topics include:
Being the first to market with WiFi 6 technology, in response to consumer purchases of new devices over the holidays;
Having the insights needed to proactively resolve issues, often before your subscribers even know that there are issues;
Providing help desk agents with the visibility they need to resolve common subscriber issues more quickly;
Delivering a mobile app, in response to consumer demands for the ability to do some things themselves, rather than having to call technical support; and
Addressing consumer concerns around device security, privacy and control with enhanced security and parental controls.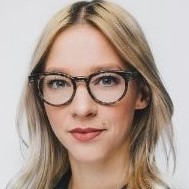 As the Senior Digital Experience Strategist at Canadian operator Rogers Communications, Lindsey Omelon build on her years of marketing experience to approach her strategy with a hybrid ...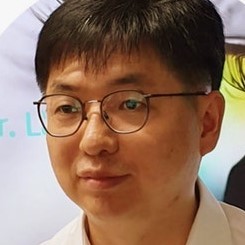 There's certainly no shortage of hype around the use of AI in the telecoms sector, but fewer instances of real-world deployments. South Korean national operator KT is one of those ...