Fastly Unveils 'Origin Connect' to Give Media More Streaming Reliability & Affordability
SAN FRANCISCO -- Fastly, provider of a global edge cloud platform, on Jan. 16 announced Origin Connect, a direct private network connection between an organization's origin server and a Fastly Shield point of presence (POP). Ideal for companies moving more than one gigabyte of data, such as media, video, and streaming companies, Origin Connect is an effective way to lower transit costs, reduce engineering complexity, and improve reliability for high-volume streaming content.
The ability to instantly stream content has changed the way music, TV series, and movies are made and consumed. Video or music that lags or constantly buffers makes for disappointing user experiences, so streaming services need reliable delivery connections that keep up with the increasingly data-heavy demands of streaming without having to depend on congested, or expensive, transit.
Using Origin Connect is akin to plugging directly into an outlet instead of connecting to an extension cord first. Companies will benefit from the direct connection necessary to reduce transit costs as well as the risks of content lag associated with any additional path content travels to get from initial client request to an origin server, and all the way back to the end user. The benefits of using Origin Connect include:
Reliability: A direct, private peering connection increases the predictability of traffic sent across dedicated bandwidth and reduces the number of hops in a network path. As a result, there are fewer providers involved in getting traffic from the organization's servers to Fastly's network and back again.
Reduced transit costs: Customers using Origin Connect will no longer pay egress costs for outbound traffic from their origin server since they are shipping that traffic over a private connection directly to Fastly.
Availability: Origin Connect improves the availability of content and streaming services by reducing the risks of failed origin requests, whether from network congestion or from shared public infrastructure between upstream providers.
Performance: Reduced latency and more consistent and predictable performance due to the lack of in-between transit and upstream providers and a dedicated fiber interconnect.
"Helping our customers meet their end users' expectations is our top priority, and today, the media industry is subject to some of the strongest scrutiny when it comes to user experience and content delivery," said Dana Wolf, senior vice president of product and marketing at Fastly. "But making good on those expectations has typically come at a high price with other solutions. Our Origin Connect offering is a win-win for both our customers who will reduce egress costs of delivering this content, and for their viewers who will enjoy a more reliable streaming experience. We're excited to continue to do our part in contributing to the media community's ongoing focus on innovation."
Fastly's Origin Connect follows on the heels of the expanding adoption of its edge offerings and services across leading European media and entertainment brands.
The fourth-largest US cable operator reports accelerated deployment of FTTH lines and launch of DOCSIS 3.1 service over HFC network in Q4.
Giant operator claims to be Europe's 'undisputed leader in fiber' broadband access.
Viasat notched record ARPU for its US consumer satellite broadband service in fiscal Q3 as subscribers opted for speedier, more expensive tiers.
Facebook says it has developed a 'technology solution' that enables fiber to be deployed along electrical grid infrastructure in a very cost-effective way and has licensed that solution for free to startup NetEquity Networks.
In a flurry of activity throughout the week, Donald (DJ) LaVoy, Deputy Under Secretary for Rural Development at the US Department of Agriculture, and his team spent about $145.8 million in the non-urban or suburban areas of seven states.
All resources
Thursday, January 23, 2020
12:00 p.m. New York / 5:00 p.m. London
It wasn't long ago that TV was ranked by subscribers as the most important service in the bundle provided by their communications service provider (CSP). Recent research indicates that for nearly three quarters of subscribers, broadband is now the most important service. Broadcast TV is the most important service to only 15% of North American consumers, replaced by OTT video streaming platforms like Netflix, Amazon Prime and Disney+. In addition, many different competitors are moving aggressively to stake a claim in consumers' homes.
In 2020, CSPs need to fight back by transforming their business models, which are becoming more reliant on a single source of revenue: fixed broadband services.
This webinar will focus on helping CSPs transform their business models by placing a firm focus on delivering a sensational subscriber experience and by offering compelling new services that generate value for subscribers. These actions will reinforce the CSP's strategic position in the home network and position themselves for growth in the next decade.
Key topics include:
Being the first to market with WiFi 6 technology, in response to consumer purchases of new devices over the holidays;
Having the insights needed to proactively resolve issues, often before your subscribers even know that there are issues;
Providing help desk agents with the visibility they need to resolve common subscriber issues more quickly;
Delivering a mobile app, in response to consumer demands for the ability to do some things themselves, rather than having to call technical support; and
Addressing consumer concerns around device security, privacy and control with enhanced security and parental controls.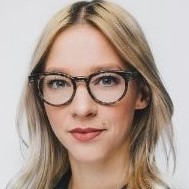 As the Senior Digital Experience Strategist at Canadian operator Rogers Communications, Lindsey Omelon build on her years of marketing experience to approach her strategy with a hybrid ...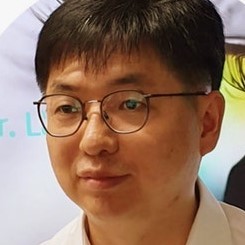 There's certainly no shortage of hype around the use of AI in the telecoms sector, but fewer instances of real-world deployments. South Korean national operator KT is one of those ...