BBWN Bites: SpaceX & Amazon Jostle in Broadband's Space Race
Also in today's fixed-access broadband news, AWS and Iridium team on satellite-based CloudConnect to Amazon Web Services to 80% of the unconnected world; House Dems to unveil five-year, $760 billion, unfunded infrastructure program that includes broadband plan; Calix posts Q4 revenue rise; and more.
SpaceX sent off another 60 Starlink satellites at 9:06 a.m. ET today, the second production batch to launch this year alone and the fourth in its set of orbital communication spacecraft designed to ultimately deliver affordable, high-speed and low-latency broadband around the world. If all Starlink satellites function as planned once they arrive at their extra-terrestrial destinations, SpaceX should have about 420 satellites in orbit.
Watch a replay of the launch, which SpaceX live-streamed, below:
Of course, SpaceX is not unchallenged. On January 27, Amazon's Project Kuiper submitted a 24-page letter to the FCC responding to objections SpaceX, OneWeb and others had raised against Kuiper's desire for an "expeditious grant" of its application to launch and operate its broadband satellites. Late to the satellite broadband party, Amazon asked the FCC for permission to skip a regulatory step that competitors, including SpaceX, OneWeb and other long-standing sat-providers, completed.
The clog-up in DC did not, however, stop Iridium from deploying CloudConnect in collaboration with Amazon Web Services. The partnership blends Iridium's network features and AWS' IoT services to create a satellite cloud-based solution that provides a communications platform that manages connected devices globally. It leverages Iridium's constellation of satellites to extend AWS' services to 80%-plus of locations without broadband or cell coverage.
House Democrat leaders are set to share their $760-billion, five-year infrastructure plan that's heavy on climate change and New Green Deal proposals. The Departments of Energy and Commerce are expected to contribute a section on broadband infrastructure improvements, although no part of this "plan" addresses funding, according to Politico, which reported on the plan ahead of its release.
Eight months ago, House Democrats released a $1 trillion infrastructure plan; President Donald Trump originally agreed to the deal -- before he didn't.
Calix reported Q4 2019 revenue of $120.19 million, versus year-ago revenue of $115.52 million. CEO Carl Russo described the company's return to revenue growth in the last quarter of 2019 as a "milestone" that demonstrates Calix' successful transition to a platform company.
Lots of news in AT&T's Q4 earnings call earlier today, but one of many interesting broadband standouts: "AT&T Fiber continues to grow adding nearly 200,000 customers. That brings us to nearly 4 million AT&T Fiber customers and we have lots of room left to grow," AT&T Chief Operating Officer John Stephens said on the call.
Everstream plans to invest more than $250 million this year to buildout its dense fiber network. It will use organic and acquisition strategies to continue growing its business-only fiber network, looking to reach more than 15,000 route miles of fiber deployed by year-end. This includes entry into five new Midwest markets, including Chicago; St. Louis; Dayton, Ohio; Fort Wayne, Ind.; and Louisville, Ky.
Paul Rainford, one of our Light Reading colleagues across the pond, tells a tale of broadband brawling in Bristol. Virgin Media is accusing incumbent BT of spouting "broadband bunkum" (aka BS) on its billboards. In response to these "dubious, unsubstantiated" claims, Virgin is parking mobile billboards in front of BT's signs. Only problem: Virgin's mobile signs block traffic, apparently. Guess now the bobbies are involved in this broadband brouhaha.
Like what we write in BBWN Bites? Our free weekly newsletter includes al Broadband World News' articles: Sign up here!
Related posts:
— Alison Diana, Editor, Broadband World News

Allegations center on Time Warner Cable's use of deceptive and misleading practices to get thousands of customers to buy high-speed tiers the operator couldn't deliver.
Spanish telecom giant says networks based on fiber now pass nearly 130 million premises across its various markets.
Wireless ISP says its rooftop hardware, equipped with 802.11ay technology, will enable it to offer Gigabit broadband services in the California Bay Area later this year.
The fourth-largest US cable operator reports accelerated deployment of FTTH lines and launch of DOCSIS 3.1 service over HFC network in Q4.
Giant operator claims to be Europe's 'undisputed leader in fiber' broadband access.
All resources
Thursday, January 23, 2020
12:00 p.m. New York / 5:00 p.m. London
It wasn't long ago that TV was ranked by subscribers as the most important service in the bundle provided by their communications service provider (CSP). Recent research indicates that for nearly three quarters of subscribers, broadband is now the most important service. Broadcast TV is the most important service to only 15% of North American consumers, replaced by OTT video streaming platforms like Netflix, Amazon Prime and Disney+. In addition, many different competitors are moving aggressively to stake a claim in consumers' homes.
In 2020, CSPs need to fight back by transforming their business models, which are becoming more reliant on a single source of revenue: fixed broadband services.
This webinar will focus on helping CSPs transform their business models by placing a firm focus on delivering a sensational subscriber experience and by offering compelling new services that generate value for subscribers. These actions will reinforce the CSP's strategic position in the home network and position themselves for growth in the next decade.
Key topics include:
Being the first to market with WiFi 6 technology, in response to consumer purchases of new devices over the holidays;
Having the insights needed to proactively resolve issues, often before your subscribers even know that there are issues;
Providing help desk agents with the visibility they need to resolve common subscriber issues more quickly;
Delivering a mobile app, in response to consumer demands for the ability to do some things themselves, rather than having to call technical support; and
Addressing consumer concerns around device security, privacy and control with enhanced security and parental controls.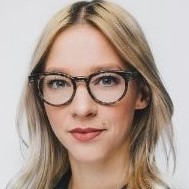 As the Senior Digital Experience Strategist at Canadian operator Rogers Communications, Lindsey Omelon build on her years of marketing experience to approach her strategy with a hybrid ...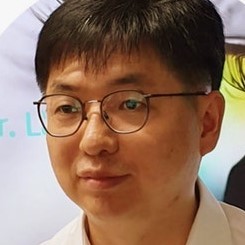 There's certainly no shortage of hype around the use of AI in the telecoms sector, but fewer instances of real-world deployments. South Korean national operator KT is one of those ...