BBWN Bites: Dems promote $86B broadband 'framework,' Virgin Media cabinets charge Up EVs
Also today, BT's not-so-bonny revenue, Openreach expands FTTP footprint, US broadband households like being serviced, Free brings broadband to the French mountains and more.
House Democrat leaders' "framework," not a bill, includes about $86 billion for high-speed broadband over five years. Transportation and Infrastructure Committee chair Peter DeFazio (D-Ore.), Energy and Commerce Committee chair Frank Pallone (D-NJ), and Ways and Means Committee chair Richard Neal (D-Mass.) proposed this framework. The "transformative" deal would include $80 billion over five years to roll out high-speed services to underserved and unserved rural, urban and suburban areas. Another $5 billion would be apportioned to low-interest loans over five years and the remaining $1 billion would "promote digital equity and build capacity for efforts by States relating to the adoption of broadband [$540 million]," and to "support digital equity, promote digital inclusion activities, and spur greater adoption of broadband among covered populations [$600 million]."
After a successful trial in London, Virgin Media will expand its installation of electric vehicle charging stations in 1,200 of its approximately 40,000 broadband cabinets in the UK. The working title of this project is "Virgin Media Park & Charge," according to partner Connected Kerb. A 19-member organization participated in the trial, which cost users £3.50 per hour for up to four hours (perhaps discounted for Virgin Media subs?). Liberty Global's project was created in partnership with Innovate UK, a government R&D department designed to help local agencies find solutions for limited availability of on-street EV charging points.
BT reported revenue of £5.78 billion ($7.57 billion) for the last three months of 2019, down 3% year-over-year; adjusted EBITDA dropped 4% to £1.98 billion ($2.6 billion). For its last three quarters to the end-of-year 2019, BT reported revenue of £17.2 billion ($22.5 billion), a 2% decrease versus the same period one year prior, and adjusted EBITDA of £5.9 billion ($7.7 billion), down 3%. The UK incumbent attributed the declines to competition, regulation and declining demand for legacy products. It's also involved in an increasingly heated war of words (and price) with Virgin Media.
In related but more upbeat news from BT, the provider said its wholesale division Openreach has passed 2.2 million UK homes with fiber. This deployment is part of BT's fiber-to-the-premises rollout, sparked in large part by the aggressive work wholesale altnets including CityFibre, Hyperoptic, plus customer-facing competitors such as Zzoomm, toob and others have been doing to increase the UK's fiber footprint.
A new Parks Associates study finds 56% of US broadband households use at least one professional home service, suggesting a strong correlation between the use of IoT devices like connected doorbells, cameras or sprinkler systems and investments in security or lawn services. "Ownership of networked cameras with live streaming capabilities opens the door for additional service opportunities and sales of periphery devices," said Lindsay Gafford, Parks Associates' research analyst. "Safety and security are the leading purchase drivers of smart home devices, and this ability to connect to the home in real time creates new service opportunities adjacent to monitoring and remote access, from safe package delivery to telehealth and independent living solutions."
Illiad-owned broadband brand Free now offers fiber to 4,000-plus homes in the Aude region of France covered by the Emeraude Public Initiative Network (PIN), that's being deployed as a component of a regional ultrafast broadband project. Subscribers pay €14.99 ($16.52) a month for 12 months; the cost then steeply rises (along with the altitude in the mountainous portions of the region) to €34.99 ($38.57) a month.
At 516 Mbit/s, this ain't super high-speed, but Virgin Media did bring a form of broadband to the Test & Dun Valley in southern England. Residents asked the provider to act after "a string of broken promises" from other operators left the rural residents disconnected, Virgin said. Having got commitments from at least 30% of premises in each village -- with up to 75% or more signing on in some -- the operator delivered, reported Light Reading.
Just after BT reported its new Earth-friendly policy of reusing routers and set-top boxes, Orange plans to showcase its eco-nature during the Change Now summit in Paris today. It'll discuss its own device recycling efforts and the amount of energy this gear uses when plugged in or charging.
Related posts:
— Alison Diana, Editor, Broadband World News
Allegations center on Time Warner Cable's use of deceptive and misleading practices to get thousands of customers to buy high-speed tiers the operator couldn't deliver.
Spanish telecom giant says networks based on fiber now pass nearly 130 million premises across its various markets.
Wireless ISP says its rooftop hardware, equipped with 802.11ay technology, will enable it to offer Gigabit broadband services in the California Bay Area later this year.
The fourth-largest US cable operator reports accelerated deployment of FTTH lines and launch of DOCSIS 3.1 service over HFC network in Q4.
Giant operator claims to be Europe's 'undisputed leader in fiber' broadband access.
All resources
Thursday, January 23, 2020
12:00 p.m. New York / 5:00 p.m. London
It wasn't long ago that TV was ranked by subscribers as the most important service in the bundle provided by their communications service provider (CSP). Recent research indicates that for nearly three quarters of subscribers, broadband is now the most important service. Broadcast TV is the most important service to only 15% of North American consumers, replaced by OTT video streaming platforms like Netflix, Amazon Prime and Disney+. In addition, many different competitors are moving aggressively to stake a claim in consumers' homes.
In 2020, CSPs need to fight back by transforming their business models, which are becoming more reliant on a single source of revenue: fixed broadband services.
This webinar will focus on helping CSPs transform their business models by placing a firm focus on delivering a sensational subscriber experience and by offering compelling new services that generate value for subscribers. These actions will reinforce the CSP's strategic position in the home network and position themselves for growth in the next decade.
Key topics include:
Being the first to market with WiFi 6 technology, in response to consumer purchases of new devices over the holidays;
Having the insights needed to proactively resolve issues, often before your subscribers even know that there are issues;
Providing help desk agents with the visibility they need to resolve common subscriber issues more quickly;
Delivering a mobile app, in response to consumer demands for the ability to do some things themselves, rather than having to call technical support; and
Addressing consumer concerns around device security, privacy and control with enhanced security and parental controls.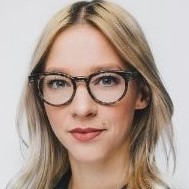 As the Senior Digital Experience Strategist at Canadian operator Rogers Communications, Lindsey Omelon build on her years of marketing experience to approach her strategy with a hybrid ...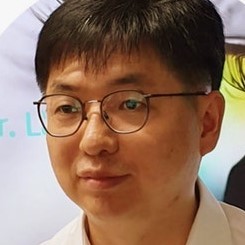 There's certainly no shortage of hype around the use of AI in the telecoms sector, but fewer instances of real-world deployments. South Korean national operator KT is one of those ...