BBWN Bites: ThousandEyes look down upon ISP performance in UK
Also in this roundup: US broadband speeds seem to be holding up (sort of); Project Thor finally arrives in Colorado; and on-net access to fiber-based network services reaches 1 million commercial buildings.
With most of the globe stuck at home this past month, there's been reasonable concern about whether ISPs can handle the stress of more and more people relying on access to services like videoconferencing for everything from school to work to telehealth consultations to virtual happy hours (Ed. note: Please stop inviting me) and beyond.

That concern is certainly valid in the UK, where according to new data from ThousandEyes – the self-described "X-Ray machine of the Internet" – which provides network intelligence for enterprises and service providers, ISP outages in the UK were up by a whopping 80% last week, with a 50% increase in public cloud outages. Globally, however, the situation is less dire, with outages falling by close to 10%.

Meanwhile, in the US, there are signs of network recovery. According to an Internet speed analysis conducted by BroadbandNow for March 29 - April 4, while 97 US cities recorded download speed degradations, that number is down from 117 cities the week prior. Similarly, 139 cities reported upload speed disruptions, down from 144 cities the previous week. The numbers are improving for rural communities as well, with download speeds climbing to 16.2 Mbit/s compared to 15.5 Mbit/s for the week of March 22.

But the US still has little to celebrate as far as access to the underserved is concerned: While the FCC claims 21.3 million Americans lack broadband access (bad), BroadbandNow's analysis puts that number at a much higher 42 million (really bad).

Helping with that problem, Project Thor arrived in northwest Colorado on Tuesday of this week. Designed to service 14 mountain communities, Project Thor is a 400-mile fiber network that will provide high-quality, affordable broadband access and redundancy for communities that experience regular outages. The project, started in 2014, is funded by a $1 million grant from the state Department of Local Affairs for infrastructure and a $270,000 grant to lease the cable from CDOT for the first three years; as well as matching funds from local governments.
New research by Vertical Systems Group shows that more than 1 million commercial buildings and data centers now have on-net access to fiber-based network services, marking a clear expansion of commercial access to direct fiber. According to Vertical Systems Group, the top four companies (AT&T, Verizon, Spectrum Enterprise and CenturyLink) each have more than 100,000 on-net fiber lit buildings, with AT&T taking the fiber lead for the fourth consecutive year. But while much of the discussion of fiber expansion centers on 5G, three of the top six service providers with the most fiber-lit buildings are, in fact, cable companies: Spectrum, Comcast and Cox.
— Nicole Ferraro, Contributing Editor, Light Reading
The pandemic has caused the operator to redeploy some of its network engineering resources, but Comcast says it remains bullish on its FDX initiative.
FCC's Brendan Carr is proposing to remove regulatory overhangs that will help establish ATSC 3.0 as a 'Broadcast Internet' platform that can beam out 25 Mbit/s data streams.
Video engineers are already noodling on tools and encoding techniques that can lessen the strain on networks when pixel-packed 8K video comes on the scene in a much bigger way.
Telesat has joined C Spire's initiative as it prepares to launch a network of hundreds of low Earth orbit satellites designed to deliver high-speed, low-latency broadband service.
Cable operator says it has invested in two wireless ISPs to help it beam broadband service beyond the reach of its wired networks.
All resources
Tuesday, March 24, 2020
11:00 a.m. New York / 3:00 p.m London
Over the next two years, approximately 60% of service providers (both large and small) will adopt virtualization on a wide scale across their networks, according to the latest survey report from Ovum. Why are providers making these moves? Is there an easy way to start?
Learn how and why service providers are using virtualization to transform their networks. This webinar will look at how providers are leveraging virtualization to create more flexible and agile networks while also providing a better customer experience. Expert speakers from netElastic and Heavy Reading will address the industry drivers for network virtualization, the benefits that can be realized, the challenges to face and the results of virtualization being achieved by providers today.
Key topics will include:
Current network infrastructure and the move to virtualization
Benefits and challenges of network virtualization
How providers can get started
Service provider success stories: the decision to virtualize, the solution, and results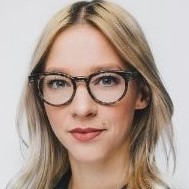 As the Senior Digital Experience Strategist at Canadian operator Rogers Communications, Lindsey Omelon build on her years of marketing experience to approach her strategy with a hybrid ...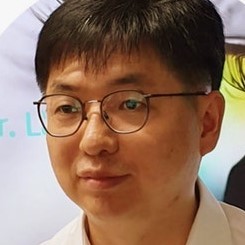 There's certainly no shortage of hype around the use of AI in the telecoms sector, but fewer instances of real-world deployments. South Korean national operator KT is one of those ...



Do a Google search of 'artificial intelligence broadband' and you'll get more than 9 million results in less than a second: The sheer volume of content out there shouldn't surprise anyone ...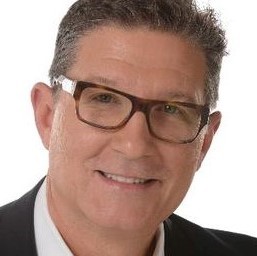 Comcast, like any other major communications service provider, is undergoing significant changes in the way it grows its business, how it runs its business and the technologies it uses to ...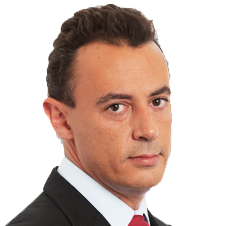 Five years ago, NOS board member Manuel Ramalho Eanes banked big on smart homes and smart cities.

All Broadband World Forum Perspectives