BBWN Bites: Broadband outages reach record highs
Also in this roundup: Nextgenaccess and Bluebird complete fiber builds; Comcast forecasts a Q2 COVID-19 hit; state lawmakers plea for broadband bucks in US; and New Zealand commits millions to rural broadband.
New numbers from ThousandEyes suggest that broadband is buckling under the weight of COVID-19. Despite some early optimism that networks were seeming to sustain the additional bandwidth of people streaming and Zooming the days away, recent data shows that outages have reached record highs in the last week. According to ThousandEyes, global outages spiked 77% since early April, and UK outages alone increased 62% since last week. One notable fail was Tata Communications' infrastructure across Europe and India, affecting 80 network interfaces across multiple regions and cities.

In Q1 earnings, Comcast reported a gain of 477,000 broadband customers: That's over 100,000 more subs than in the same quarter last year, and it marks the company's best quarter in 12 years for this particular category. However, not all is rosy. As Comcast warns in its press release, due to "significant deterioration in domestic economic conditions in recent weeks and by the costs associated with our support of customer connectivity ... we expect the impacts of COVID-19 to increase in significance in the second quarter 2020 and to have a material adverse impact on our consolidated results of operations over the near-to-medium term." Significant stuff, indeed.

As the United States Congress works on negotiating terms for the next COVID-19 relief package, while simultaneously trying to figure out whether or not the body is actually in session — and grappling with the revelation that the government somehow lacks enough tests for 100 senators [Ed. note: *cue internal existential screaming*] — some local lawmakers continue to take matters into their own hands to get rural communities connected. This week, a Minnesota House committee approved legislation to increase funding for high-speed broadband statewide. The bill, authored by Rep. Rob Ecklund (DFL – International Falls) and which still has to cycle through committees, would invest $10 million in the Minnesota's Border-to-Border Broadband Grant Program to expand high-speed broadband, plus an additional $8 million to provide students with equipment for remote learning and to reimburse school districts for costs to provide broadband access, as well as an additional $2 million to reimburse healthcare providers and counties for providing COVID-19-related telehealth services.

Efforts are also underway in New Zealand to get rural communities connected. In light of the COVID-19 crisis, the government announced it's investing NZ$15 million (US$9.1 million) in rural network improvements, including upgrading existing mobile towers, upgrading wireless backhaul and installing external antennas on homes. The New Zealand government says that the upgrades will first prioritize rural areas where there are large numbers of school-age children lacking access.

In happy fiber news, two providers got some things done this week, with both Bluebird Networks and Nextgenaccess completing builds in the US and UK, respectively. Bluebird, a Midwestern telecommunications provider, completed a 21-mile fiber infrastructure expansion in Joplin, Missouri. And in the UK, Nextgenaccess finished deploying 41.6 miles of fiber, connecting from Bristol to South Wales. In a press release, Nextgenaccess said the fiber network is immediately available and "offers alternate carriers, telecom operators, service providers and resellers a cost-effective carrier independent solution for delivering ultrafast broadband to thousands of currently underserved SME businesses across the region."
— Nicole Ferraro, Contributing Editor, Light Reading
Frontier expects to emerge from Chapter 11 in early 2021.
Democratic lawmakers in the House Energy & Commerce committee are pressing the likes of Comcast, Altice USA, Charter, Cox and T-Mobile to detail their responses to the COVID-19 pandemic.
Vendor says low-cost coax testing device enables customers to verify a coax outlet before calling tech support and should help operators reduce unnecessary truck rolls and service calls.
Viasat urges FCC to take a close look at the potential environmental impact posed by Starlink's plans to deploy thousands of broadband satellites.
Starting at $19.99 per month, Fios Forward provides uncapped broadband service to new and existing qualified, low-income households.
All resources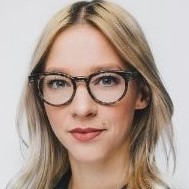 As the Senior Digital Experience Strategist at Canadian operator Rogers Communications, Lindsey Omelon build on her years of marketing experience to approach her strategy with a hybrid ...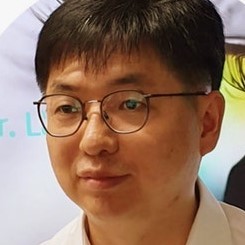 There's certainly no shortage of hype around the use of AI in the telecoms sector, but fewer instances of real-world deployments. South Korean national operator KT is one of those ...



Do a Google search of 'artificial intelligence broadband' and you'll get more than 9 million results in less than a second: The sheer volume of content out there shouldn't surprise anyone ...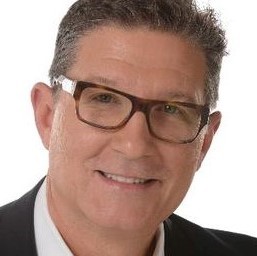 Comcast, like any other major communications service provider, is undergoing significant changes in the way it grows its business, how it runs its business and the technologies it uses to ...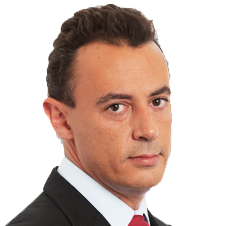 Five years ago, NOS board member Manuel Ramalho Eanes banked big on smart homes and smart cities.

All Broadband World Forum Perspectives
Thursday, December 17, 2020
12:00 p.m. New York / 5:00 p.m. London
Today's access network architecture is under mounting pressure due to a continued surge in the number of connected devices, a proliferation of bandwidth-intensive customer applications and dramatic shifts in usage patterns related to the pandemic, such as work-from-home and e-learning.
Learn why now is the right time for cable operators to build greenfield networks or expand their existing networks with 10G PON, arming customers with high-speed symmetrical broadband. Gain a clear understanding of the drivers impacting the access network and the various approaches being considered to deliver higher speed services. Plus, find out the best practices that operators are employing as they leverage the latest in passive optical technology to future-proof their networks.
Topics to be covered include:
Node + 0 (Fiber Deep)
DOCSIS 3.1, DOCSIS 4.0 (FDX/ESD)
FTTP and 10G PON
XGS-PON, NG-PON2
Provisioning 10G PON within a DOCSIS B/OSS environment