BBWN Bites: AT&T suggests stronger appetite for fiber
Also in this roundup: New subsea cable network will span Africa, the Middle East and Europe; Adtran, Openreach partner to expand full fiber across UK; Ofcom shares its glimpse into pandemic-level broadband activity; and US ISPs turn to Congress to pay the broadband bills.
In another look at how networks are faring during the global pandemic, Ofcom released data this week showing that UK broadband has not succumbed to the virus. While some providers have reported up to a 60% increase in weekday traffic, average upload and download speeds fell only by 2% and 1%, respectively.

Additional data published by Ofcom looking at broadband availability and mobile coverage in the UK as of January 2020 shows that 3.5 million homes (12%) can access full-fiber broadband, up by a fifth since September 2019. Ultrafast broadband (300 Mbit/s) is now available to 55% households (up 2%) and superfast broadband remains available to 95% households.

Full-fiber broadband looks like it will get a boost from a new partnership between Adtran and Openreach, with the latter selecting Adtran to help it roll out full-fiber broadband across the UK. As Paul Rainford writes on Light Reading: "The appointment is significant because up until now Openreach has been relying on a combination of China's Huawei and Finland's Nokia for its FTTx equipment needs – a situation less than ideal for Openreach bearing in mind the UK government has set strict limits on how much Huawei gear can be used in the country's networks." Adtran will supply Openreach with its SDX Series of OLTs and Mosaic Cloud Platform, with the ultimate goal of reaching 20 million homes with Openreach's full fiber network later this decade.

Meanwhile, a global group -- including China Mobile International, Facebook, MTN GlobalConnect, Orange, stc, Telecom Egypt, Vodafone and WIOCC -- announced a partnership with Alcatel Submarine Networks (ASN) to build 2Africa, a 37,000km long subsea cable to serve the African continent and Middle East region. According to a press release, 2Africa will interconnect Europe (eastward via Egypt), the Middle East (via Saudi Arabia) and 21 landings in 16 African countries. 2Africa will reportedly have a design capacity of up to 180 Tbit/s, "delivering more than the total combined capacity of all subsea cables serving Africa today," with an anticipated launch by 2023-2024.

So, around the same time it'll be safe to leave our homes again. At least we'll have two things to celebrate.

At an investor conference on Wednesday, AT&T's incoming CEO John Stankey indicated the company may continue to invest in fiber. "I believe there is a tremendous business case for AT&T to continue to take the great success we've had with fiber thus far and push it further and faster," he said. "I think it helps our wireless business from a density perspective and from a performance perspective. I think it helps our enterprise business in getting more endpoints where we can walk up to customers and talk to them about being fiber fed. And I know it helps our consumer business." AT&T completed a big fiber buildout as part of its DirecTV purchase, but it's clear the incoming chief is hungry for more.

As ISPs (mostly) adhere to the "Keep Americans Connected" pledge, an FCC program launched in March calling on providers to not cut service and to waive late fees due to the COVID-19 crisis, they're now calling on Congress to foot the bills instead. With US unemployment reaching 14.7% in April, it's hardly surprising that many Americans are indeed not paying their bills on time. But as Mike Dano writes on Light Reading, telecom trade groups insist something else must be done.

Proposals range from legislation to allocate $2 billion for small broadband providers that are offering free or discounted broadband services during the pandemic to low-income families to the "Stay Connected Voucher proposal" championed by the Competitive Carriers Association (CCA), which would provide qualified households with vouchers to put toward communications services. The Keep Americans Connected pledge is currently extended through June.
— Nicole Ferraro, Contributing Editor, Light Reading
While cable can expect a topsy-turvy year, the road ahead for the global PON market should be much smoother.
Big US telco picks up fewer Fios broadband subscribers and sheds more Fios video customers in Q2 because of the spread of the coronavirus.
Anticipating a strong Q3 driven by cable data 'tailwinds,' the chipmaker also expects to wrap up its acquisition of Intel's home gateway biz in the period.
AT&T reports loss of more than 100,000 broadband customers in second quarter despite big subscriber gains for its fiber network.
In an otherwise dreary quarter, Canada's largest cable and wireless provider still manages to add broadband and IPTV subscribers.
All resources
Tuesday, March 24, 2020
11:00 a.m. New York / 3:00 p.m London
Over the next two years, approximately 60% of service providers (both large and small) will adopt virtualization on a wide scale across their networks, according to the latest survey report from Ovum. Why are providers making these moves? Is there an easy way to start?
Learn how and why service providers are using virtualization to transform their networks. This webinar will look at how providers are leveraging virtualization to create more flexible and agile networks while also providing a better customer experience. Expert speakers from netElastic and Heavy Reading will address the industry drivers for network virtualization, the benefits that can be realized, the challenges to face and the results of virtualization being achieved by providers today.
Key topics will include:
Current network infrastructure and the move to virtualization
Benefits and challenges of network virtualization
How providers can get started
Service provider success stories: the decision to virtualize, the solution, and results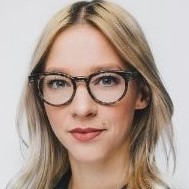 As the Senior Digital Experience Strategist at Canadian operator Rogers Communications, Lindsey Omelon build on her years of marketing experience to approach her strategy with a hybrid ...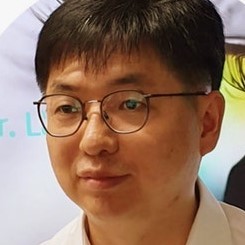 There's certainly no shortage of hype around the use of AI in the telecoms sector, but fewer instances of real-world deployments. South Korean national operator KT is one of those ...



Do a Google search of 'artificial intelligence broadband' and you'll get more than 9 million results in less than a second: The sheer volume of content out there shouldn't surprise anyone ...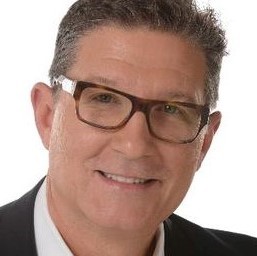 Comcast, like any other major communications service provider, is undergoing significant changes in the way it grows its business, how it runs its business and the technologies it uses to ...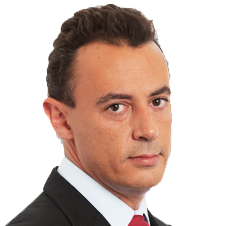 Five years ago, NOS board member Manuel Ramalho Eanes banked big on smart homes and smart cities.

All Broadband World Forum Perspectives