BBWN Bites: Wireless providers reject House broadband bill with a loud WISPA
Also in this roundup: GSMA shares impact of broadband surges on power usage; AT&T intros WFH service plan; Texas group taps Adtran for fiber build in 14 rural counties; and analysts say FTTH still trails cable in market share.
This is odd, but here's some not-horrible news for the environment for once: New data from the GSMA suggests that the surge in at-home broadband usage is generally not causing a rise in electricity usage. According to a press release from the industry organization, "In most cases, network electricity usage has remained flat, even as voice and data traffic has spiked by 50% or more." That includes data from UK operator BT, for example, which saw "a 100% increase in daytime traffic across its fixed broadband network" but no noticeable increase in electricity use or carbon emissions.

Of course, the world is still burning and in grave trouble, but at least our Zoom happy hours aren't making it (much) worse.

When it comes to market share, cable is doing just fine in the US where it faces competition from fiber-to-the-home (FTTH). In a broadband industry update released on Wednesday from MoffettNathanson, analyst Craig Moffett said the cable industry is still "punching above its weight." As Light Reading's Jeff Baumgartner writes this week, while US broadband experienced a surge in Q1 growth, "cable continued to dominate. According to Moffett's analysis, US cable broadband sub growth improved to 5.4% in Q1 2020 year-over-year, marking the fastest growth rate for MSOs since 2017. Meanwhile, US telcos suffered their fastest aggregate rate of broadband decline ever, at 2.2%." (See US cable still 'punching above its weight' against FTTH competition – analyst .)

Responding to the sudden shift in how and where we work, and of course how to best capitalize off of it, AT&T Business released a new service on Thursday called "AT&T Home Office Connectivity" across 21 states. In a press release, the company said the new offering means that "businesses can now equip their workers with AT&T High Speed Internet for Enterprise at their homes using wireline or wireless broadband connectivity within AT&T's nationwide footprint." A one-sheet about the service states it will offer speeds up to 1Gbit/s with no data caps, but it cites no details on the costs of the plan.

Network equipment provider Adtran is rounding out the month of May with three new partnerships to help facilitate broadband build-outs in underserved communities. After previously disclosed plans to work with M-net in Germany and Openreach in the UK, the company this week announced it was selected by the National Rural Telecommunications Council (NRTC) to help the United Cooperative Services (UCS) deliver multi-gigabit services to the electric cooperative's membership in 14 counties across North Texas. According to the release, UCS selected Adtran's 10G fiber access portfolio and its Mosaic Device Manager for this deployment.

A bi-partisan bill being developed in the US House of Representatives to accelerate broadband builds is being flagged by the Wireless Industry Service Provider Association (WISPA) as a potential threat to that goal: "Stated simply, the bill will reward players who have failed to bring service to unserved Americans, while punishing those entrepreneurial small business owners who have worked for years to bring broadband solutions to rural America," states the press release on behalf of the group representing the fixed-wireless broadband industry.

The Rural Broadband Acceleration Act – proposed by Michigan Rep. Fred Upton (R) and South Carolina Rep. Jim Clyburn (D) – would direct the FCC to accelerate the deployment of funds to bidders in the upcoming Rural Digital Opportunity Fund (RDOF) that commit to: 1) build a gigabit tier broadband network; 2) start construction within 6 months of receiving funding; and 3) provide Internet service within a year.

But WISPA says these rules are unnecessary and will be counterproductive:

WISPs are already out there – today – ready to do more. No one has to wait a year for high-speed service. Though WISPA is buoyed by the fact that so much attention of late has been focused on helping the unserved get broadband, the Clyburn-Upton proposal, though well-meaning, will greatly harm the FCC's inclusive process, favoring a group of players who will only break ground to bring broadband to the unserved when significant government funding is available.
— Nicole Ferraro, Contributing Editor, Light Reading
Frontier, now in the middle of a bankruptcy reorganization, has also agreed to reform sales and ad practices and invest $10 million in broadband network improvements in the state.
Big Canadian cable and wireless operator reports loss of broadband subscribers in its fiscal third quarter even as it boosts speeds.
By participating in the RDOF auction, the cable op is poised to broaden its footprint to adjacent rural areas and apply pressure on telcos such as CenturyLink and Frontier.
Already in Chapter 11 bankruptcy, the telco will fork over $900,000 to resolve an investigation by the Washington state Attorney General's office.
Instead of staging our usual in-person conference in Denver, we will now conduct a free, digital event over two full days in late August.
All resources
Tuesday, March 24, 2020
11:00 a.m. New York / 3:00 p.m London
Over the next two years, approximately 60% of service providers (both large and small) will adopt virtualization on a wide scale across their networks, according to the latest survey report from Ovum. Why are providers making these moves? Is there an easy way to start?
Learn how and why service providers are using virtualization to transform their networks. This webinar will look at how providers are leveraging virtualization to create more flexible and agile networks while also providing a better customer experience. Expert speakers from netElastic and Heavy Reading will address the industry drivers for network virtualization, the benefits that can be realized, the challenges to face and the results of virtualization being achieved by providers today.
Key topics will include:
Current network infrastructure and the move to virtualization
Benefits and challenges of network virtualization
How providers can get started
Service provider success stories: the decision to virtualize, the solution, and results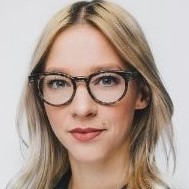 As the Senior Digital Experience Strategist at Canadian operator Rogers Communications, Lindsey Omelon build on her years of marketing experience to approach her strategy with a hybrid ...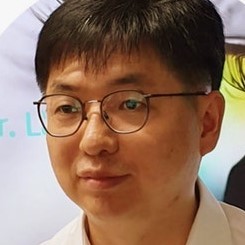 There's certainly no shortage of hype around the use of AI in the telecoms sector, but fewer instances of real-world deployments. South Korean national operator KT is one of those ...



Do a Google search of 'artificial intelligence broadband' and you'll get more than 9 million results in less than a second: The sheer volume of content out there shouldn't surprise anyone ...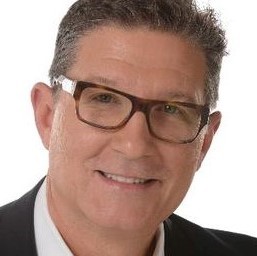 Comcast, like any other major communications service provider, is undergoing significant changes in the way it grows its business, how it runs its business and the technologies it uses to ...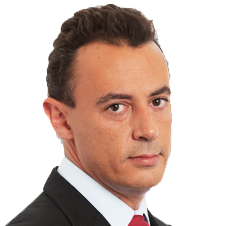 Five years ago, NOS board member Manuel Ramalho Eanes banked big on smart homes and smart cities.

All Broadband World Forum Perspectives