Report explores new broadband business models
WASHINGTON, DC – US Ignite and Altman Solon are pleased to announce the results of a comprehensive study of municipally enabled broadband deployment in a new report: Broadband Models for Unserved and Underserved Communities. The report aims to help any of the estimated 6,5001 unserved or underserved communities evaluate their options for broadband connectivity and weigh the opportunities and risks of public, private, and hybrid networks.
Ninety-two percent of municipalities in the United States that are considered well-served with broadband Internet rely entirely on private network service providers, according to the Broadband Models report. However, the other eight percent have implemented a range of municipally enabled deployments and offer case study examples of alternative network models. Most of the communities in this smaller group fully own and operate their own municipal broadband networks. Nonetheless, there is growing support for hybrid public-private deployments and evidence that hybrid solutions may offer a viable approach for some communities lacking sufficient broadband coverage.
"Communities have traditionally looked at broadband deployment as an either/or proposition; either depending solely on the private sector for Internet service, or deciding to invest in broadband networks that are publicly owned and operated," said Charles Cieutat, Partner at Altman Solon. "Particularly in smaller or more rural communities, however, there is growing interest in hybrid models and public-private partnerships. In these scenarios, risk and reward are shared, with decision making based on a community's demographics, existing infrastructure, and available funding sources."
The Broadband Models report examines five specific network and service model options differentiated along a value chain of asset ownership and broadband delivery:
Full municipal broadband – Most prevalent public model; city can use local utility or other public entities; representative case study features Chattanooga, Tennessee
Publicly-owned, privately-serviced – Popular model, reduces operational risk (no retail relationship); representative case study features Westminster, Maryland
Hybrid ownership – Asset split between private and public parties; representative case study features Lincoln, Nebraska
Private developer open access – Common in Europe and rare in the US, but increasing interest recently; representative case study in Fullerton, California
Full private broadband – Municipality is only lightly engaged, enabling a private party to build out the network and provide service; representative case study in Boston, Massachusetts In preparing the Broadband Models report, analysts from Altman Solon studied existing data from MuniNetworks.org, a site created and maintained by the Community Broadband Networks Initiative of the Institute for Local Self-Reliance, as well as broadband service data collected by the Federal Communications Commission. In addition, the report's authors conducted detailed secondary research across 35 cities, and interviewed numerous municipal officials, industry experts, and local leaders.
"Communities and federal agencies are investing significant resources to close broadband gaps and keep students and businesses connected during a global health crisis," said Joe Kochan, Chief Executive Officer of US Ignite. "We believe that in the wake of the pandemic, communities will build on that momentum, and that the availability of detailed economic and operational data will be critical for local governments seeking long-term, sustainable solutions for connectivity. It's our hope that the new Broadband Models report will be a valuable resource in that process."
1The 6,500 underserved/unserved cities were determined based on analysis of Form 477 data and MuniNetworks.org. This number includes cities where at least 50% of the city does not have access to 250+ Mbps broadband.
Almost 50 million people in the US are in areas with only one choice of a true broadband service, the Institute for Local Self Reliance (ILSR) finds.
Upstream consumption climbed 5.3% even as overall usage dropped by 5.5%, according to OpenVault.
While cable can expect a topsy-turvy year, the road ahead for the global PON market should be much smoother.
Big US telco picks up fewer Fios broadband subscribers and sheds more Fios video customers in Q2 because of the spread of the coronavirus.
Anticipating a strong Q3 driven by cable data 'tailwinds,' the chipmaker also expects to wrap up its acquisition of Intel's home gateway biz in the period.
All resources
Tuesday, March 24, 2020
11:00 a.m. New York / 3:00 p.m London
Over the next two years, approximately 60% of service providers (both large and small) will adopt virtualization on a wide scale across their networks, according to the latest survey report from Ovum. Why are providers making these moves? Is there an easy way to start?
Learn how and why service providers are using virtualization to transform their networks. This webinar will look at how providers are leveraging virtualization to create more flexible and agile networks while also providing a better customer experience. Expert speakers from netElastic and Heavy Reading will address the industry drivers for network virtualization, the benefits that can be realized, the challenges to face and the results of virtualization being achieved by providers today.
Key topics will include:
Current network infrastructure and the move to virtualization
Benefits and challenges of network virtualization
How providers can get started
Service provider success stories: the decision to virtualize, the solution, and results

October 13-15, 2020, Virtual Event
All Upcoming Live Events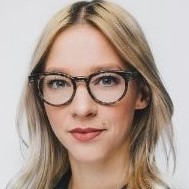 As the Senior Digital Experience Strategist at Canadian operator Rogers Communications, Lindsey Omelon build on her years of marketing experience to approach her strategy with a hybrid ...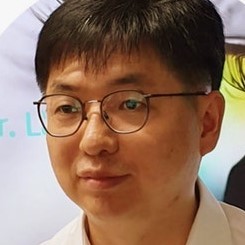 There's certainly no shortage of hype around the use of AI in the telecoms sector, but fewer instances of real-world deployments. South Korean national operator KT is one of those ...



Do a Google search of 'artificial intelligence broadband' and you'll get more than 9 million results in less than a second: The sheer volume of content out there shouldn't surprise anyone ...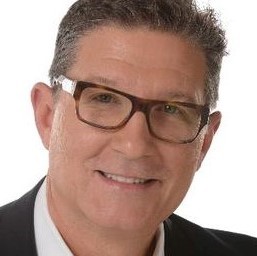 Comcast, like any other major communications service provider, is undergoing significant changes in the way it grows its business, how it runs its business and the technologies it uses to ...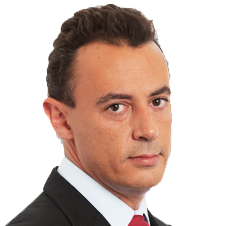 Five years ago, NOS board member Manuel Ramalho Eanes banked big on smart homes and smart cities.

All Broadband World Forum Perspectives