BBWN Bites: States scramble to spend CARES cash
Also in this roundup: CityFibre rollouts; Italy to create a single broadband network; Vermont gets a broadband union; and "Call of Duty" causes traffic to surge.
In a week that saw Virgin Media overtake Openreach as the "largest gigabit broadband network" in the UK, CityFibre did stuff too. The UK's alternate fiber provider completed its first Gigabit City project in Stirling, passing 17,500 premises and adding 2,500 more to its expansion plans there. The company also commenced work on constructing its network in the town of Rotherham. In a blog post following those announcements, CityFibre CEO Greg Mesch urged that full-fiber broadband "is mission critical" for economic recovery from COVID-19 and asked providers and other stakeholders to "think big and act decisively" to achieve the government's target of full-fiber nationwide by 2025. "CityFibre alone is now recruiting the 10,000 workers we need to deliver full fibre to 8 million premises, our share of the 2025 target," he said. "We will work with others in our industry to use the limited time, investment and resources efficiently to connect as many people as quickly as possible." Indeed, while the UK has a ways to go to reach its full-fiber goals, new survey data released by Office for National Statistics (ONS) shows that connectivity has increased on the whole, with 96% of households having Internet access in January to February 2020, up from 93% in 2019 and 57% in 2006. The same study shows that only 80% of households with at least one adult over 65 have Internet access, but that's still an increase of seven percentage points since 2019.

Both Virgin Media and TalkTalk experienced massive traffic surges on Wednesday for one reason alone: a Season 5 patch release of the [horrifically violent] game "Call of Duty." TalkTalk reported a 56% network spike, saying "At 9:45pm last night TalkTalk recorded a network spike of 6.27Tb/s as gamers rushed to download and play the new release. That's the equivalent to delivering 4,180 hours of full HD video per second, or 1.34million concurrent streams of HD video." Virgin Media similarly reported a 60% spike. Both companies said it was the highest traffic spike since... the last record set by Call of Duty's Season 4 patch. Inspiring stuff.

Italy is working to broker a merger of Telecom Italia's (TIM) fixed-line access network with state-controlled Open Fiber, thus creating one broadband network for the country. This complicated situation apparently also involves something called FiberCop, no relation to RoboCop. As Iain Morris better explains on Light Reading: "Telecom Italia has received a €1.8 billion (US$1.4 billion) offer from investment firm KKR for a 37.5% stake in an entity called FiberCop, made up of the dumb physical infrastructure that hosts Telecom Italia's copper and fiber networks – the ducts, sockets and other such property. FiberCop is basically the fixed-line equivalent of the mobile towers that Telecom Italia has already spun off." As he also writes in the piece, "confused yet?" And yes, I am. But Iain's analysis is solid and coherent, so go get the full story on Light Reading: Telecom Italia desperate to control Italy's only fiber network.

Over in what we facetiously call the "United States," Vermont is in the early stages of forming a broadband union. According to local news outlet WCAX, the Northwest Vermont Communications Union District would allow towns to borrow money or apply for grants and loans to install fiber network connections in unserved and underserved areas. According to union Chairman Sean Kio, the group is in the process of conducting studies, holding meetings and securing funding. "The more communities we have, then the more potential customers down the road that we may have. It makes it more of a viable business case and it makes us more attractive for potential funders and grant opportunities," he said.

Speaking of the US, several states have announced plans to use some of the funding they received from the first COVID-19 relief package, the CARES Act, to fund broadband expansion in their communities. However, some are having to scale back those plans because of time constraints on using the funding, with projects needing to be completed by December 2020. One such state that's lowering its ambitions is New Hampshire, which announced this week it will use $16 million of its CARES Act funds to hook up over 5,500 properties to high-speed broadband Internet service. That's great news, but it is less than half of the funding the state initially said it would commit. "I think we could do tens of thousands more if we had more time," Gov. Chris Sununu said in a statement. Other states that have publicly committed CARES Act funding for broadband include Alabama ($100M); Oregon ($20M); Arizona ($40M); Vermont ($20M) and Iowa ($26M), to name a few. With the requirement to complete their projects before the end of the year, and the reality of such builds, it remains to be seen how much these states will accomplish, but it's probably safe to expect many of these millions will get reduced.
— Nicole Ferraro, contributing editor, Light Reading
In conjunction with nonprofits, Comcast has launched a multiyear initiative to deploy more than 1,000 Wi-Fi 'Lift Zones' in local community centers.
PON sales remain strong, particularly in Europe, while cable access purchases slipped 8%, according to Dell'Oro Group.
Google Fiber is testing a $100 per month, 2Gbit/s service in two markets next month, with plans to offer it more broadly in early 2021.
General consumer demand during the pandemic, accelerating footprint expansions and a spike in new household formation are all contributing, analyst says.
Altice USA CEO Dexter Goei will continue to seek an 'end game' resulting in the acquisition of Cogeco's US subsidiary, Atlantic Broadband.
All resources
Tuesday, March 24, 2020
11:00 a.m. New York / 3:00 p.m London
Over the next two years, approximately 60% of service providers (both large and small) will adopt virtualization on a wide scale across their networks, according to the latest survey report from Ovum. Why are providers making these moves? Is there an easy way to start?
Learn how and why service providers are using virtualization to transform their networks. This webinar will look at how providers are leveraging virtualization to create more flexible and agile networks while also providing a better customer experience. Expert speakers from netElastic and Heavy Reading will address the industry drivers for network virtualization, the benefits that can be realized, the challenges to face and the results of virtualization being achieved by providers today.
Key topics will include:
Current network infrastructure and the move to virtualization
Benefits and challenges of network virtualization
How providers can get started
Service provider success stories: the decision to virtualize, the solution, and results

October 13-15, 2020, Virtual Event
All Upcoming Live Events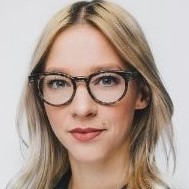 As the Senior Digital Experience Strategist at Canadian operator Rogers Communications, Lindsey Omelon build on her years of marketing experience to approach her strategy with a hybrid ...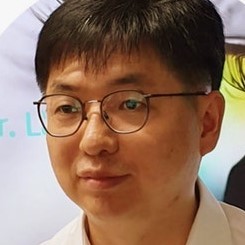 There's certainly no shortage of hype around the use of AI in the telecoms sector, but fewer instances of real-world deployments. South Korean national operator KT is one of those ...



Do a Google search of 'artificial intelligence broadband' and you'll get more than 9 million results in less than a second: The sheer volume of content out there shouldn't surprise anyone ...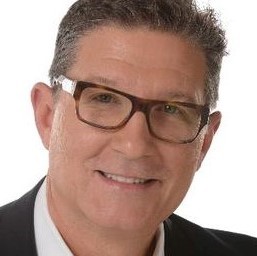 Comcast, like any other major communications service provider, is undergoing significant changes in the way it grows its business, how it runs its business and the technologies it uses to ...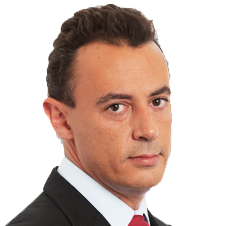 Five years ago, NOS board member Manuel Ramalho Eanes banked big on smart homes and smart cities.

All Broadband World Forum Perspectives