Liberty Global to acquire Sunrise Communications
DENVER – Liberty Global announced today that, pursuant to the terms of a transaction agreement between Liberty Global and Sunrise Communications Group AG, Liberty Global has agreed to make an all cash public tender offer for all publicly held shares of Sunrise at a price of CHF110 per share. The offer represents a 32% premium to the 60-day volume weighted average price ("VWAP") per share of CHF83.17 during the period up to (and including) August 11, 2020 and values 100% of Sunrise's equity at CHF5.0 billion, representing a total enterprise value of CHF6.8 billion.
KEY TRANSACTION HIGHLIGHTS
All-cash tender offer for 100% of the publicly held shares of Sunrise Communications Group AG ("Sunrise") at a price of CHF110 per share, funded through a combination of Liberty Global's existing cash, expected to be approximately CHF3.5 billion, and proceeds from new debt issuance.
Sunrise's Board of Directors is unanimously recommending that its shareholders accept the offer; Freenet AG, Sunrise's largest shareholder, which holds approximately 24% of Sunrise's capital, has signed a binding, unconditional commitment to tender its shares at the offer price.
Transaction price is underpinned by significant expected total synergies of CHF3.1 billion on a net present value basis after integration costs, with the annual run rate of cost, capex and revenue synergies estimated at CHF275 million. The vast majority of the benefits (approximately CHF2.6 billion) relate to low risk cost and capital expenditure synergies.
Attractive acquisition valuation for both parties representing 7.5x adjusted EBITDA4 and 10.3x adjusted OpFCF5 after taking into consideration revenue, cost and capital expenditure synergies (net of upgrade costs), or 10.0x adjusted EBITDA and 17.6x adjusted OpFCF before synergies.
The tender offer is expected to commence by the end of August with publication of an offer prospectus; closing of the transaction will occur following receipt of requisite regulatory approvals, which the parties expect to receive around year end, and satisfaction of other customary closing conditions as further indicated in the pre-announcement published concurrently with this press release.
STRATEGIC BENEFITS FOR CONSUMERS AND SHAREHOLDERS
Combination will create the leading national converged challenger in Switzerland. Together, the combined business would have CHF3.17 billion in revenue, 2.1 million mobile post-paid subscribers, 1.2 million broadband subscribers and 1.3 million TV subscribers, reflecting approximately 30% market share in each segment.
Greater scope for investment in next-generation network and product innovation. After a full acquisition of Sunrise, the combined business will be strongly positioned to continue its network roll-out including 5G and future technologies, supporting a range of new and enhanced products and services. The integration of UPC's gigabit network, covering around 75% of homes, with Sunrise's existing FTTH partnerships covering over 30% of homes, will ensure that 90% of Swiss households have access to 1 gigabit broadband speeds by 2021, with a clear roadmap to enable up to 10Gbps over time. In addition, UPC Switzerland's extensive fibre backbone will further strengthen Sunrise's leadership position in both 4G and 5G.
Differentiated, converged offers for customers. Sunrise is recognized as having best-in-class mobile infrastructure, while also building a meaningful customer base in broadband and TV. UPC Switzerland is the country's leading provider of gigabit broadband, and offers the best video platform with features such as voice control, 4K, full content offerings and best in-class TV apps. As a fully converged provider, the combined business will be well positioned to compete in the Swiss market, accelerating the sale of converged fixed-mobile services to existing customers and new services using the best of each company's product portfolios, skills and networks.
In conjunction with nonprofits, Comcast has launched a multiyear initiative to deploy more than 1,000 Wi-Fi 'Lift Zones' in local community centers.
PON sales remain strong, particularly in Europe, while cable access purchases slipped 8%, according to Dell'Oro Group.
Google Fiber is testing a $100 per month, 2Gbit/s service in two markets next month, with plans to offer it more broadly in early 2021.
General consumer demand during the pandemic, accelerating footprint expansions and a spike in new household formation are all contributing, analyst says.
Altice USA CEO Dexter Goei will continue to seek an 'end game' resulting in the acquisition of Cogeco's US subsidiary, Atlantic Broadband.
All resources
Tuesday, March 24, 2020
11:00 a.m. New York / 3:00 p.m London
Over the next two years, approximately 60% of service providers (both large and small) will adopt virtualization on a wide scale across their networks, according to the latest survey report from Ovum. Why are providers making these moves? Is there an easy way to start?
Learn how and why service providers are using virtualization to transform their networks. This webinar will look at how providers are leveraging virtualization to create more flexible and agile networks while also providing a better customer experience. Expert speakers from netElastic and Heavy Reading will address the industry drivers for network virtualization, the benefits that can be realized, the challenges to face and the results of virtualization being achieved by providers today.
Key topics will include:
Current network infrastructure and the move to virtualization
Benefits and challenges of network virtualization
How providers can get started
Service provider success stories: the decision to virtualize, the solution, and results

October 13-15, 2020, Virtual Event
All Upcoming Live Events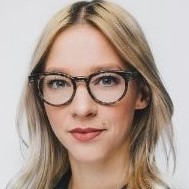 As the Senior Digital Experience Strategist at Canadian operator Rogers Communications, Lindsey Omelon build on her years of marketing experience to approach her strategy with a hybrid ...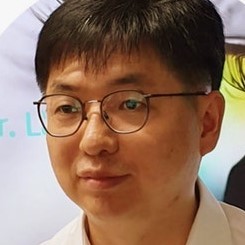 There's certainly no shortage of hype around the use of AI in the telecoms sector, but fewer instances of real-world deployments. South Korean national operator KT is one of those ...



Do a Google search of 'artificial intelligence broadband' and you'll get more than 9 million results in less than a second: The sheer volume of content out there shouldn't surprise anyone ...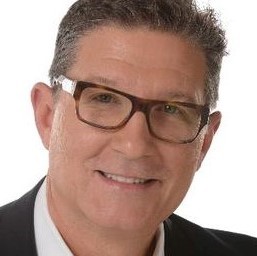 Comcast, like any other major communications service provider, is undergoing significant changes in the way it grows its business, how it runs its business and the technologies it uses to ...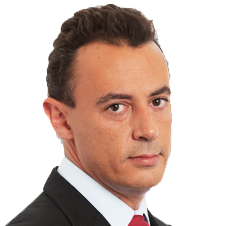 Five years ago, NOS board member Manuel Ramalho Eanes banked big on smart homes and smart cities.

All Broadband World Forum Perspectives