Calix launches carrier-class Wi-Fi 6 router
SAN JOSE, Calif. – Calix, Inc. today launched the new GigaSpire BLAST u4, which gives communications service providers (CSPs) an exciting new option to deliver the ultimate Wi-Fi experience, with flexible, plug-and-play deployment. With the introduction of the BLAST u4, the family of BLAST systems is now optimized for every use case—from studio apartments to expansive homes. Like all BLAST systems, the u4 delivers the carrier-class capabilities CSPs need to delight subscribers while maintaining the lowest possible operating cost in their business. The u4 differentiates in design, delivering all those capabilities, with cutting-edge Wi-Fi 6 encased in a compact, minimalist design that will appeal to the most aesthetically demanding consumer.
The release of the BLAST u4 demonstrates Calix's continued commitment to helping CSPs be first to market with the latest technology consumers want and need. Because it's powered by the EXOS platform and part of the Revenue EDGE solution, the BLAST u4 will help CSPs of all sizes eliminate churn, increase average revenue per user (ARPU), and attract new subscribers. Any service provider using the Revenue EDGE can integrate a BLAST system into its back-office operations in days versus the typical months or even years. To make launching this new system even easier, the BLAST u4 is pre-integrated into Calix Support Cloud, so CSPs can take advantage of the support center, and Calix Marketing Cloud, so CSPs can leverage data-driven marketing campaigns. As with all BLAST systems, the CSP's branded CommandIQ mobile app and EDGE Suites are fully integrated, establishing the CSP's branded virtual storefront with revenue-generating services in multiple rooms in the home.
The BLAST u4 delivers:
Leading consumer design: The minimalist, consumer design of the BLAST u4 allows CSPs to offer a system that can effectively place their brands in the living room of even the most design-conscious subscriber.
Carrier-class capabilities: By eschewing design choices that can reduce reliability, such as internal fans, the u4 ensures carrier-class reliability while delivering capabilities such as TR-069, IPTV support via multiple LAN ports, and cloud analytics.
Optimized price and performance: A single BLAST u4 delivers incredible performance within a small to medium-sized residence, while multiple systems can be easily configured to cover large homes or small businesses. Optional wall-mounting capabilities and separate power cord means the BLAST u4 can live anywhere in the home—unlike mesh systems that plug directly into electrical outlets which are typically too low to the ground for optimal performance.
Intelligent mesh: All BLAST systems can operate as a mesh satellite for an existing system, making the BLAST u4 and the Mesh BLAST u4m the ideal systems to extend and optimize the Ultimate Wi-Fi experience.
Leading security: The BLAST u4 incorporates the latest security features, such as WPA-3 and physically unclonable functions (PUF). These features, along with the ProtectIQ suite, ensure subscribers who work or learn from home are safe from attacks on their devices, as well as viruses, malware, and other internet-based intrusions.
Read the full release here
here
.
Additions of 357,000 FTTP subs offset DSL and IP 'non-fiber' losses in the period.
SpaceX's Starlink and SES are two key partners for Azure Space, a new, globally focused, integrated cloud platform that taps into both satellite and ground-based connections.
Meanwhile, Starlink, Hughes and Viasat, along with a batch of cable operators, have come through as qualified bidders for the RDOF sweepstakes.
Cisco's John Chapman analyzes the options available to cable operators as they consider how to proceed with DOCSIS 3.1 today and, later, with DOCSIS 4.0.
Updated pricing on unbundled AT&T Fiber service also bakes in unlimited data and enters the picture after top exec proclaims there's an 'easy path' for AT&T to consider expanding its fiber footprint.
All resources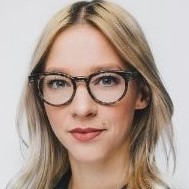 As the Senior Digital Experience Strategist at Canadian operator Rogers Communications, Lindsey Omelon build on her years of marketing experience to approach her strategy with a hybrid ...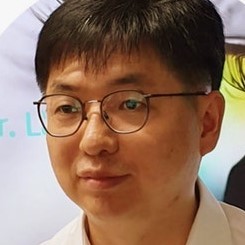 There's certainly no shortage of hype around the use of AI in the telecoms sector, but fewer instances of real-world deployments. South Korean national operator KT is one of those ...



Do a Google search of 'artificial intelligence broadband' and you'll get more than 9 million results in less than a second: The sheer volume of content out there shouldn't surprise anyone ...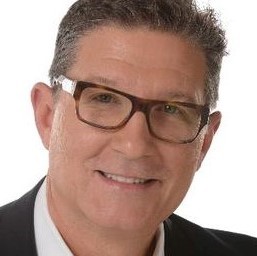 Comcast, like any other major communications service provider, is undergoing significant changes in the way it grows its business, how it runs its business and the technologies it uses to ...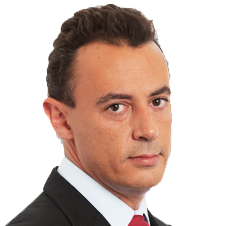 Five years ago, NOS board member Manuel Ramalho Eanes banked big on smart homes and smart cities.

All Broadband World Forum Perspectives
Tuesday, November 3, 2020
12:00 p.m. New York/ 5:00 p.m. London
Subscribers want two things: reliable Wi-Fi and continuous coverage for all of their connected devices. To get this, many customers will purchase third-party Wi-Fi routers and gateways from their local consumer electronics retailer. And while these may work, the data shows that most subscribers usually call their service providers when they experience service or security issues with these third-party systems.
It doesn't have to be this way. By offering a managed Wi-Fi solution, service providers can avoid the pain of trying to resolve issues caused by these consumer-grade routers and offer a solution that delivers their subscribers the ultimate Wi-Fi experience – while also generating new streams of revenue.
Join us for this webinar to understand:
What is managed Wi-Fi and why you should consider using it
How the Wi-Fi 6 standard impacts managed Wi-Fi
How subscribers can benefit from managed Wi-Fi
---