GigabitNow to bring gigabit connectivity to Salem, Massachusetts
SEATTLE – GigabitNow, a division of IsoFusion, a leading provider of Internet access and IT services on the west coast of the United States, announced today the expansion of Gigabit Fiber Internet services into the northeastern United States starting in Salem, Massachusetts. GigabitNow will deliver Gigabit Internet services via an exclusive partnership with fiber-optic network developer SiFi Networks, which will be constructing the citywide fiber network, passing every home and business in the city. The network will ensure Salem residents and businesses have access to fast, reliable Gigabit Fiber Internet connectivity without bandwidth caps, buffering, or privacy concerns.
GigabitNow is excited to bring reliable, 100% fiber Internet services to the northeast and is pleased to be starting in a great city like Salem. Like in its most recent Gigabit city, Fullerton, California, GigabitNow will deliver gigabit fiber Internet to Salem with the fastest symmetrical speeds, unlimited data usage, the most advanced Wi-Fi available, 24/7 live customer support, all without long-term contracts or hidden fees. Businesses will benefit from unmatched fiber Internet reliability and an extensive range of connectivity options, telephone, data center, and cloud solutions that GigabitNow's parent organization, IsoFusion, has been delivering to businesses across the country for almost 30 years.
With its expansion into Salem, GigabitNow adds another community fiber network to its growing list of communities served by Gigabit Fiber Internet that surpasses the Internet speeds and reliability of incumbent providers. GigabitNow's expansion into the city of Salem, Massachusetts is the start of GigabitNow's broader northeast deployment, adding to its established networks in California, Oregon, and Washington state, all designed and built to meet today's demands for Internet connectivity with scalability into the future. SiFi Networks' construction in Salem is set to begin at the end of 2020, with service installations to residents and businesses starting the summer of 2021.
Additions of 357,000 FTTP subs offset DSL and IP 'non-fiber' losses in the period.
SpaceX's Starlink and SES are two key partners for Azure Space, a new, globally focused, integrated cloud platform that taps into both satellite and ground-based connections.
Meanwhile, Starlink, Hughes and Viasat, along with a batch of cable operators, have come through as qualified bidders for the RDOF sweepstakes.
Cisco's John Chapman analyzes the options available to cable operators as they consider how to proceed with DOCSIS 3.1 today and, later, with DOCSIS 4.0.
Updated pricing on unbundled AT&T Fiber service also bakes in unlimited data and enters the picture after top exec proclaims there's an 'easy path' for AT&T to consider expanding its fiber footprint.
All resources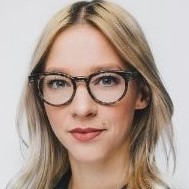 As the Senior Digital Experience Strategist at Canadian operator Rogers Communications, Lindsey Omelon build on her years of marketing experience to approach her strategy with a hybrid ...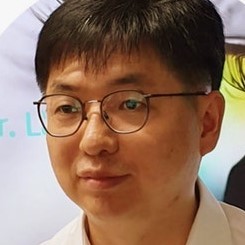 There's certainly no shortage of hype around the use of AI in the telecoms sector, but fewer instances of real-world deployments. South Korean national operator KT is one of those ...



Do a Google search of 'artificial intelligence broadband' and you'll get more than 9 million results in less than a second: The sheer volume of content out there shouldn't surprise anyone ...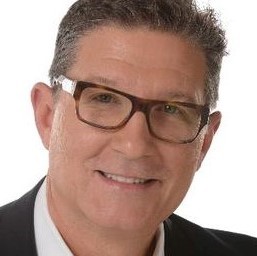 Comcast, like any other major communications service provider, is undergoing significant changes in the way it grows its business, how it runs its business and the technologies it uses to ...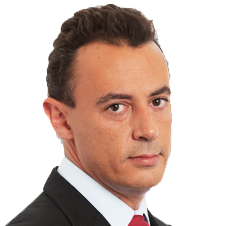 Five years ago, NOS board member Manuel Ramalho Eanes banked big on smart homes and smart cities.

All Broadband World Forum Perspectives
Tuesday, November 3, 2020
12:00 p.m. New York/ 5:00 p.m. London
Subscribers want two things: reliable Wi-Fi and continuous coverage for all of their connected devices. To get this, many customers will purchase third-party Wi-Fi routers and gateways from their local consumer electronics retailer. And while these may work, the data shows that most subscribers usually call their service providers when they experience service or security issues with these third-party systems.
It doesn't have to be this way. By offering a managed Wi-Fi solution, service providers can avoid the pain of trying to resolve issues caused by these consumer-grade routers and offer a solution that delivers their subscribers the ultimate Wi-Fi experience – while also generating new streams of revenue.
Join us for this webinar to understand:
What is managed Wi-Fi and why you should consider using it
How the Wi-Fi 6 standard impacts managed Wi-Fi
How subscribers can benefit from managed Wi-Fi
---