TIM joins voucher scheme to boost ultra-broadband in Italy
ROME – TIM is joining the Italian government's Voucher scheme, managed by Infratel Italia, to boost the use of ultra-broadband across the country. As of Monday 9 November, all TIM customers without an ultra-broadband connection and with an 'Equivalent Economic Situation Indicator' (ISEE) of less than 20 thousand euros, will have access to the 500-euro bonus to set up an Internet connection of at least 30 Megabits per second, as well as purchase a tablet or PC.
The 'TIM Super Voucher' offer comes at a particularly sensitive time for Italy and confirms the company's commitment to the digitisation plan and dissemination of new technologies. The initiative will make it possible to extend access to fast Internet to all Italian households, including those with the lowest spending capacity, enabling them to work and study remotely, use public online services, as well as enjoy TV and entertainment streaming services.
The 'TIM Super Voucher' is a dedicated offer which includes a connection up to 1 Giga, a HUB+ modem with Wi-Fi6, unlimited calls to all landline and mobile numbers, along with the choice of a tablet or PC.
The Voucher is worth a total of 500 euro, including:
a 200 euros contribution to activate the Internet connection, paid directly in your TIM invoice through a 10-euro monthly bonus over 20 months. Customers can activate TIM Fibre at the price of €19.90/month (instead of €29.90/month).
a 300 euros contribution if a tablet or PC is purchased at the same time. In this initial phase, TIM is offering two exclusive products: the Samsung S6 lite WiFi tablet (at only €29.90 instead of €329.90) and the Onda Oliver Plus 15.6 PC (at only €99.90 instead of €399.90).
The 'TIM Super Voucher' is targeted at new customers and those who do not yet have an Internet connection with a speed of more than 30Mbps. It can be activated from all commercial channels, including tim.it, 187 and TIM stores.
The first acquisition for DZS under new CEO Charlie Vogt will add in coherent optics tech and pave a path to 200-Gig and 400-Gig transport capabilities.
Large US cable operator has dropped an FCC petition to put an early end to condition that bans Charter from implementing usage-based data policies and cutting paid peering deals.
Frontier expects to emerge from Chapter 11 in early 2021.
Democratic lawmakers in the House Energy & Commerce committee are pressing the likes of Comcast, Altice USA, Charter, Cox and T-Mobile to detail their responses to the COVID-19 pandemic.
Vendor says low-cost coax testing device enables customers to verify a coax outlet before calling tech support and should help operators reduce unnecessary truck rolls and service calls.
All resources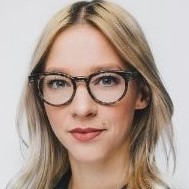 As the Senior Digital Experience Strategist at Canadian operator Rogers Communications, Lindsey Omelon build on her years of marketing experience to approach her strategy with a hybrid ...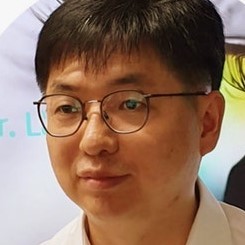 There's certainly no shortage of hype around the use of AI in the telecoms sector, but fewer instances of real-world deployments. South Korean national operator KT is one of those ...



Do a Google search of 'artificial intelligence broadband' and you'll get more than 9 million results in less than a second: The sheer volume of content out there shouldn't surprise anyone ...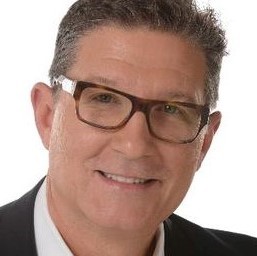 Comcast, like any other major communications service provider, is undergoing significant changes in the way it grows its business, how it runs its business and the technologies it uses to ...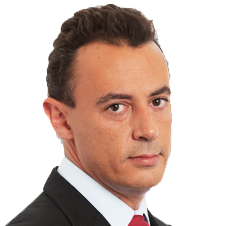 Five years ago, NOS board member Manuel Ramalho Eanes banked big on smart homes and smart cities.

All Broadband World Forum Perspectives
Thursday, December 17, 2020
12:00 p.m. New York / 5:00 p.m. London
Today's access network architecture is under mounting pressure due to a continued surge in the number of connected devices, a proliferation of bandwidth-intensive customer applications and dramatic shifts in usage patterns related to the pandemic, such as work-from-home and e-learning.
Learn why now is the right time for cable operators to build greenfield networks or expand their existing networks with 10G PON, arming customers with high-speed symmetrical broadband. Gain a clear understanding of the drivers impacting the access network and the various approaches being considered to deliver higher speed services. Plus, find out the best practices that operators are employing as they leverage the latest in passive optical technology to future-proof their networks.
Topics to be covered include:
Node + 0 (Fiber Deep)
DOCSIS 3.1, DOCSIS 4.0 (FDX/ESD)
FTTP and 10G PON
XGS-PON, NG-PON2
Provisioning 10G PON within a DOCSIS B/OSS environment