Connected2Fiber to help Vyve identify underserved areas
BOSTON – Connected2Fiber, the location engagement platform for network buyers and sellers, announced today that Vyve Broadband, a communications services provider primarily serving rural and underserved communities, has deployed Connected2Fiber's The Connected World platform to automate identification of Vyve's total addressable market of serviceable buildings across the company's unique rural footprint and communication of that coverage to its network partners. Specifically, Vyve will use The Connected World's near-net analysis and market participation capabilities to develop insight into previously unknown buildings and customer opportunities that are serviceable by the company, identify new network leasing partnerships, and automate communication of their serviceable locations to their industry partners.
"Connected2Fiber allows for easy identification of all the locations and enterprises Vyve currently services as well as those we could potentially service," said Diane Quennoz, Senior Vice President of Marketing at Vyve. "Our passion at Vyve is bringing the fastest speeds and best service to rural communities across the country. Ultimately, the information gained from Connected2Fiber's platform and its application set will help further automate this process and assist in the development of our network routes."
The automated capture of near-net buildings results in more potential revenue – as those locations can be leveraged by sales to communicate network coverage to leasing partners as well as to sell into those buildings directly. Once The Connected World platform identifies all near-net buildings for a network provider, those locations are stored along with on-net buildings in a personalized instance within the platform to be leveraged for wholesale and direct selling opportunities.
"Vyve came to us with the stated goal of better serving their communities with vital broadband and other communications services," added Robert Kenney, Chief Revenue Officer at Connected2Fiber. "And the communities they serve are some of the most in need in the US. You combine this fact with the realities of a global pandemic and the critical importance of having high-speed connectivity during this time, and their mission takes on that much more importance. The unique set of location-based intelligence and automation services built into The Connected World platform will allow Vyve to focus on providing critical connectivity services to those who need it right now."
Broadband subscriber additions for Q4 2020 beat year-ago numbers, but slowed down from a blowout, pandemic-fueled Q3, according to Evercore ISI.
CableLabs President and CEO Phil McKinney and SCTE/ISBE President and CEO Mark Dzuban say the now-merged organizations will spur cable's rollout of 10G, DOCSIS 4.0 and fixed-wireless, as well as efforts to bridge the digital divide.
The first acquisition for DZS under new CEO Charlie Vogt will add in coherent optics tech and pave a path to 200-Gig and 400-Gig transport capabilities.
Large US cable operator has dropped an FCC petition to put an early end to condition that bans Charter from implementing usage-based data policies and cutting paid peering deals.
Frontier expects to emerge from Chapter 11 in early 2021.
All resources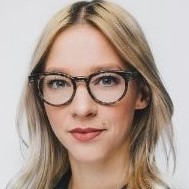 As the Senior Digital Experience Strategist at Canadian operator Rogers Communications, Lindsey Omelon build on her years of marketing experience to approach her strategy with a hybrid ...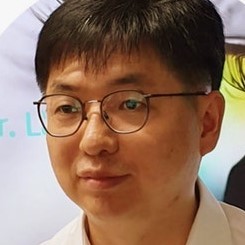 There's certainly no shortage of hype around the use of AI in the telecoms sector, but fewer instances of real-world deployments. South Korean national operator KT is one of those ...



Do a Google search of 'artificial intelligence broadband' and you'll get more than 9 million results in less than a second: The sheer volume of content out there shouldn't surprise anyone ...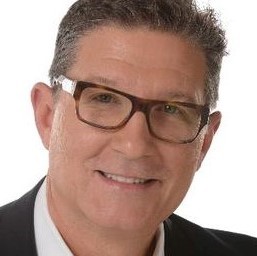 Comcast, like any other major communications service provider, is undergoing significant changes in the way it grows its business, how it runs its business and the technologies it uses to ...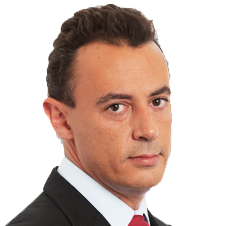 Five years ago, NOS board member Manuel Ramalho Eanes banked big on smart homes and smart cities.

All Broadband World Forum Perspectives
Thursday, December 17, 2020
12:00 p.m. New York / 5:00 p.m. London
Today's access network architecture is under mounting pressure due to a continued surge in the number of connected devices, a proliferation of bandwidth-intensive customer applications and dramatic shifts in usage patterns related to the pandemic, such as work-from-home and e-learning.
Learn why now is the right time for cable operators to build greenfield networks or expand their existing networks with 10G PON, arming customers with high-speed symmetrical broadband. Gain a clear understanding of the drivers impacting the access network and the various approaches being considered to deliver higher speed services. Plus, find out the best practices that operators are employing as they leverage the latest in passive optical technology to future-proof their networks.
Topics to be covered include:
Node + 0 (Fiber Deep)
DOCSIS 3.1, DOCSIS 4.0 (FDX/ESD)
FTTP and 10G PON
XGS-PON, NG-PON2
Provisioning 10G PON within a DOCSIS B/OSS environment