BBWN Bites: 2.2 billion children, youths lack Internet at home – report
Also in today's roundup: UK gets Starlink; US House Democrats demand answers from ISPs; Wisconsin and New York governors share broadband proposals at 'State of the State.'
The COVID-19 pandemic has brought about no shortage of stories about suffering students unable to connect to the Internet for remote school. A new report from UNICEF and the International Telecommunication Union (ITU) adds some stark numbers to that picture. According to the report (straightforwardly titled "How Many Children and Youth Have Internet Access at Home"), 2.2 billion (or two thirds) of the world's school-age children and youths do not have an Internet connection in their homes. Drilling down by country and region, the report underscores how this disproportionately impacts students in West and Central Africa, with only 5% of children and young people in those regions having Internet access at home, compared to the 33% global average. Read more about the report's implications for students in Africa on our sister site, Connecting Africa: 95% of children in West and Central Africa don't have Internet at home.

SpaceX's Starlink satellite Internet service is now available in the UK, following its receipt of a license from government regulator Ofcom. As Padraig Belton reports reports on Light Reading, Starlink will focus on delivering service to rural parts of the UK that have been missed by fiber. Costs for the service include £439 (US$593) for the equipment and £89 ($120) per month for the service.

The governors of New York and Wisconsin both incorporated plans for broadband in their "State of the State" speeches this week, laying out priorities for the year ahead. Wisconsin Governor Tony Evers has dubbed 2021 the "Year of Broadband Access," proposing nearly $200 million in spending for broadband expansion and subsidies in the 2021-23 state budget. According to the Milwaukee Journal Sentinel, that number is "five times the amount included in the 2013, 2015 and 2017 budgets combined." New York Governor Andrew Cuomo, meanwhile, has announced somewhat vague intentions to mandate that all service providers offer a $15/month high-speed Internet option for low-income families. Further, in cooperation with the Ford Foundation, Cuomo announced a new hardship fund to "close the homework gap." According to a press release, the fund would pay for Internet subscriptions during the pandemic for students who cannot afford $15 monthly.

This week US service provider execs received a round of stern letters from Democrats serving on the House Energy & Commerce Committee who are concerned about how the country's largest ISPs have been behaving during the COVID-19 crisis. The letters – issued to Altice USA, AT&T, CenturyLink/Lumen, Charter, Comcast, Cox, Frontier, T-Mobile and Verizon – express dismay that service providers are increasing prices and imposing data caps as the pandemic rages on: "One major internet service provider is raising prices on its internet plans and re-imposing – and expanding the reach of – data caps on home internet plans. This is an egregious action at a time when households and small businesses across the country need high-speed, reliable broadband more than ever but are struggling to make ends meet," write the lawmakers. The letters also list questions specific to the providers' decisions during the pandemic, from their commitment to the FCC's Keep America Connected pledge to whether or not providers have imposed new caps or fees since March 2020 and beyond. Lawmakers have asked for answers by January 25, 2021.
— Nicole Ferraro, contributing editor, Light Reading
Network neutrality advocates want the FCC to open a proceeding to reinstate broadband as a Title II service amid a pandemic that has amplified the need for broadband connectivity, particularly for low-income households.
Downstream speeds for broadband offering for low-income households rise to 50 Mbit/s, while upstream increases to 5 Mbit/s. Comcast will also accelerate rollout of Wi-Fi 'Lift Zones' for students.
Big Toronto-based cable and wireless provider continued to add more broadband and IPTV customers in Q4 to at least partly offset weaknesses in its wireless and media units.
Bill would prevent ISPs from turning off service for customers facing hardships, raising fees and implementing data caps for up to 60 days after the pandemic.
Expansion of new $100 per month service to Atlanta and Utah follows earlier rollouts in Nashville and Huntsville.
All resources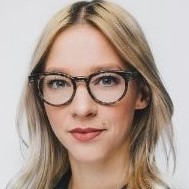 As the Senior Digital Experience Strategist at Canadian operator Rogers Communications, Lindsey Omelon build on her years of marketing experience to approach her strategy with a hybrid ...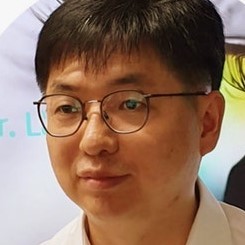 There's certainly no shortage of hype around the use of AI in the telecoms sector, but fewer instances of real-world deployments. South Korean national operator KT is one of those ...



Do a Google search of 'artificial intelligence broadband' and you'll get more than 9 million results in less than a second: The sheer volume of content out there shouldn't surprise anyone ...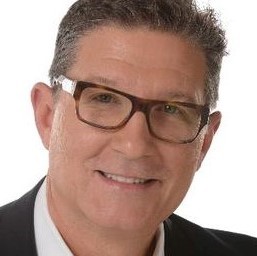 Comcast, like any other major communications service provider, is undergoing significant changes in the way it grows its business, how it runs its business and the technologies it uses to ...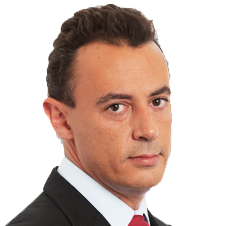 Five years ago, NOS board member Manuel Ramalho Eanes banked big on smart homes and smart cities.

All Broadband World Forum Perspectives
Thursday, December 17, 2020
12:00 p.m. New York / 5:00 p.m. London
Today's access network architecture is under mounting pressure due to a continued surge in the number of connected devices, a proliferation of bandwidth-intensive customer applications and dramatic shifts in usage patterns related to the pandemic, such as work-from-home and e-learning.
Learn why now is the right time for cable operators to build greenfield networks or expand their existing networks with 10G PON, arming customers with high-speed symmetrical broadband. Gain a clear understanding of the drivers impacting the access network and the various approaches being considered to deliver higher speed services. Plus, find out the best practices that operators are employing as they leverage the latest in passive optical technology to future-proof their networks.
Topics to be covered include:
Node + 0 (Fiber Deep)
DOCSIS 3.1, DOCSIS 4.0 (FDX/ESD)
FTTP and 10G PON
XGS-PON, NG-PON2
Provisioning 10G PON within a DOCSIS B/OSS environment