BBWN Bites: Pop goes Loon
Also in this roundup: Outgoing FCC chair releases "confounding" report; SHLB announces policy agenda; Rogers ranked "most consistent" by Ookla.
Following an optimistic launch in Kenya in July 2020, balloon-powered broadband company Loon announced today that it's shutting down. According to a blog post, Loon's CEO Alastair Westgarth said the company was unable to find a viable business model. "While we've found a number of willing partners along the way, we haven't found a way to get the costs low enough to build a long-term, sustainable business," he said. Just a few months ago, Westgarth called the availability of Loon in Kenya "the first of what will be many commercial deployments around the world." Well, guess not. While Westgarth acknowledges in his goodbye note that Loon is attempting to do something technologically extraordinary by connecting the "last billion users," the apparent reality is that the technology isn't the issue so much as the ability to capitalize off of it. No doubt this was an ambitious and laudable project to connect people in the hardest-to-reach places, but that a Google/Alphabet company can't find the means to keep such an important service alive is disappointing and doesn't bode well for companies' collective will to do what's necessary to address the digital divide. And it's certainly a blow to African communities that were set to benefit from the service; especially following the UN's report last week revealing that 95% of children and young people in West and Central Africa do not have Internet at home. (Read more about the impact of Loon's shutdown on our sister site, Connecting Africa: Alphabet grounds Loon Internet project.)

In other news that disrespects people who can't access the Internet, the now-former chairman of the Federal Communications Commission (FCC), Ajit Pai, released a self-congratulatory report on his final day on the job this week claiming that the "digital divide is rapidly closing." In a statement, the ex-boss said, "From my first day as Chairman, the FCC's top priority has been closing the digital divide ... These successes resulted from forward-thinking policies that removed barriers to infrastructure investment and promoted competition and innovation." This would be news to the millions of Americans who have been unable to access the Internet for school, work or otherwise during this past pandemic year. Acknowledging reality, democratic commissioner Jessica Rosenworcel released a note of dissent to the report, saying: "if this crisis has revealed anything, it is the hard truth that the digital divide is very real and very big. So it confounds logic that today the FCC decides to release a report that says that broadband is being deployed to all Americans in a reasonable and timely fashion … We have real work to do before we can claim that 100% of this country has access to broadband service." Fortunately, Rosenworcel has just been named by President Joe Biden as acting chairwoman of the FCC; a good sign that the digital divide will be taken seriously by the new administration.

To that end, the Schools, Health & Libraries Broadband (SHLB) Coalition released its policy platform this week, with renewed hope for what it can achieve. "The Biden Administration gives us all a fresh opportunity to rectify the inequities revealed by the coronavirus pandemic, especially the ever-present digital divide," said John Windhausen Jr., executive director of the SHLB Coalition, in a statement. The coalition released nine policy priorities to ensure that community anchor institutions (CAIs) "have the broadband support they need and that they are empowered to connect residents who lack home access," said Windhausen. Those initiatives include: increasing affordable residential broadband and adoption through CAIs; developing more accurate broadband maps that include CAIs; spectrum availability for CAIs; and more.

In a world of unknowns, we can all appreciate some consistency. Kudos then to Canada's Rogers Communications for earning the distinction of "most consistent" national broadband provider, according to analysis by Ookla. In a press release, Rogers confirmed that Ookla's analysis occurred from October through December 2020 and showed that Rogers was the "fastest fixed broadband provider in Ontario and New Brunswick for Q4 2020 with a Speed Score of 147.42 in Ontario and 157.67 in New Brunswick." Furthermore, Rogers Internet boasted a Consistency Score of 88.7% for all of Canada, the highest in the country.
Related posts:
— Nicole Ferraro, contributing editor, Light Reading
Network neutrality advocates want the FCC to open a proceeding to reinstate broadband as a Title II service amid a pandemic that has amplified the need for broadband connectivity, particularly for low-income households.
Downstream speeds for broadband offering for low-income households rise to 50 Mbit/s, while upstream increases to 5 Mbit/s. Comcast will also accelerate rollout of Wi-Fi 'Lift Zones' for students.
Big Toronto-based cable and wireless provider continued to add more broadband and IPTV customers in Q4 to at least partly offset weaknesses in its wireless and media units.
Bill would prevent ISPs from turning off service for customers facing hardships, raising fees and implementing data caps for up to 60 days after the pandemic.
Expansion of new $100 per month service to Atlanta and Utah follows earlier rollouts in Nashville and Huntsville.
All resources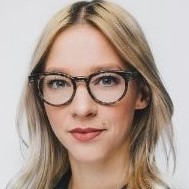 As the Senior Digital Experience Strategist at Canadian operator Rogers Communications, Lindsey Omelon build on her years of marketing experience to approach her strategy with a hybrid ...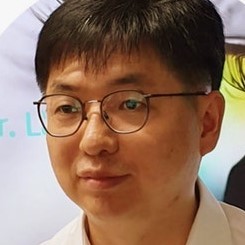 There's certainly no shortage of hype around the use of AI in the telecoms sector, but fewer instances of real-world deployments. South Korean national operator KT is one of those ...



Do a Google search of 'artificial intelligence broadband' and you'll get more than 9 million results in less than a second: The sheer volume of content out there shouldn't surprise anyone ...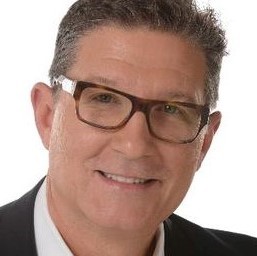 Comcast, like any other major communications service provider, is undergoing significant changes in the way it grows its business, how it runs its business and the technologies it uses to ...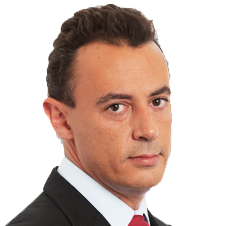 Five years ago, NOS board member Manuel Ramalho Eanes banked big on smart homes and smart cities.

All Broadband World Forum Perspectives
Thursday, December 17, 2020
12:00 p.m. New York / 5:00 p.m. London
Today's access network architecture is under mounting pressure due to a continued surge in the number of connected devices, a proliferation of bandwidth-intensive customer applications and dramatic shifts in usage patterns related to the pandemic, such as work-from-home and e-learning.
Learn why now is the right time for cable operators to build greenfield networks or expand their existing networks with 10G PON, arming customers with high-speed symmetrical broadband. Gain a clear understanding of the drivers impacting the access network and the various approaches being considered to deliver higher speed services. Plus, find out the best practices that operators are employing as they leverage the latest in passive optical technology to future-proof their networks.
Topics to be covered include:
Node + 0 (Fiber Deep)
DOCSIS 3.1, DOCSIS 4.0 (FDX/ESD)
FTTP and 10G PON
XGS-PON, NG-PON2
Provisioning 10G PON within a DOCSIS B/OSS environment