Rise Broadband selects Mimosa for high-speed Internet deployment
SANTA CLARA, Calif. – Rise Broadband has selected Mimosa Networks to expand their network to provide high-speed broadband access to their customers. The planned PTMP (point-to-multipoint) deployment involves the use of micro and small cells, also known as MicroPoPs, to create dense coverage in residential and commercial areas.
For a few years, Rise Broadband has deployed Mimosa's PTP (point-to-point) backhaul solutions, including the B5, B5c, B24, and B11, with success. This partnership marks Rise Broadband's selection of Mimosa for PTMP deployments. The decision came after rigorous lab and field testing, and limited live deployments where Mimosa exceeded expectations. It was noted that consistent performance in NLOS (non-line-of-sight) environments was sufficient, and that the live Mimosa deployments surpassed set targets. While Mimosa products are designed for LOS (line-of-sight), they can work in semi-NLOS situations if spectrum is clear and the links are short.
The goal of these MicroPoP deployments is to enable multi-Gigabit capacity per site. Rise Broadband aims to deliver 100 Mbps service for each client, up to three miles from the tower, using connectorized, 4x4 Mimosa A5c access points with beamforming, GPS Sync, and MIMO. These access points will be paired with C5x modular client radios. "We are impressed with how consistent performance is across many different antenna types on the A5c. This makes the product very modular and expands its use case beyond what we originally intended," explained Chad Mueller, VP, Field Engineering and Network Deployment. Rise Broadband continued saying their experience overall has been extremely positive and that they are excited to expand deployment of the A5c and C5x in their network. Rise Broadband expects to at least double their Mimosa access point deployments in multiple geographic areas this year.
"Mimosa has delivered on advertised speeds and we are excited with the initial results as a 5 GHz semi-NLOS solution," said Chad Mueller at Rise Broadband.
Network neutrality advocates want the FCC to open a proceeding to reinstate broadband as a Title II service amid a pandemic that has amplified the need for broadband connectivity, particularly for low-income households.
Downstream speeds for broadband offering for low-income households rise to 50 Mbit/s, while upstream increases to 5 Mbit/s. Comcast will also accelerate rollout of Wi-Fi 'Lift Zones' for students.
Big Toronto-based cable and wireless provider continued to add more broadband and IPTV customers in Q4 to at least partly offset weaknesses in its wireless and media units.
Bill would prevent ISPs from turning off service for customers facing hardships, raising fees and implementing data caps for up to 60 days after the pandemic.
Expansion of new $100 per month service to Atlanta and Utah follows earlier rollouts in Nashville and Huntsville.
All resources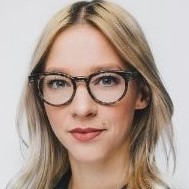 As the Senior Digital Experience Strategist at Canadian operator Rogers Communications, Lindsey Omelon build on her years of marketing experience to approach her strategy with a hybrid ...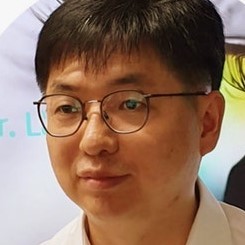 There's certainly no shortage of hype around the use of AI in the telecoms sector, but fewer instances of real-world deployments. South Korean national operator KT is one of those ...



Do a Google search of 'artificial intelligence broadband' and you'll get more than 9 million results in less than a second: The sheer volume of content out there shouldn't surprise anyone ...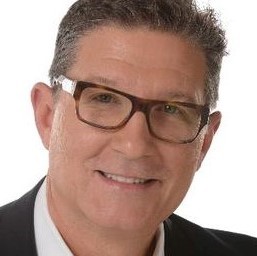 Comcast, like any other major communications service provider, is undergoing significant changes in the way it grows its business, how it runs its business and the technologies it uses to ...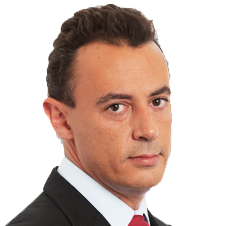 Five years ago, NOS board member Manuel Ramalho Eanes banked big on smart homes and smart cities.

All Broadband World Forum Perspectives
Thursday, December 17, 2020
12:00 p.m. New York / 5:00 p.m. London
Today's access network architecture is under mounting pressure due to a continued surge in the number of connected devices, a proliferation of bandwidth-intensive customer applications and dramatic shifts in usage patterns related to the pandemic, such as work-from-home and e-learning.
Learn why now is the right time for cable operators to build greenfield networks or expand their existing networks with 10G PON, arming customers with high-speed symmetrical broadband. Gain a clear understanding of the drivers impacting the access network and the various approaches being considered to deliver higher speed services. Plus, find out the best practices that operators are employing as they leverage the latest in passive optical technology to future-proof their networks.
Topics to be covered include:
Node + 0 (Fiber Deep)
DOCSIS 3.1, DOCSIS 4.0 (FDX/ESD)
FTTP and 10G PON
XGS-PON, NG-PON2
Provisioning 10G PON within a DOCSIS B/OSS environment