The era of remote everything ushered in by COVID-19 has helped the longstanding digital divide gain attention in the media, in industry and in public policymaking. A year and change of stories of children sitting in parking lots for Wi-Fi access to do their homework has advanced efforts to achieve universal Internet access – as is reflected in the $65 billion broadband bill sitting in Congress.
A new survey from Allconnect suggests some of that awareness has made its way to the general public, with 87% of Americans calling Internet access at home an "essential utility," and 83% saying universal broadband should be addressed within the next two years.
But how crucial that utility is to people, and what they want to do about it, gets a bit more nuanced.
When asked which issues respondents consider "the four most important," universal broadband ranked last at 16%, on a list alongside other intersecting social issues like healthcare affordability (65%), housing affordability (48%) and climate change (45%).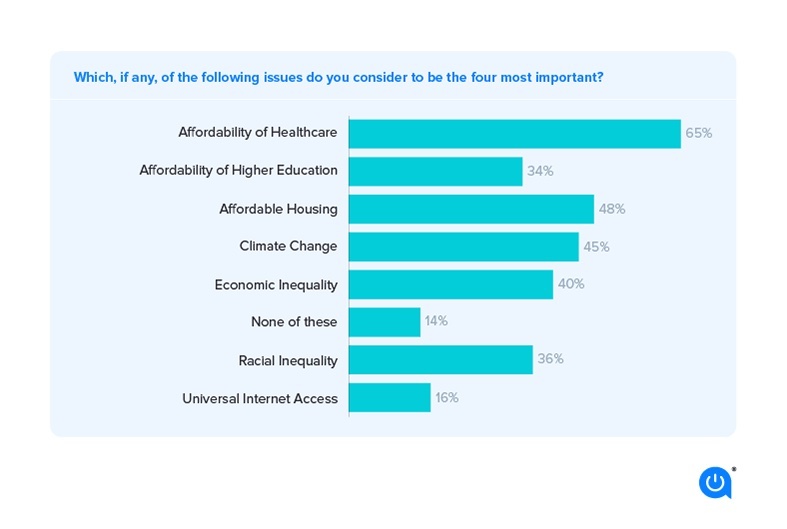 According to a report on the survey from Allconnect, the biggest indicators on the importance of broadband were race and income, with 20% of Black survey respondents, and 20% of those making under $40,000, ranking Internet access as a top issue.
Political leaning had less of an impact on how people ranked the importance of broadband, with liberals, conservatives and moderates ranking it in "roughly the same numbers." However, Allconnect notes that the only issue conservatives ranked lower than Internet access was racial inequality.
Perception and politics
Joe Supan, senior broadband writer at Allconnect, told Broadband World News that the gap between the 87% of respondents who consider broadband a utility and the 17% ranking it as a top issue likely comes down to perception.
"My guess is that the 17% who described the issue as 'very urgent' have faced some issues with remote work or school over the past year. But for the 77% of Americans who do have home Internet, the issue is mostly out of sight, out of mind. It's easy to understand why Internet access is important, but if you're not experiencing it yourself, it probably feels like a lower priority," he said.
That lack of general awareness also applies to what's being done about the digital divide. While 52% and 49% respectively said that universal broadband should be addressed by federal and state governments, 54% of respondents were also unaware of existing initiatives.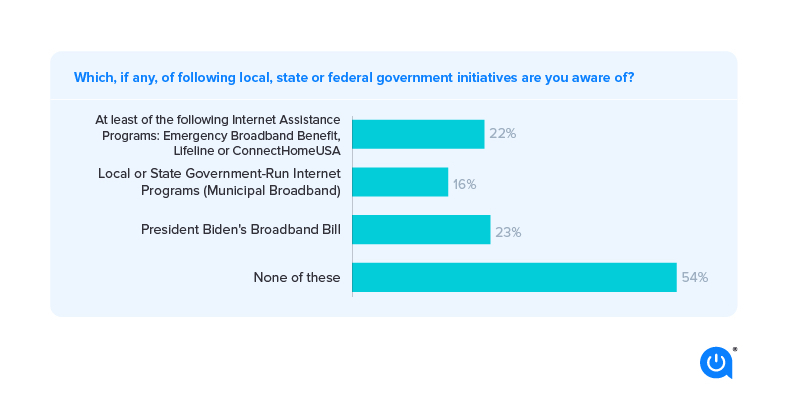 Political leaning also affected how people think we should solve the broadband challenge: 77% of those with liberal views want the federal government to fix the digital divide, compared with 33% of conservatives and 53% of moderates.
The same was true for awareness of existing initiatives: 61% of conservatives had not heard of any government broadband initiatives, compared to 49% of moderates and 42% of liberals.
Related posts:
— Nicole Ferraro, contributing editor and host of "The Divide" and "What's the Story?" Light Reading