Member Since: November 16, 2016
Publisher and Editor of Southwest Florida Online and Sunday Morning News, information and news for Hendry and Glades county, Florida and the Lake Okeechobee region of Southwest Florida.
As networks become larger, more complex and connect a growing number of devices, service providers must rely on automation technologies to improve efficiency, customer satisfaction and revenue.
Under the White House plan, President Trump will dole out 80% of the allotted $50 billion for rural infrastructure – or $40 billion – directly to state leaders, letting governors pick from areas such as broadband, power generation, water facilities or transportation.
Although it original planned to roll out DOCSIS 3.1 in late 2017, Liberty Global is still delaying deployments while it continues to bring its HFC networks up to speed.
It will cost less than $20 billion to connect unserved US anchor institutions with fiber, a step that will deliver fiber-based broadband to 95% of the population, a cost analysis conducted for the SHLB Coalition said.
In a February 21 radio show, Jeremy Harris, director of subscriber solutions and experience at ADTRAN, will discuss how service providers can use SD-Access, virtualization, automation and other technologies to improve customer experience – thereby decreasing churn and boosting sales.
Wednesday, March 7, 2018
11:00 a.m. EST / 4:00 p.m. London
Interoperability and field-test procedures accelerate time to revenue and ensure good service.
As fiber moves deeper into the access network and is married with Gfast copper technology to deliver gigabit services, there are several key test considerations that ensure success.
Attend this webinar and learn:
Advantages of combining GPON and Gfast
Gfast features
GPON construction and activation test
Upgrading and testing for Gfast
Speed testing to validate service and TCP efficiency

Listen to this archived radio show for a look into the state of multi-vendor, multi-domain SDN-based controllers and SD-Access architectures.
All resources
BT's Formula for F1 Success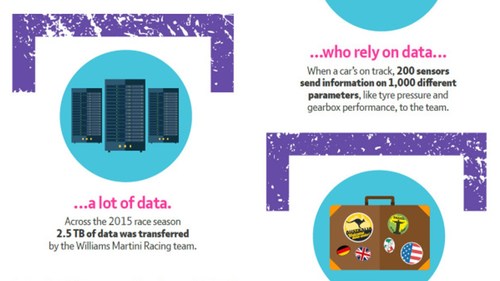 Infographics archive