Profile for Commisio44354
Member Since: October 13, 2016
With more than 200 OTT services now available and a growing number of households equipped with high-speed broadband, US consumers face video-choice meltdown, and that could generate opportunities for savvy cablecos.
The British telco unveiled BT Plus, a plan that provides customers with the fastest-available unlimited fiber-based connection available in their region and a free upgrade to 4G mobile services.
Now that they've met cities' broadband needs, Chinese carriers face bigger challenges when they extend to rural and suburban regions, challenges they will face using XG-PON and XGS-PON, not NG-PON2, Dell'Oro Senior Analyst Alam Tamboli learned on a recent trip to China.
Jeff Finkelstein, executive director of Advanced Technology at Cox Communications, is BBWN Radio's guest on May 24 at 1PM ET/10AM PT/6PM BST. During the show, he'll discuss network innovation, digital transformation and defining DOCSIS' future.
With its acquisition of Netia, Polish pay-TV provider Cyfrowy Polsat gains access to 1 million customers and miles of fiber for its DOCSIS and FTTH deployment plans.
We will explore several fiber network environments, common vulnerabilities, and the business impact of failures. Fiber networks are typically a combination of owned and leased fiber. Learn how to reduce MTTR by up to 60% when an event occurs and how to detect degradation before it generates a service impact. Fiber monitoring of leased fiber helps ensure that the responsible party is dispatched for repair and SLAs can be managed. We will discuss both in service and out of service monitoring. Learn about the opportunities to improve business results in the following environments:
Hyperscale datacenters- the business need for near 100% uptime
5G small cell combined with leased fiber - ensuring the SLA for leased fiber
Long haul and Metro dark and lit fiber monitoring - reducing MTTR and preventing damage
FTTX construction and service activation in the access or MSO network - accelerating time to revenue
Security- preventing fiber tapping and data theft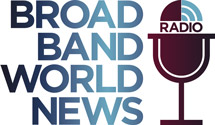 Join us when Jeff Finkelstein, Executive Director of Advanced Technologies at Cox Communications, is BBWN Radio's guest for a wide-ranging conversation about the cable operator's strategic network direction, DOCSIS 3.1, digital transformation and more. Bring your curiosity and questions when our distinguished guest speaks with Broadband World News Editor Alison Diana on May 24 at 1 pm ET; 10 am PT; 6 pm BST.
All resources
BT's Formula for F1 Success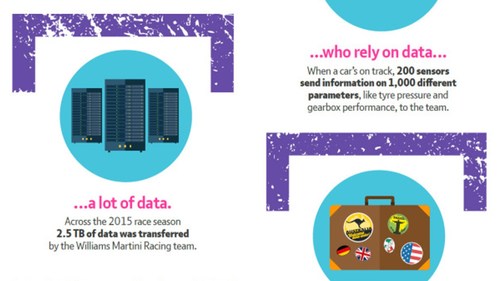 Infographics archive