Managing Expectations When Fiber Comes to Town
Date:
Thursday, September 27, 2018
Time:
2:00 pm ET / 11:00 am PT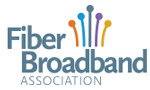 Speakers
Alison Diana, Editor, Broadband World News

Melissa Wright, Manager, Project Management, Smithville Fiber

Diego Anderson, Senior Vice President & General Manager, Residential & Small Business Segment, LumosNet

Suzy Hays, Chief Marketing Officer, C-Spire
Fast, reliable broadband is essential to how we live, work and play today – and the upcoming arrival of 5G will only further increase demand and reliance on fiber infrastructure. Already viewed by consumers as intolerable, delays, outages or the regular maintenance difficulties associated with operating a network will become further exacerbated when residential subscribers further rely on connected devices for day-to-day life. Just as providers deploy network automation tools to reduce operational issues, they must take similar care to manage consumer expectations when they roll out fiber or new services. This webinar features leaders who will discuss how to manage marketing and consumer expectations at every stage of the network lifecycle. Marketing professionals, c-level executives and policymakers interested in drumming up fiber envy should attend.
Alison Diana, Editor, Broadband World News


Alison Diana always dreamed of being a veterinarian – until she saw a documentary of a vet removing an alligator's eye. With a love of English but no desire to be a teacher, Alison had no idea what she would do until she earned a four-year, full-tuition journalism scholarship to the School of Visual Arts and fell in love with feature writing.

An internship at Rolling Stone encouraged Alison to mix her love of music and writing until she answered an ad in a local newspaper for a position at a B2B channel publication. And so her 25-year career covering solution and service providers; technologies from HPC and UC&C to cloud and security, and business began.

Alison spent 10 years at CRN, before launching a successful freelance career writing for publications including InformationWeek, VARBusiness, Redmond Channel Partner, numerous TechTarget sites, and Florida Today. She later rejoined UBM as part of the DeusM team before heading InformationWeek's health IT section. Alison – who lives on Florida's Space Coast with her husband, teen daughter, and two spoiled cats – became part of the Light Reading team as editor at The New IP. In late May of this year, she was named Ambassador of the New IP Agency, a not-for-profit independent initiative providing information, education, analysis, community services and testing to support and accelerate the development of a global economy based on open, advanced, virtualized IP networks.
close this window
Melissa Wright, Manager, Project Management, Smithville Fiber


Melissa Wright is the Manager of the Smithville Fiber Project Management Department and is the lead Project Manager for several of Smithville Fiber's fiber optic initiatives. Melissa's extensive project portfolio includes fiber extension and fiber overbuild projects in both ILEC and CLEC areas, residential gigabit product line development, commercial product development and the implementation of new and replacement core telecommunications equipment. In her role, she leads outside plant, network, operations and marketing teams, fosters relationships with municipalities and other external stakeholders, and creates an environment of open communication for every project to ensure overall project performance. Melissa has a BSPA in Management, with a minor in Human Resources, from Indiana University and a Kelley School of Business Certificate in Business Foundations. Melissa holds Project + and Six Sigma Yellow Belt certifications and is certified as a Cisco TelePresence Systems Engineer. She has been with Smithville Fiber for over 8 years.
close this window
Diego Anderson, Senior Vice President & General Manager, Residential & Small Business Segment, LumosNet


Diego Anderson is a Senior Vice President and General Manager overseeing the Residential and Small Business segment within Lumos Networks. In this role he is responsible for leading the evolution and delivery of IP Services and voice products which includes sales, marketing, product development, Customer Care, and Operations for the consumer and SMB channels. He previously served as Vice President of Operations for Lumos Networks as well as held prior management roles in Engineering and Operations within NTELOS and Sprint.
close this window


Webinar Archive Registration
To register for this webinar, please complete the form below. Take care to provide all required information (indicated in
red
). Press
Register
to complete your registration. If you have already registered for our site or for one of our webinars, you may
login
to register without re-entering your information.
The giant vendor had a disappointing start to the year across the board, including in fixed broadband access equipment sales.
US Department of Agriculture began accepting online applications from service providers, municipalities and utilities for at least $600M in funding via its new ReConnect Rural Broadband Pilot Program.
First-quarter earnings show demand for range of ADTRAN products and services, including Gfast, VDSL, XGS-PON and professional services, CEO and President Tom Stanton told analysts.
More than a half-million Irish residents expected to have fiber broadband by 2020. But Ireland's National Broadband Plan has not even begun — and government officials today postponed any agreement again.
Rapidly growing MSO keeps bulking up by buying smaller cablecos in largely rural and exurban markets throughout the US.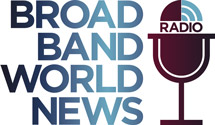 In this insightful Light Reading radio show, Kurt Raaflaub, Head of Strategic Solutions Marketing, will outline the key service provider challenges, deployment considerations, next-gen Gigabit technologies, and service models to win market share in the rapidly growing MDU market.
All resources
Tuesday, April 30, 2019
11:00 a.m. New York / 4:00 p.m London
Just when you thought the answer to your next technology direction question was clear, the noise around multiple new technology options fills the Internet and airwaves. Multiple 5Gs are being deployed; there's CableLabs' 10G initiative; the ITU and IEEE are toiling around 50G PON – and we haven't even talked about Wi-Fi6 yet! Is any of this real, do you have to pay attention or can you just let the dust settle and then decide?
Since waiting is often not the best option, let's demystify technology options, their impact on your business, and how to prepare for whatever the future brings.
In this webinar, Service Providers will learn:
Current state of 5G and how it affects everyone, not only mobile network providers.
Latest technologies being developed and how they will benefit their networks and subscribers.
How to prepare their networks for the future – whatever it may hold.