Managing Expectations When Fiber Comes to Town
Date:
Thursday, September 27, 2018
Time:
2:00 pm ET / 11:00 am PT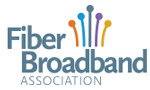 Speakers
Alison Diana, Editor, Broadband World News

Melissa Wright, Manager, Project Management, Smithville Fiber

Diego Anderson, Senior Vice President & General Manager, Residential & Small Business Segment, LumosNet

Suzy Hays, Chief Marketing Officer, C-Spire
Fast, reliable broadband is essential to how we live, work and play today – and the upcoming arrival of 5G will only further increase demand and reliance on fiber infrastructure. Already viewed by consumers as intolerable, delays, outages or the regular maintenance difficulties associated with operating a network will become further exacerbated when residential subscribers further rely on connected devices for day-to-day life. Just as providers deploy network automation tools to reduce operational issues, they must take similar care to manage consumer expectations when they roll out fiber or new services. This webinar features leaders who will discuss how to manage marketing and consumer expectations at every stage of the network lifecycle. Marketing professionals, c-level executives and policymakers interested in drumming up fiber envy should attend.
Alison Diana, Editor, Broadband World News


Alison Diana always dreamed of being a veterinarian – until she saw a documentary of a vet removing an alligator's eye. With a love of English but no desire to be a teacher, Alison had no idea what she would do until she earned a four-year, full-tuition journalism scholarship to the School of Visual Arts and fell in love with feature writing.

An internship at Rolling Stone encouraged Alison to mix her love of music and writing until she answered an ad in a local newspaper for a position at a B2B channel publication. And so her 25-year career covering solution and service providers; technologies from HPC and UC&C to cloud and security, and business began.

Alison spent 10 years at CRN, before launching a successful freelance career writing for publications including InformationWeek, VARBusiness, Redmond Channel Partner, numerous TechTarget sites, and Florida Today. She later rejoined UBM as part of the DeusM team before heading InformationWeek's health IT section. Alison – who lives on Florida's Space Coast with her husband, teen daughter, and two spoiled cats – became part of the Light Reading team as editor at The New IP. In late May of this year, she was named Ambassador of the New IP Agency, a not-for-profit independent initiative providing information, education, analysis, community services and testing to support and accelerate the development of a global economy based on open, advanced, virtualized IP networks.
close this window
Melissa Wright, Manager, Project Management, Smithville Fiber


Melissa Wright is the Manager of the Smithville Fiber Project Management Department and is the lead Project Manager for several of Smithville Fiber's fiber optic initiatives. Melissa's extensive project portfolio includes fiber extension and fiber overbuild projects in both ILEC and CLEC areas, residential gigabit product line development, commercial product development and the implementation of new and replacement core telecommunications equipment. In her role, she leads outside plant, network, operations and marketing teams, fosters relationships with municipalities and other external stakeholders, and creates an environment of open communication for every project to ensure overall project performance. Melissa has a BSPA in Management, with a minor in Human Resources, from Indiana University and a Kelley School of Business Certificate in Business Foundations. Melissa holds Project + and Six Sigma Yellow Belt certifications and is certified as a Cisco TelePresence Systems Engineer. She has been with Smithville Fiber for over 8 years.
close this window
Diego Anderson, Senior Vice President & General Manager, Residential & Small Business Segment, LumosNet


Diego Anderson is a Senior Vice President and General Manager overseeing the Residential and Small Business segment within Lumos Networks. In this role he is responsible for leading the evolution and delivery of IP Services and voice products which includes sales, marketing, product development, Customer Care, and Operations for the consumer and SMB channels. He previously served as Vice President of Operations for Lumos Networks as well as held prior management roles in Engineering and Operations within NTELOS and Sprint.
close this window


Webinar Archive Registration
To register for this webinar, please complete the form below. Take care to provide all required information (indicated in
red
). Press
Register
to complete your registration. If you have already registered for our site or for one of our webinars, you may
login
to register without re-entering your information.
Wireless Broadband Alliance and Next Generation Mobile Alliance teamed up to ensure WiFi 6 and 5G converge in 3GPP specs.
The industry organization's major initiatives will address broadband differentiation based on quality of experience, global test labs for services, 5G, multi-access strategies and more, say CEO Robin Mersh and CMO Geoff Burke in an interview with BBWN.
After NTIA asked for public comments on map improvements in October 2018, the FCC decommissioned the agency's broadband map in early December but did not say whether it will use any of the public's great ideas on its own (largely panned) map.
Mike Zeto, GM of AT&T's Smart Cities division, expects metro areas to adopt platforms to manage multi-departmental IoT solutions once internal processes are aligned and more agencies are involved in smart city applications.
Angus Ward, CEO of Digital Platform Solutions at tech and management consulting firm BearingPoint, shares his thoughts on the opportunities, hurdles and strategies CSPs face in the year ahead.
Wednesday, December 12, 2018
12 p.m. New York / 5 p.m. London
Consumers are buying millions of IoT devices, from smart thermostats and security systems to intelligent entertainment setups and furniture. Yet many of these devices remain isolated because home users are uncomfortable connecting them to each other – or even their WiFi. After all, their WiFi network was probably designed only to handle a few laptops, a gaming system and a couple of smartphones. Now, demand on the network is surging and even though you're delivering 100 Mbps to 1 Gbps, that doesn't necessarily mean the broadband power is in the right place or reaches every corner of a home.
Even if WiFi coverage is sufficient, typing is not on trend. Voice is far more natural, easier and faster. Using a TV keyboard is archaic when more and more households have access to cloud-based voice services, like Amazon Alexa. This webinar will explore how service providers can create a comfortable, truly smart home for consumers – simultaneously driving up margin and loyalty.
All resources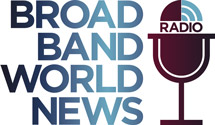 Tune in to Broadband World News Radio on Thursday, November 1 at 8 a.m. PT, 11 a.m. ET, 3 p.m. UK as Ronan Kelly, CTO, EMEA & APAC Regions at ADTRAN, explores the five pillars of network integrity -- a topic he discussed during his recent Broadband World Forum keynote. Register now!
BT's Formula for F1 Success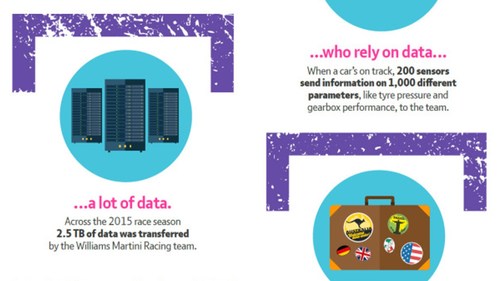 Infographics archive