G.fast: Delivering on the Gigabit Promise
Date:
Wednesday, March 15, 2017
Time:
12:00pm New York / 4:00pm London



Speakers
Elizabeth Miller Coyne, Managing Editor, Light Reading

Ronan Kelly, Chief Technology Officer, EMEA & APAC Region, ADTRAN

Jack Zhu, Director, Huawei Access Network, Huawei

Stephanie Burris, Product Line Manager, Access Product Line, Viavi
The European Commission announced its updated Digital Single Market (DSM) policy with the strategic goal of a Gigabit Society by 2025. Key principles include higher speeds (100 Mbit/s to all), an upgrade path to gigabit and the reuse of existing infrastructure to minimize costs. This is pushing service providers to evaluate their technology investments and place bets on the right technology.
The growing number of operators trialing or rolling out G.fast technology is evidence of its positive business case. In addition, with the standardization of a series of innovations and enhanced capabilities, G.fast has evolved from a near gigabit to a multi-gigabit technology further bolstering its business case.
During this webinar, Stephanie Burris, Product Line Manager for the Access Product Line, Viavi; Ronan Kelly, CTO, EMEA & APAC Region, ADTRAN; and Jack Zhu, Director, Huawei Access Network, outline how G.fast -- with new developments such as 212MHz, DTA and SD-Access -- allows service providers to not only deliver on the gigabit promise but also drive towards an "Uber-like" user-driven, on-demand service experience and a competitive edge.
They will also discuss challenges around G.fast rollouts, including the service and economic impact from copper impairments, and review three typical scenarios of G.fast deployment: FTTC with large capacity G.fast DSLAM; DPU installed in the manhole with remote power feed; and small DPU mounted on a pole or wall with reverse power feed.
Webinar speakers will also share the practical challenges in deploying those solutions in the field and cover topics such as long reach vs. high performance (212MHz, non-linear), G.fast vs. SuperVector (35b), and next-generation G.fast prototype.
Elizabeth Miller Coyne, managing editor, Light Reading


Elizabeth Miller Coyne has been a writer and editor for over 20 years with 17 of those years focused on the telecom sector in a variety of capacities, including journalism, corporate communications, public relations, radio show hosting and more. Formerly editor of Light Reading's The New IP, she is now leading the content and direction for Light Reading's online learning community, Upskill U. In January, she was appointed as a Solar System Ambassador for NASA Jet Propulsion Laboratory in Pasadena, Calif. As a Solar System Ambassador she presents space and environmental science programming to large and small groups on a variety of topics.
close this window
Ronan Kelly, Chief Technology Officer, EMEA & APAC Region, ADTRAN


Ronan Kelly brings more than 20 years of experience in the telecom industry. With firsthand experience deploying next-generation optical and copper networks, IPTV platforms and microwave radio networks, he holds an unusually broad understanding of the challenges faced by today's operators, incumbent and competitive alike. He is President of the FTTH Council Europe. As president, Ronan takes the lead on several initiatives set by the FTTH Council Europe, including supporting ongoing European FTTH rollouts and educating the market about the economic benefits delivered when communities and homes are connected to fibre. He also serves on the board of directors for The New IP Agency, an industry body that is focused on accelerating the adoption and deployment of next-generation SDN- and NFV-based architectures and solutions by telecoms operators.
close this window
Jack Zhu, Director, Huawei Access Network, Huawei


Mike Sapien is responsible for Ovum's US enterprise practice. Based in southern California, he is focused on North American and global enterprise telecom markets and related trends, including WAN; managed services including security and advanced voice; video and data services aimed at global MNC, large enterprise customers. His focus areas include data center services, emerging cloud and hosted services, enterprise mobility services and related product development, market launches and channel programs. His recent work includes research into SIP trunking, UC, Cloud-Network integration, Hybrid WAN, SDN/NFV impact, data analytics, data center services, telco healthcare solutions and managed security. Mike has more than 30 years of experience in the telecoms and Internet services industry, including executive positions at large carriers, CLEC and a data center provider. Before joining Ovum, he was a consultant advising carriers, vendors and enterprise customers on business development, marketing and go-to-market strategies.
close this window
Stephanie Burris, Product Line Manager, Access Product Line, Viavi


Stephanie Burris is a Product Line Manager for the Access Product line at Viavi, which includes xDSL, copper, fiber and WiFi test. She is passionate about helping customers in the Access market because residential Broadband Services are so critical for users today. She has been helping customers with their communication test needs for 20 years through product management and business development roles with Viavi, JDSU, Agilent and HP.
close this window


Webinar Archive Registration
To register for this webinar, please complete the form below. Take care to provide all required information (indicated in
red
). Press
Register
to complete your registration. If you have already registered for our site or for one of our webinars, you may
login
to register without re-entering your information.
The giant vendor had a disappointing start to the year across the board, including in fixed broadband access equipment sales.
US Department of Agriculture began accepting online applications from service providers, municipalities and utilities for at least $600M in funding via its new ReConnect Rural Broadband Pilot Program.
First-quarter earnings show demand for range of ADTRAN products and services, including Gfast, VDSL, XGS-PON and professional services, CEO and President Tom Stanton told analysts.
More than a half-million Irish residents expected to have fiber broadband by 2020. But Ireland's National Broadband Plan has not even begun — and government officials today postponed any agreement again.
Rapidly growing MSO keeps bulking up by buying smaller cablecos in largely rural and exurban markets throughout the US.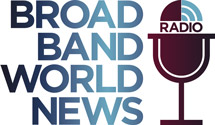 In this insightful Light Reading radio show, Kurt Raaflaub, Head of Strategic Solutions Marketing, will outline the key service provider challenges, deployment considerations, next-gen Gigabit technologies, and service models to win market share in the rapidly growing MDU market.
All resources
Tuesday, April 30, 2019
11:00 a.m. New York / 4:00 p.m London
Just when you thought the answer to your next technology direction question was clear, the noise around multiple new technology options fills the Internet and airwaves. Multiple 5Gs are being deployed; there's CableLabs' 10G initiative; the ITU and IEEE are toiling around 50G PON – and we haven't even talked about Wi-Fi6 yet! Is any of this real, do you have to pay attention or can you just let the dust settle and then decide?
Since waiting is often not the best option, let's demystify technology options, their impact on your business, and how to prepare for whatever the future brings.
In this webinar, Service Providers will learn:
Current state of 5G and how it affects everyone, not only mobile network providers.
Latest technologies being developed and how they will benefit their networks and subscribers.
How to prepare their networks for the future – whatever it may hold.