Addressing the 5G Densification Challenge with Next-Gen PON Technologies
Date:
Thursday, August 17, 2017
Time:
11:00 a.m New York/ 4:00 p.m. London

Speakers
Gabriel Brown, Principal Analyst - Wireless Data Services & LTE, Heavy Reading

Ryan McCowan, Director, Portfolio Management, Fiber Access & Aggregation, ADTRAN
5G promises connectivity 10 to 100 times faster than 4G networks, with latencies less than 1msec, making real-time applications such as tactile Internet useable over mobile networks for the first time. However, mobile operators will need to deploy ten times as many radio sites, each with highly reliable plug-and-go multi-gigabit connections, to achieve that level of performance.
In this UBB2020 webinar, Heavy Reading's Gabriel Brown and ADTRAN's Ryan McCowan will:
Discuss 5G densification strategies and their network impact
Outline the different requirements for backhaul and fronthaul needed to support 5G densification strategies
Explore next-generation PON-fixed access technologies and software defined networking principles as emerging solutions to accelerate 5G densification
Outline how NG-PON2, the next-generation multi-gigabit fiber technology, supports the x-haul (fronthaul, backhaul and crosshaul applications) requirements of 5G
Gabriel Brown, Principal Analyst - Wireless Data Services & LTE, Heavy Reading

Gabriel covers the mobile network system architecture, including evolution of the RAN, the mobile core, and service-layer platforms and applications. Key technologies in his coverage area include LTE Advanced, small cells, Evolved Packet Core, carrier Wi-Fi and software-centric networking technologies such as NFV, SDN and service chaining. Gabriel has covered mobile networking since 1998 through published research, live events, operator surveys and custom consulting.
close this window
Ryan McCowan, Director, Portfolio Management, Fiber Access & Aggregation, ADTRAN


Ryan McCowan is a seasoned telecom professional with over 15 years in the industry. He currently serves as product manager for ADTRAN's FTTH portfolio inclusive of all 10G PON technologies and associated open SDN deployment models. Prior to joining ADTRAN, Ryan served in engineering and technology management roles with Paradyne and AMD. He holds a Bachelor's degree in Electrical Engineering from Tennessee Tech University and a Master's degree in electrical engineering from Georgia Tech.
close this window


Webinar Archive Registration
To register for this webinar, please complete the form below. Take care to provide all required information (indicated in
red
). Press
Register
to complete your registration. If you have already registered for our site or for one of our webinars, you may
login
to register without re-entering your information.
After NTIA asked for public comments on map improvements in October 2018, the FCC decommissioned the agency's broadband map in early December but did not say whether it will use any of the public's great ideas on its own (largely panned) map.
Mike Zeto, GM of AT&T's Smart Cities division, expects metro areas to adopt platforms to manage multi-departmental IoT solutions once internal processes are aligned and more agencies are involved in smart city applications.
Angus Ward, CEO of Digital Platform Solutions at tech and management consulting firm BearingPoint, shares his thoughts on the opportunities, hurdles and strategies CSPs face in the year ahead.
Regional operator is breaking into five new markets and ultimately targets 10 million homes passed across Spain.
Fiber optic cable vendor Prysmian Group is now shipping its FlexRibbon Technology-based, US-sourced and made 6912 fiber MassLink Cable to service providers seeking densification for 5G or solutions for filled ducts.
Wednesday, December 12, 2018
12 p.m. New York / 5 p.m. London
Consumers are buying millions of IoT devices, from smart thermostats and security systems to intelligent entertainment setups and furniture. Yet many of these devices remain isolated because home users are uncomfortable connecting them to each other – or even their WiFi. After all, their WiFi network was probably designed only to handle a few laptops, a gaming system and a couple of smartphones. Now, demand on the network is surging and even though you're delivering 100 Mbps to 1 Gbps, that doesn't necessarily mean the broadband power is in the right place or reaches every corner of a home.
Even if WiFi coverage is sufficient, typing is not on trend. Voice is far more natural, easier and faster. Using a TV keyboard is archaic when more and more households have access to cloud-based voice services, like Amazon Alexa. This webinar will explore how service providers can create a comfortable, truly smart home for consumers – simultaneously driving up margin and loyalty.
All resources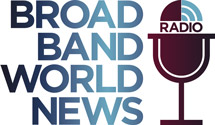 Tune in to Broadband World News Radio on Thursday, November 1 at 8 a.m. PT, 11 a.m. ET, 3 p.m. UK as Ronan Kelly, CTO, EMEA & APAC Regions at ADTRAN, explores the five pillars of network integrity -- a topic he discussed during his recent Broadband World Forum keynote. Register now!
BT's Formula for F1 Success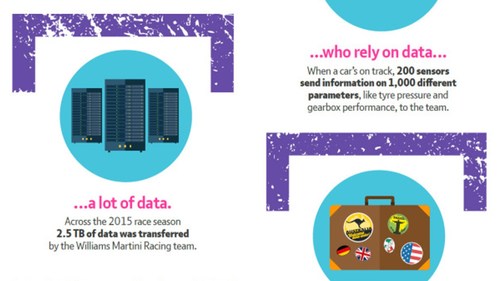 Infographics archive