BBWN Bites: ONF's Berlin lab to focus on SEBA, VOLTHA

Also in this broadband sector roundup: Why the UK needs more than just fiber investment promises; CityFibre tackles "white finger"; FTTH dominates Portugal's fixed broadband lines.
Industry open source consortium the Open Networking Foundation (ONF) has created a new lab (or "Engineering Cluster") in Berlin, hosted by one of the group's leading supporters, Deutsche Telekom, and supported by open hardware vendor Edgecore and systems integrator Infosys. Timon Sloane, the ONF's VP of marketing and ecosystem, says the initial focus of the new facility will be broadband access, specifically the further development of SEBA (SDN-Enabled Broadband Access) and VOLTHA (Virtual OLT Hardware Abstraction) capabilities, as these feature in the next-generation deployment plans of not only Deutsche Telekom, through its Access 4.0 initiative, but also Turk Telecom, another leading operator in the ONF community. Both of those operators have staff working in the lab and its associated offices, which have been up and running for about two months, while other European telcos, including Telefónica, BT and KPN, are also showing interest or have early involvement. "We are excited to build a closer relationship with ONF through the creation of the ONF Engineering Cluster in Berlin and expect it will accelerate production rollout of SEBA and VOLTHA platforms which are foundational elements essential for our next generation access network," noted Jochen Appel, DT's VP of Fixed & Mobile Service Core Platforms, in the ONF's announcement about the lab. (See DT's Access 4.0 Team Loses Its Cherry & Hits the Eggnog.)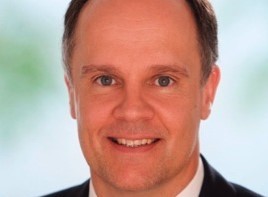 The UK's broadband market appeared to get a big boost in the government's annual budget announcement this week, with a pledge of £5 billion (US$6.4 billion) for "gigabit-capable broadband in the hardest to reach places." That all sounds great, but what will that money be spent on, over what time period and how will it be spent? Light Reading's Iain Morris isn't hopeful that this will turn out as well for the broadband sector as it might at first seem unless there's greater attention given to infrastructure regulation and planning permission rules, as he explains in this blog.
Still in the UK, wholesale altnet CityFibre has teamed up with Callan Connect to tackle a problem known as hand arm vibration syndrome (HAVS), or "white finger," that affects those on the FTTH frontline digging the trenches. You can find out more about how glove monitors are being tested to tackle the problem in this press release. CityFibre also just announced 36 new towns where it is rolling out fiber in the UK. (See Eurobites: CityFibre accelerates UK network rollout.)
More than half of Portugal's fixed broadband connections were fiber at the end of 2019, according to the latest statistics from the country's regulator, ANACOM. A total of 2 million broadband connections, 50.6% of the country's overall 3.97 million active fixed broadband access lines, were over a fiber line, up from 45.2% at the end of 2018. The market leader in fixed broadband is MEO (40.3% share), followed by NOS (35.7%) and Vodafone (20%). For more details, see this announcement.
Among the many industry events affected by the spread of COVID-19, or coronavirus, is the annual FTTH Conference, which was due to be held in Berlin April 21-23 but which will now be held December 1-3 in the same city.

— Ray Le Maistre, Editor-in-Chief, Light Reading, special to Broadband World News